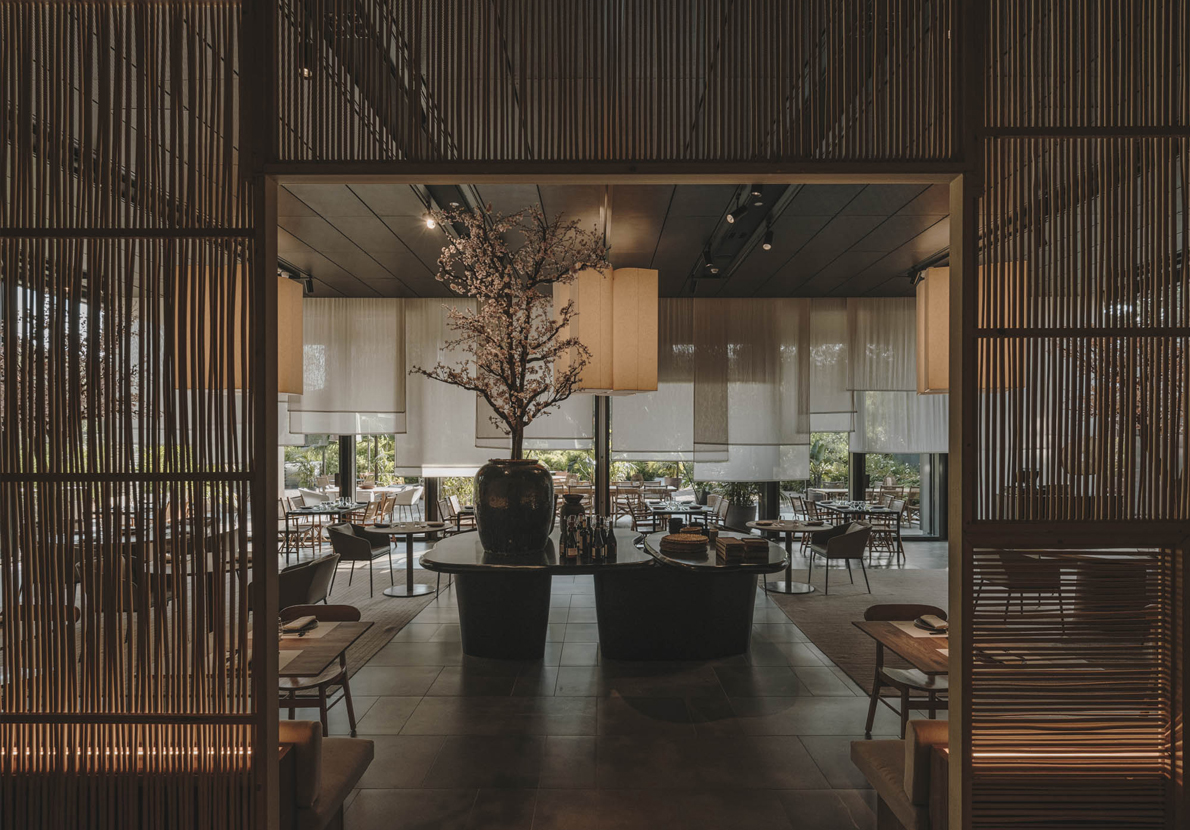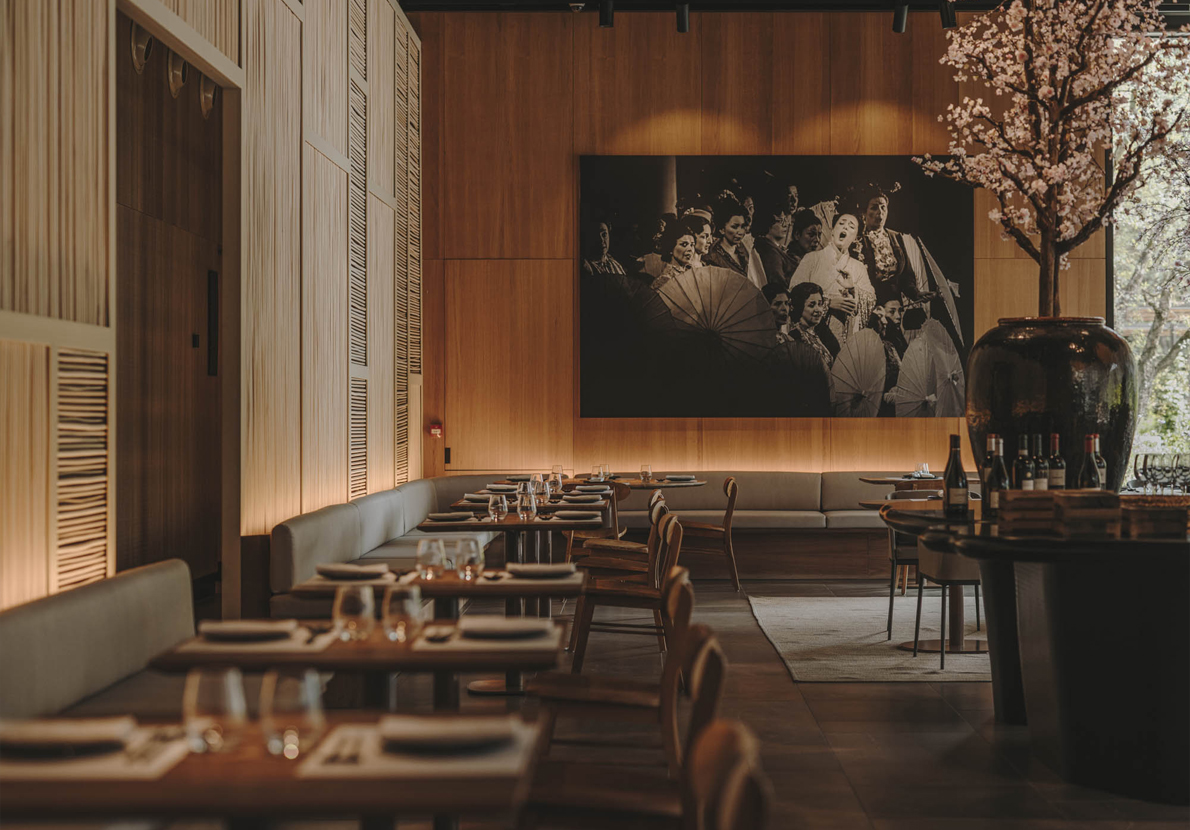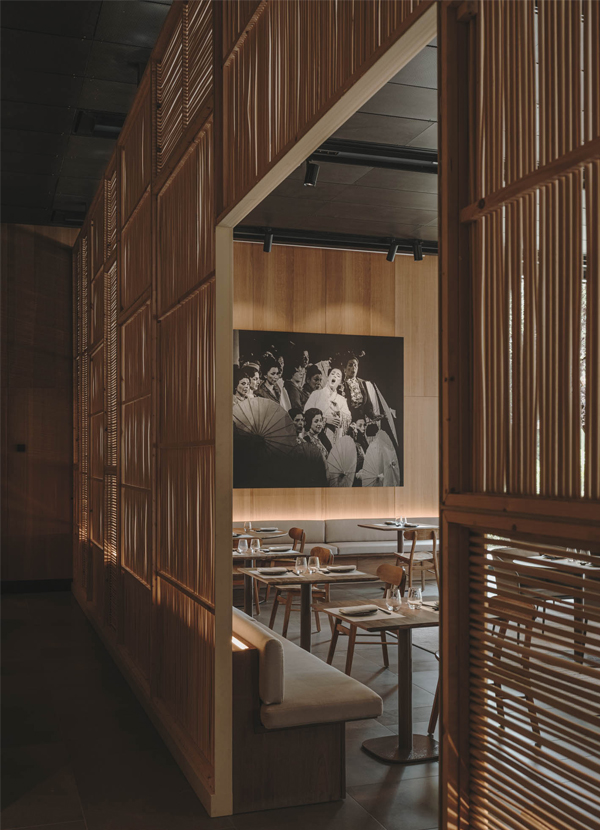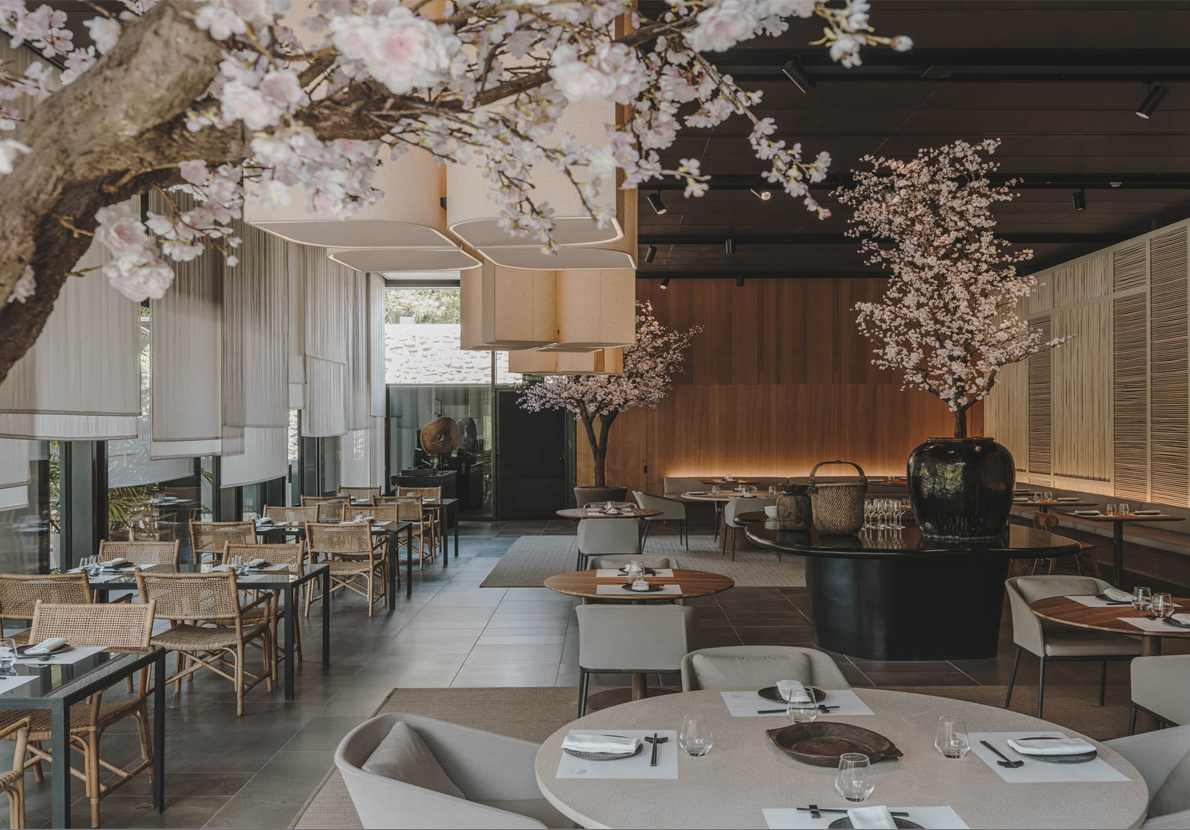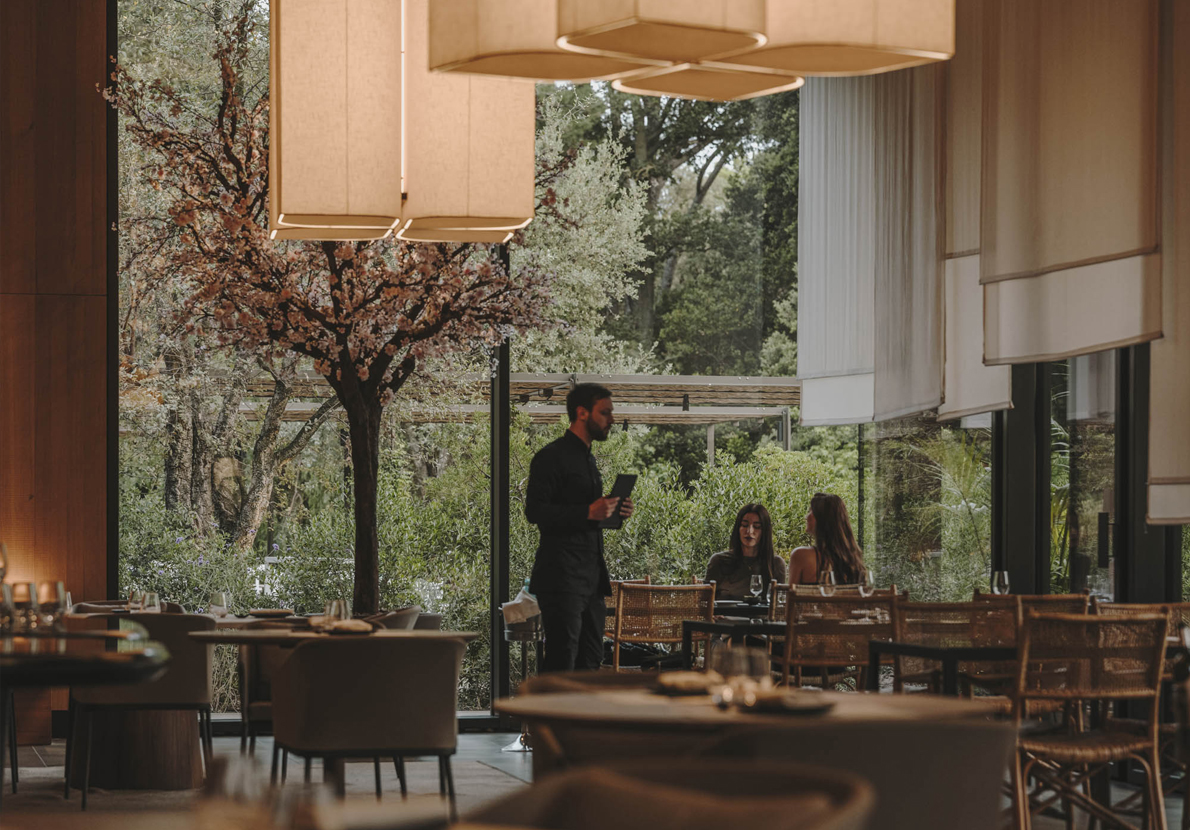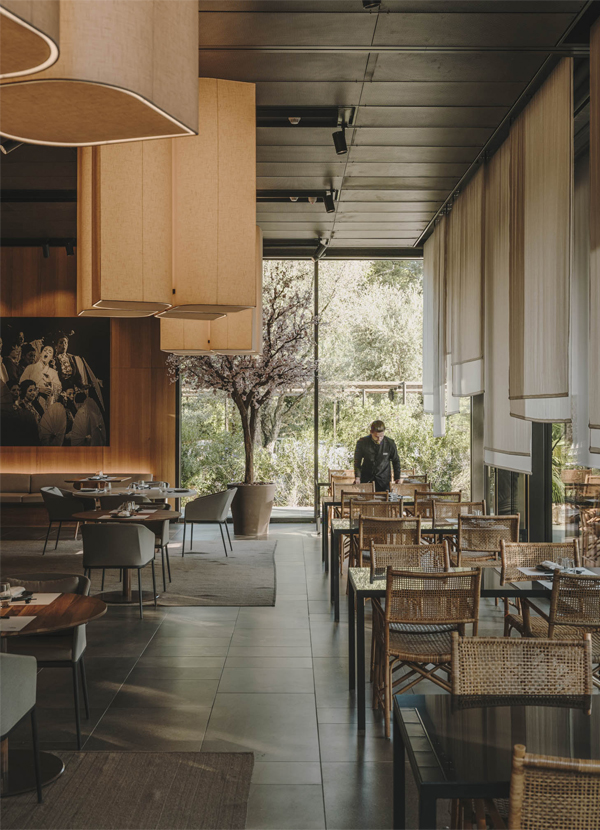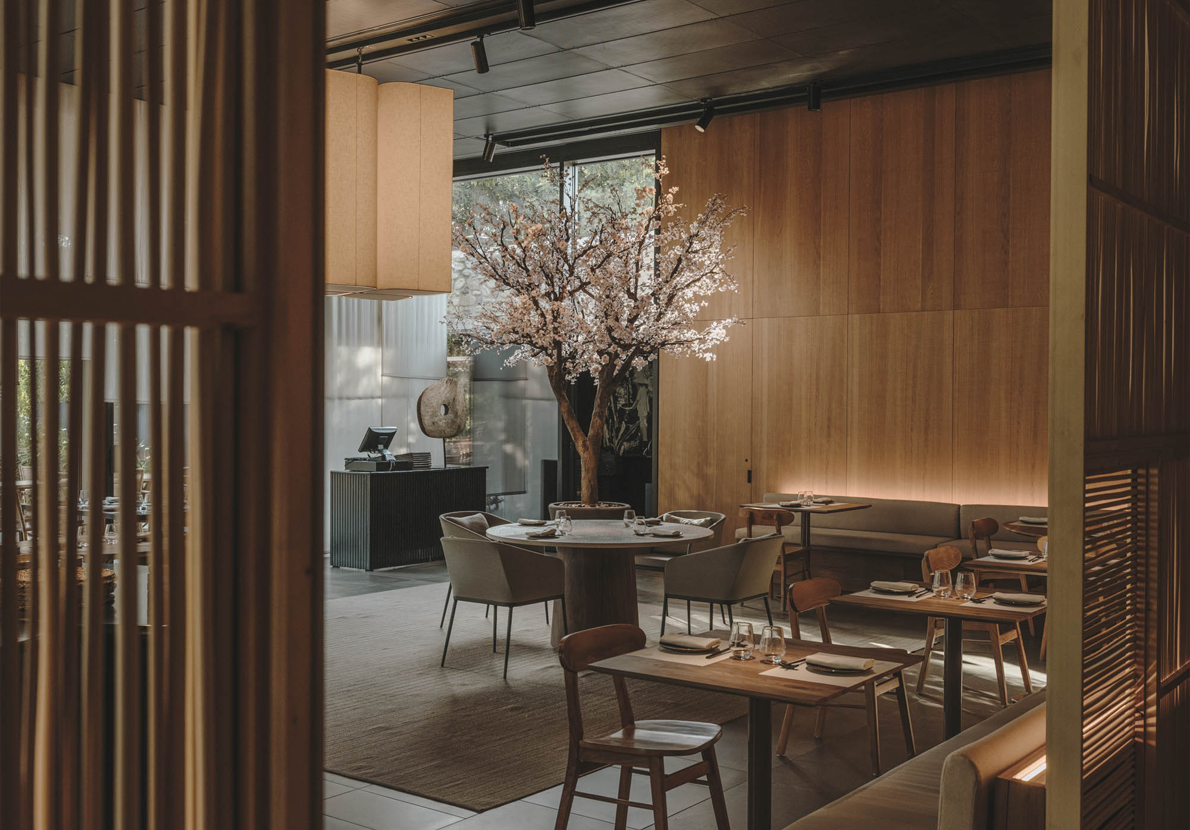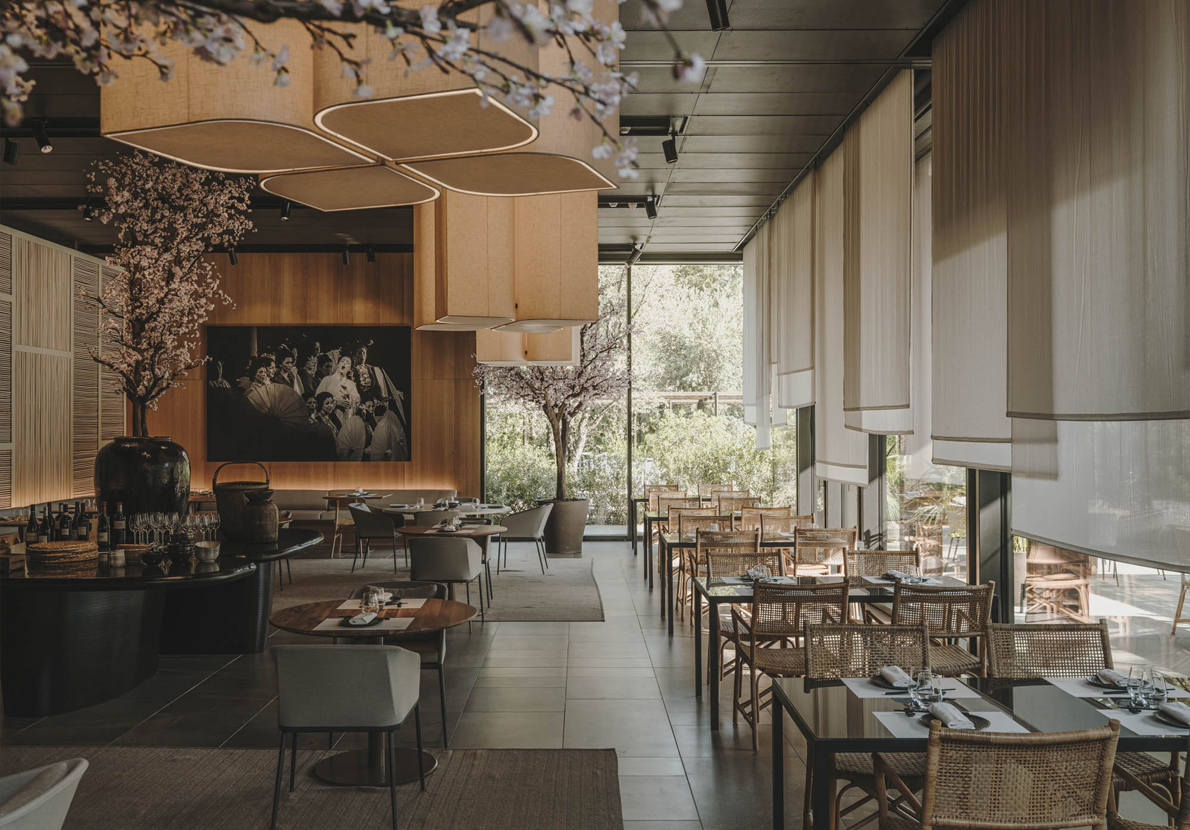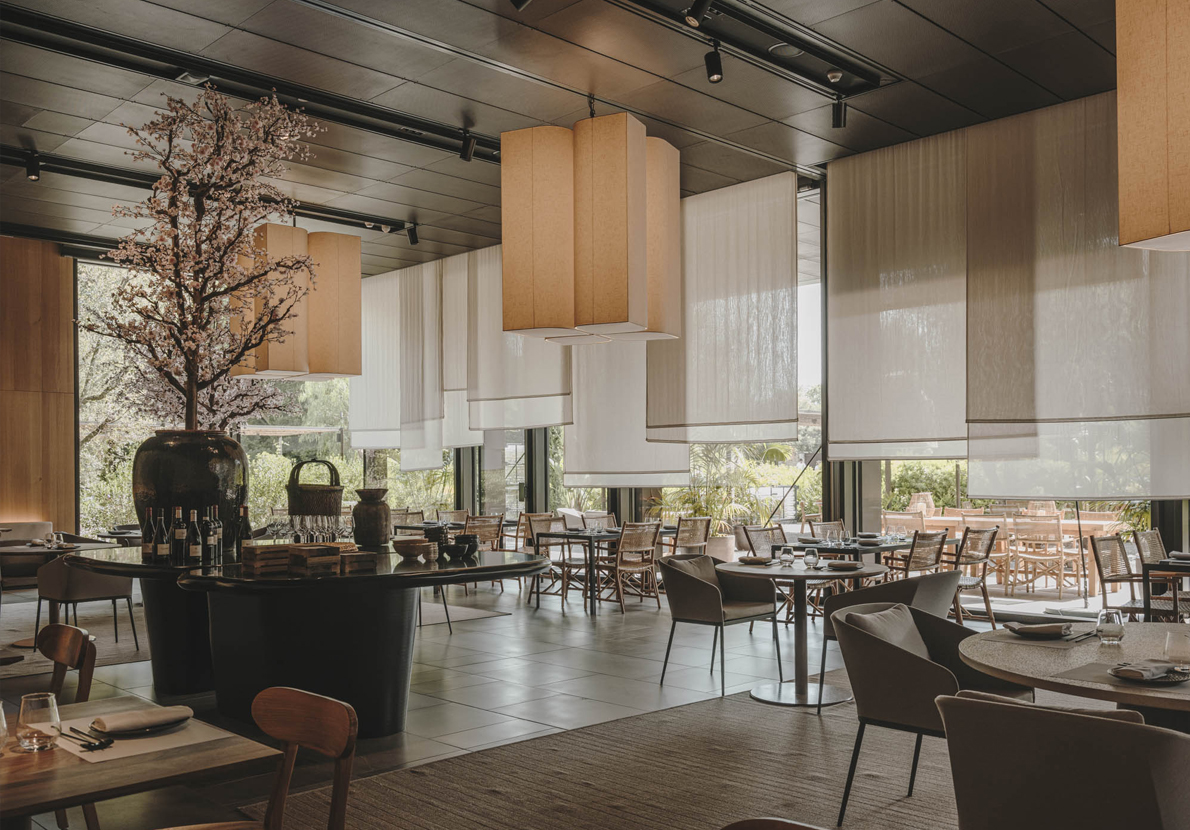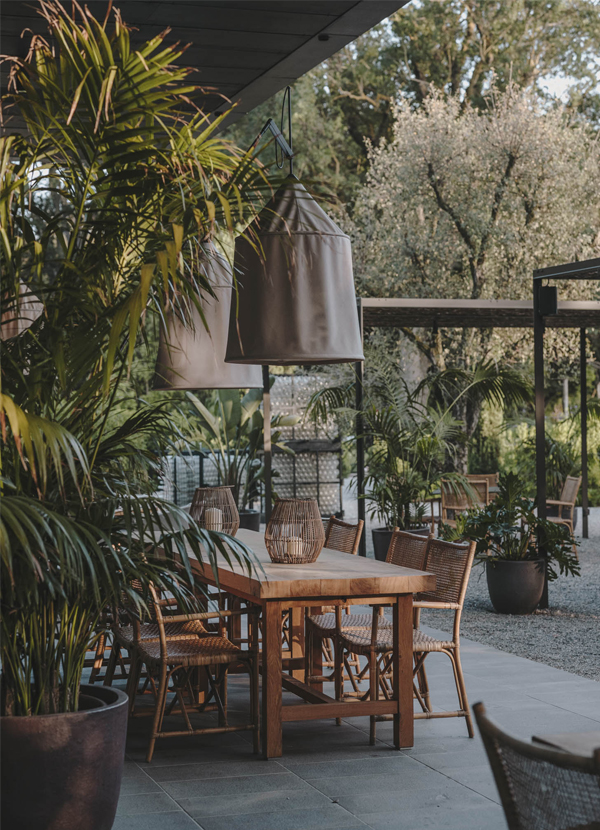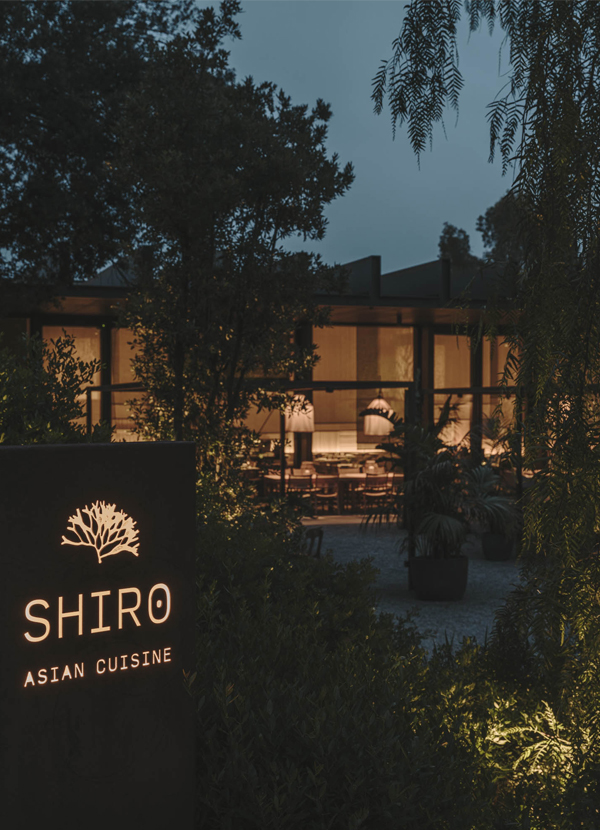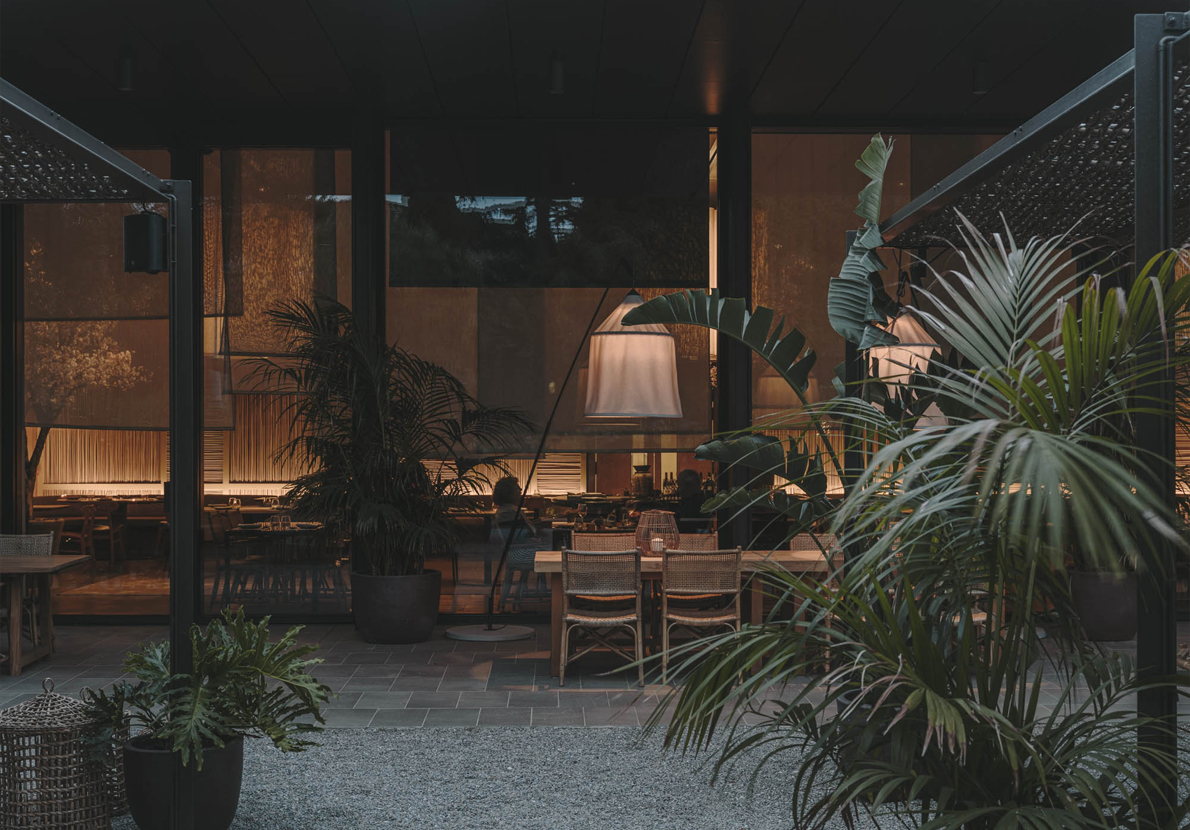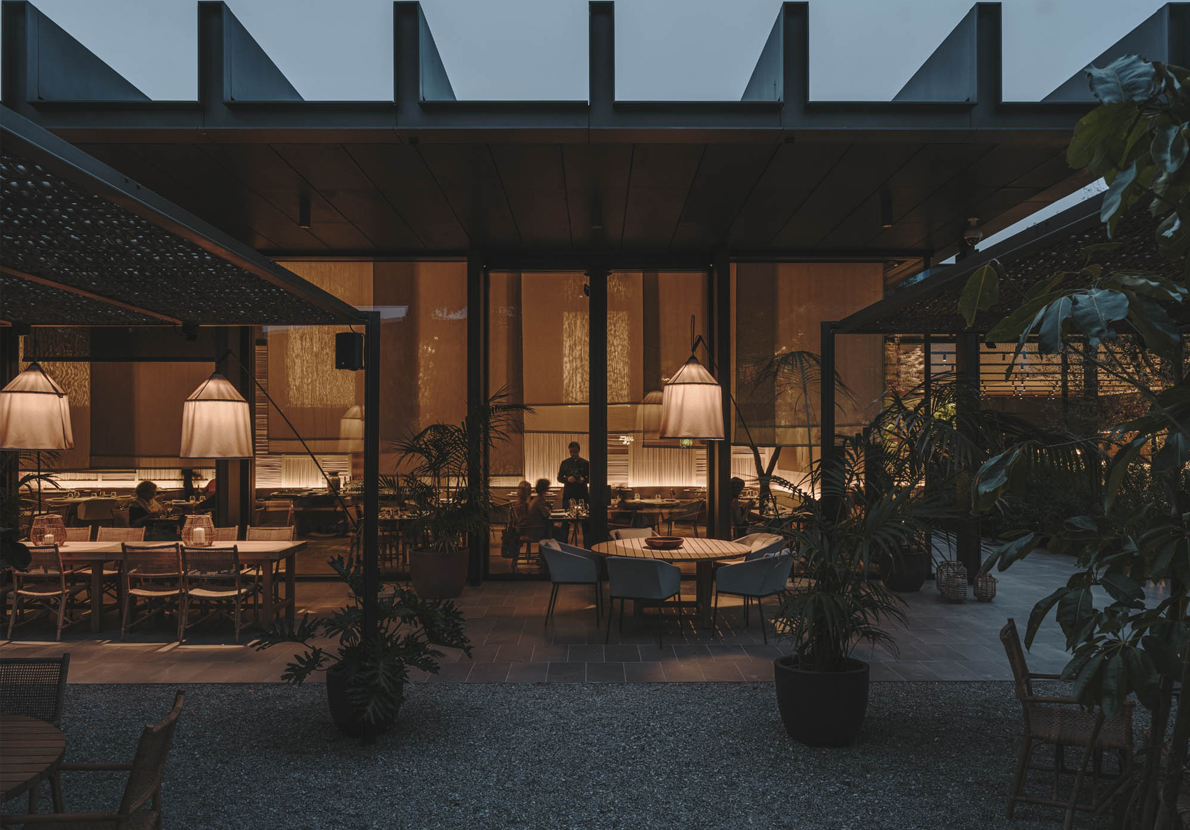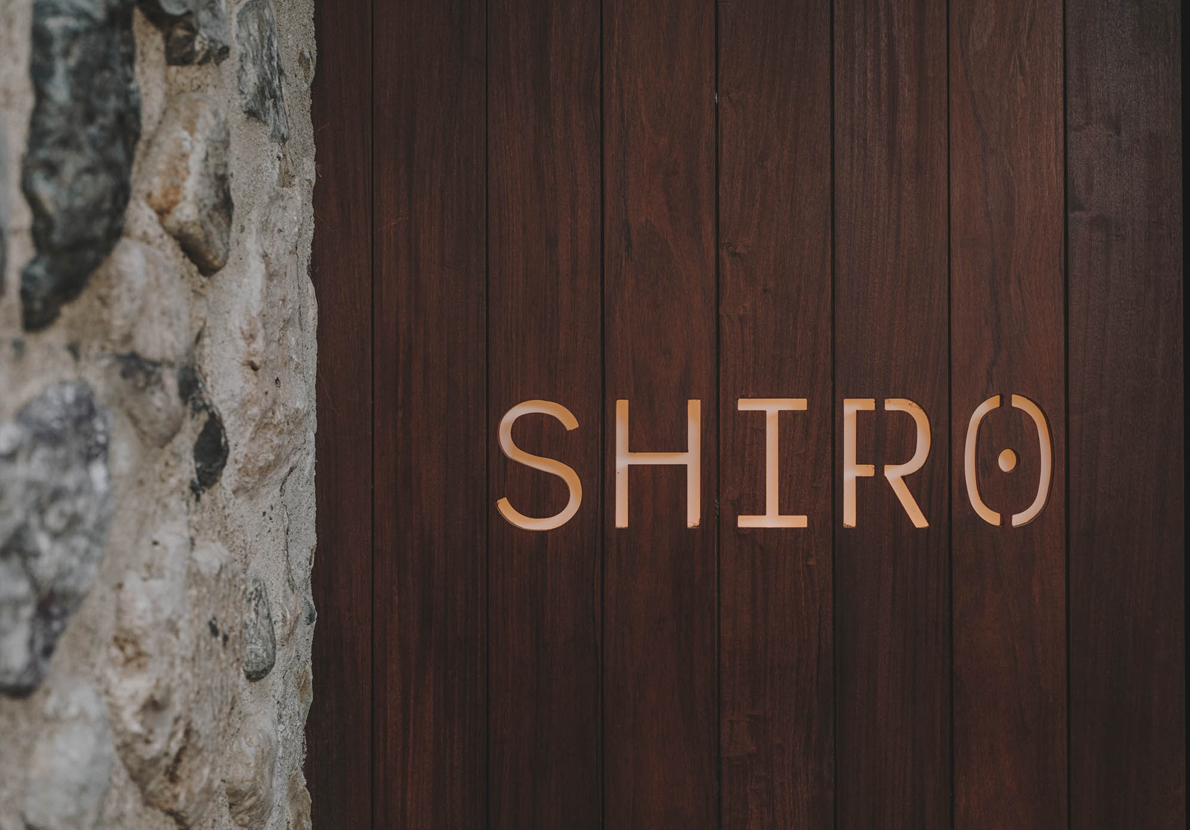 Shiro by Paco Pérez
RESTAURANTS
Creative direction: Sandra Tarruella Interioristas
Responsible: Olga Pajares
Collaborators: Blanca Comín
Area: 200m2
Customer: Grupo Peralada
Photographer: Salva López

SHIRO is the new gastronomic proposal by Paco Perez. It is an ephemeral restaurant to enjoy summer nights in a privileged setting with a variety of dishes reminiscence of Asia.
Guests are greeted by light cages that light up a path towards the main terrace overlooking the castle. Portions of the terrace were covered with reed roof pergolas as an extension of the existing building.
The arrangement of the tables and punctual lighting manage to create intimate atmospheres surrounded by greenery, wicker props, natural fiber rugs, lanterns, candles and flashes of warm lights that evoke an Asian world.
To end the evening, the bar area is set with a cladding made of black posts that is also repeated as a roof, panels in sober colors, a cupboard with light and a mirror, were arranged to complete the cocktail area. The area with plants along its perimeter and low lighting colonizes and humanizes the square between the castle and the new structures made for events that have a bold contemporary architecture.
Landscaping: Mónica Martí  http://monicamarti.es/