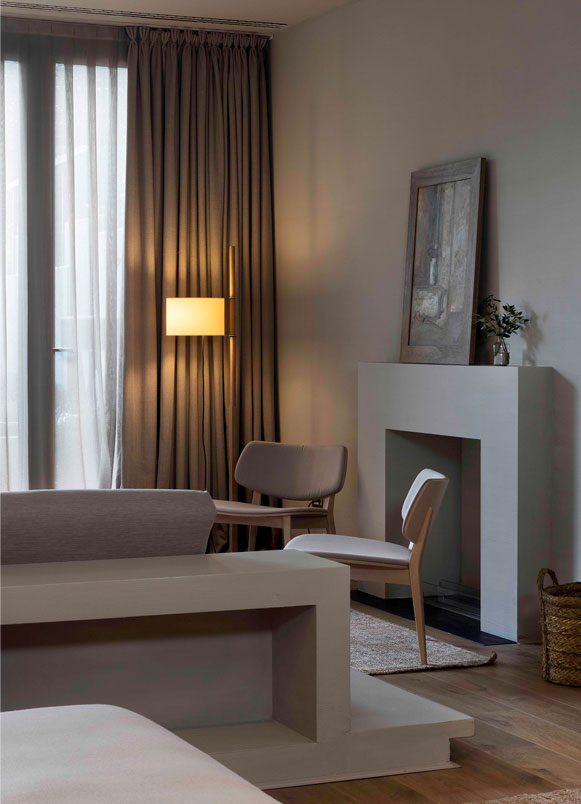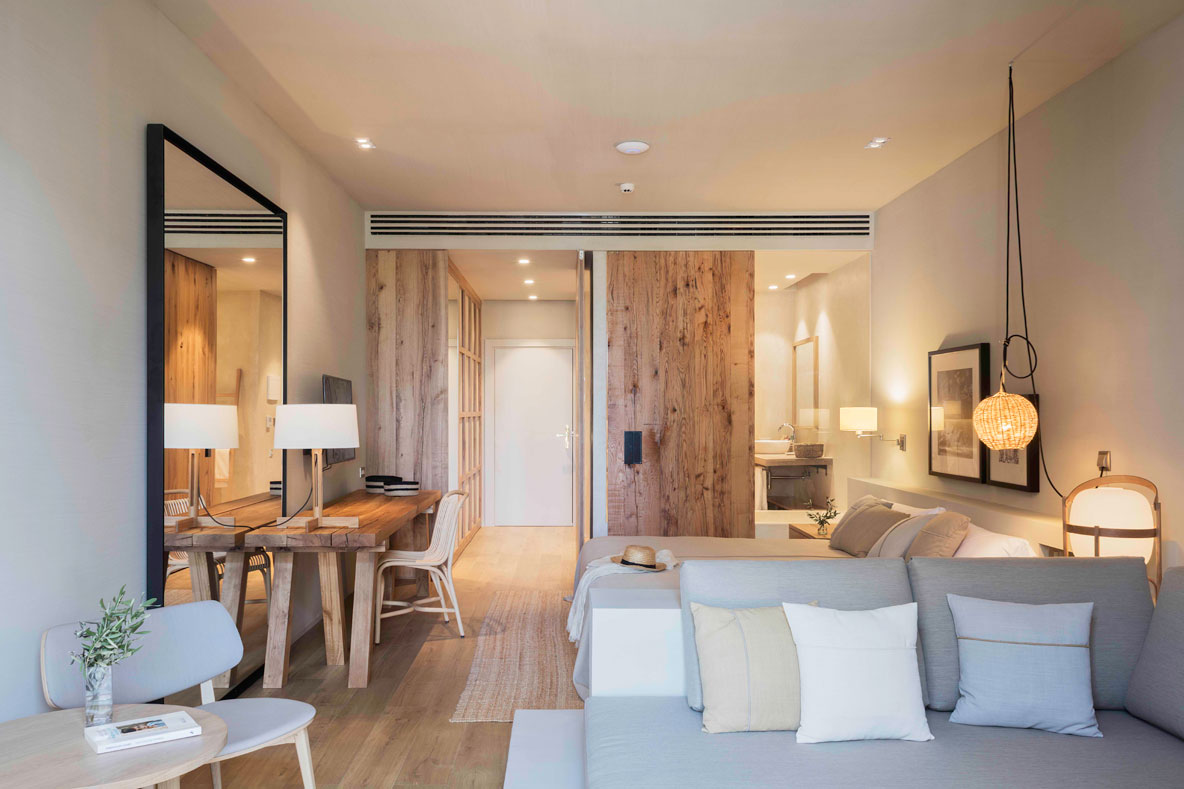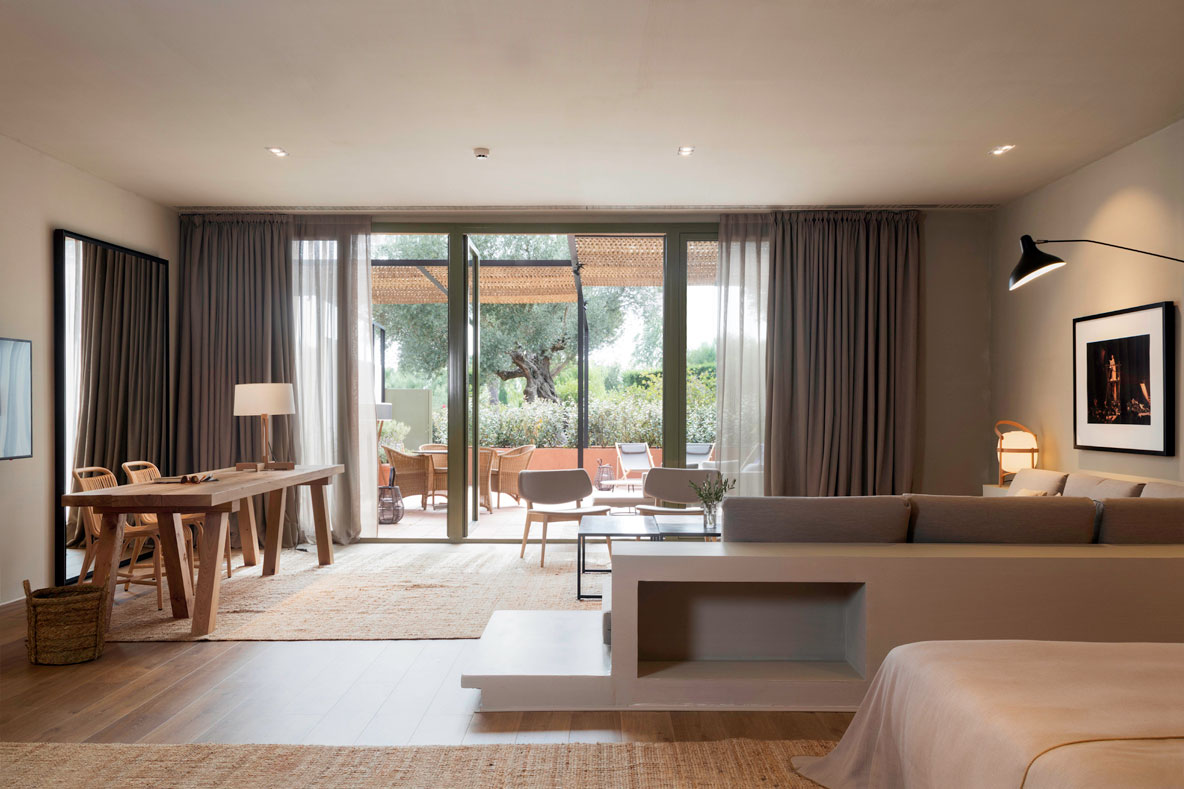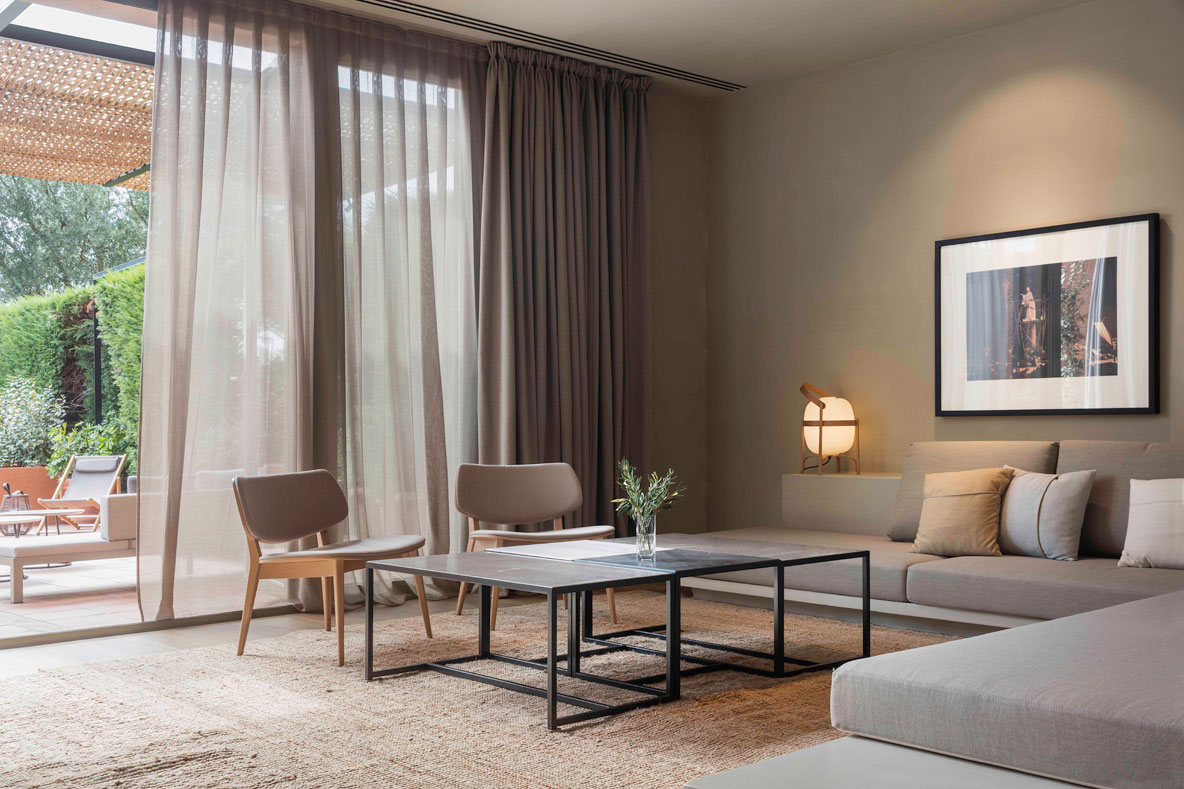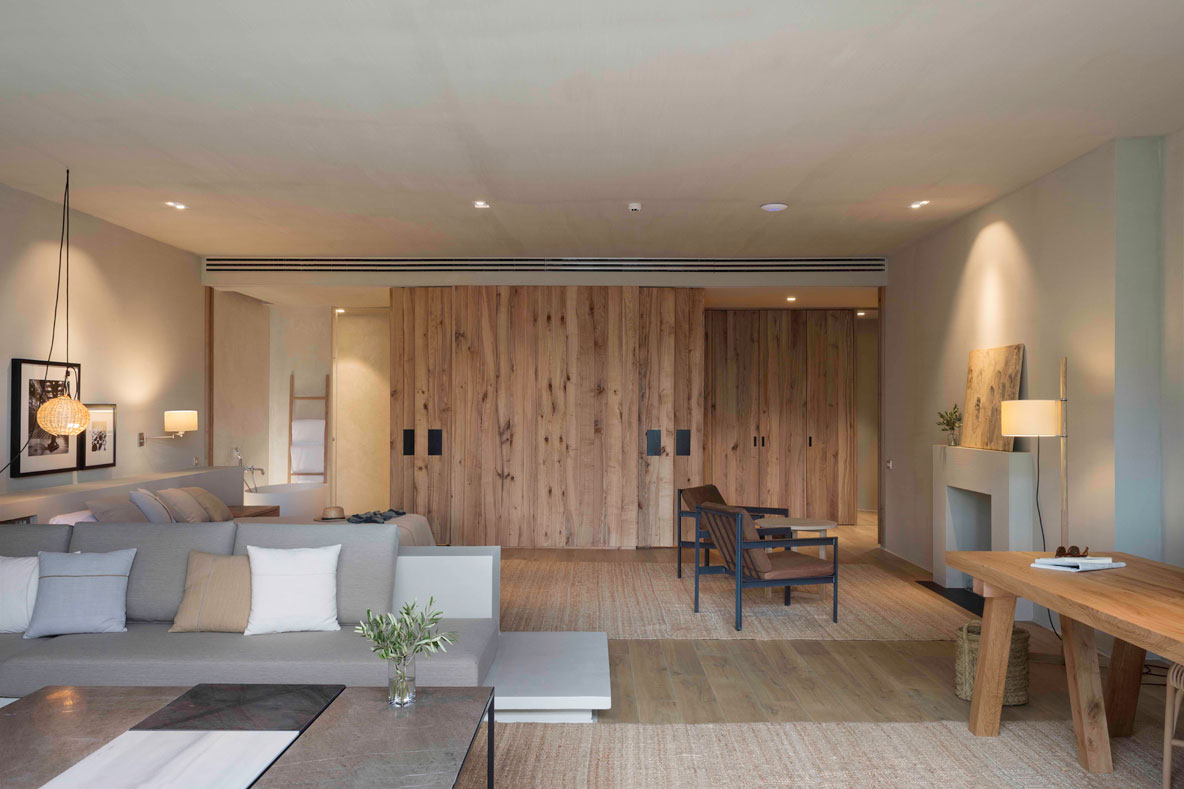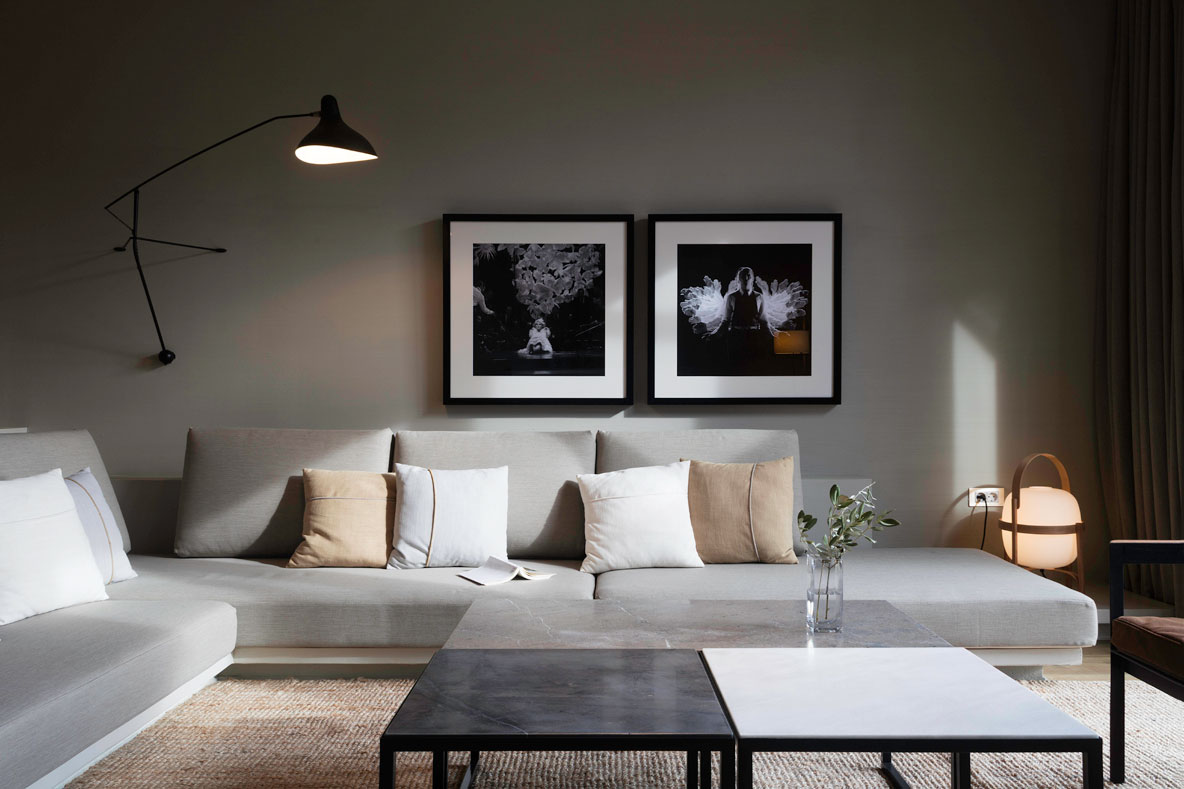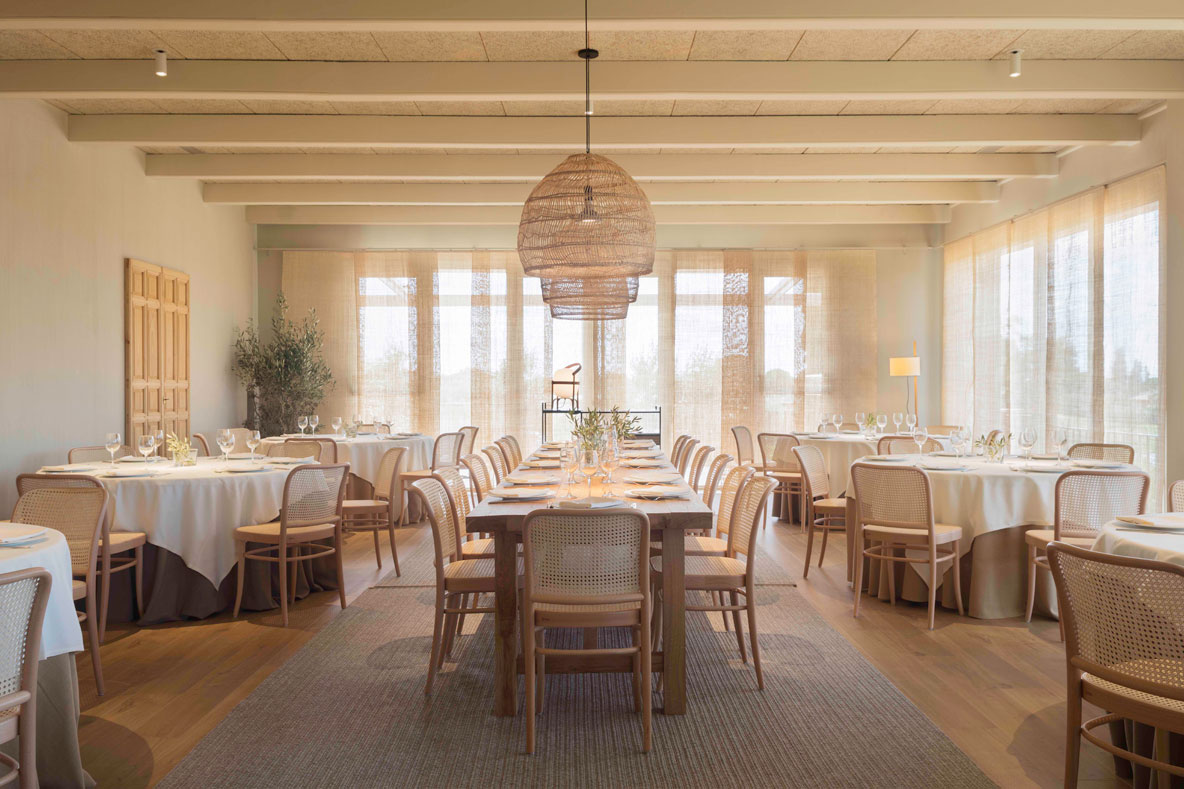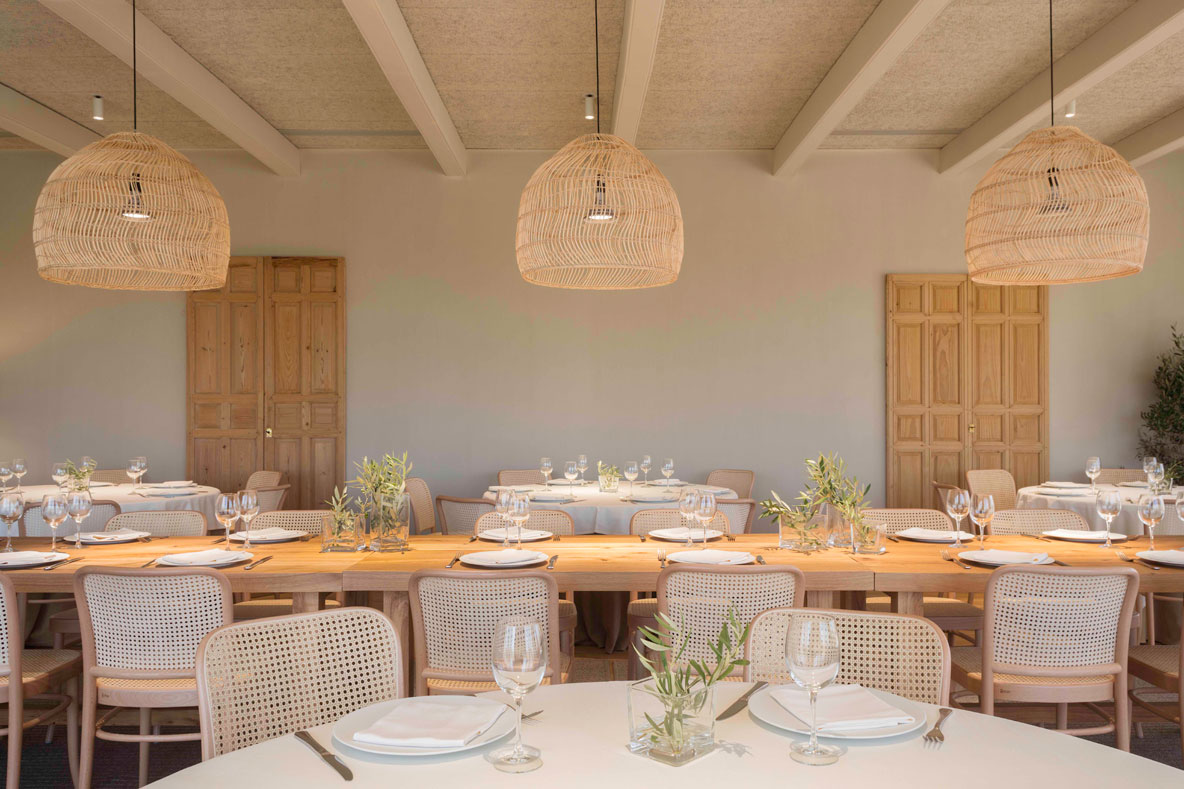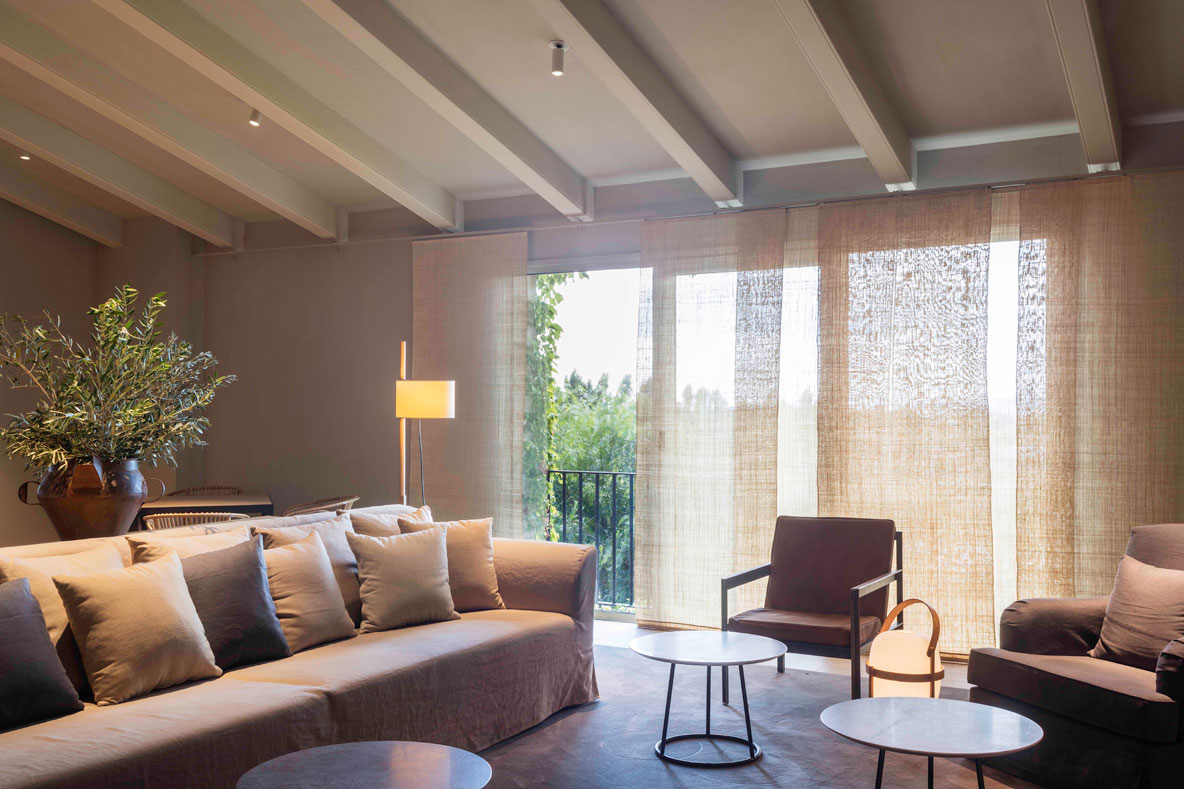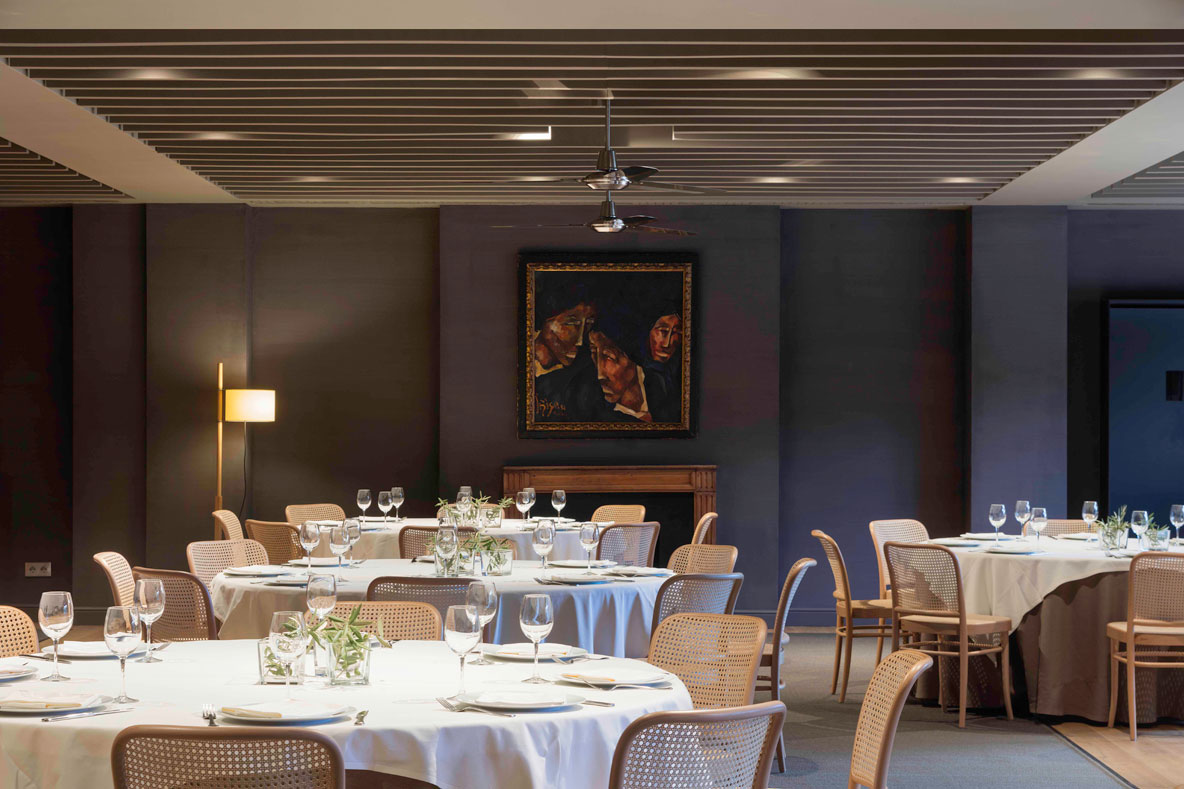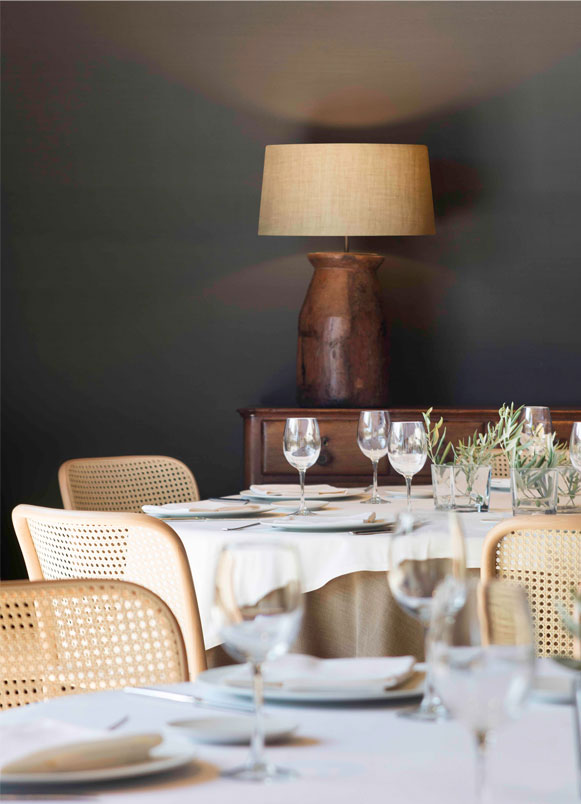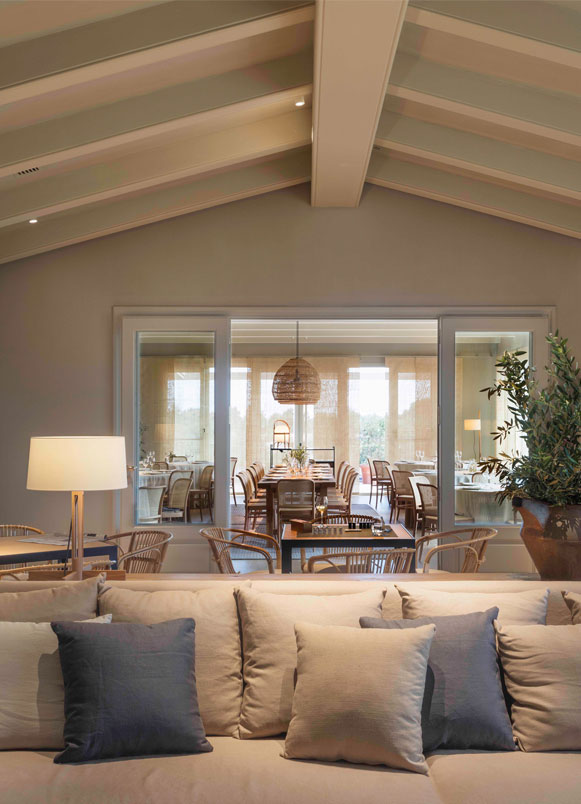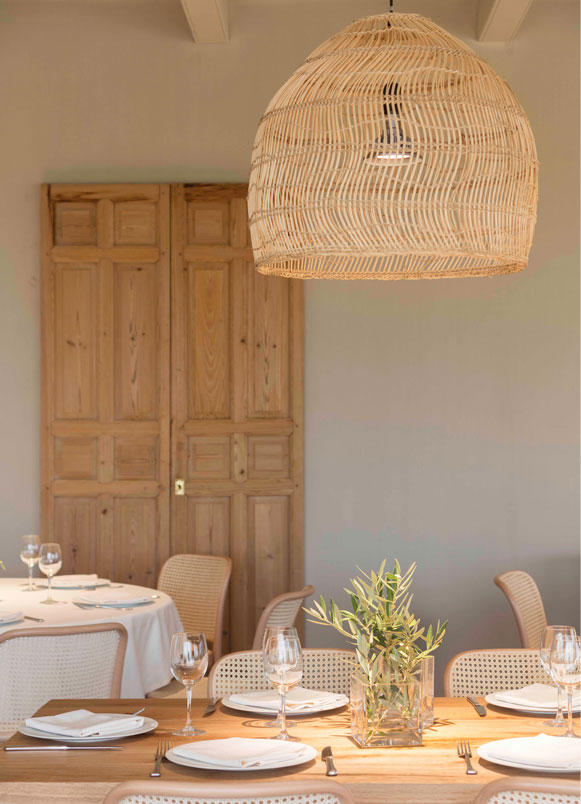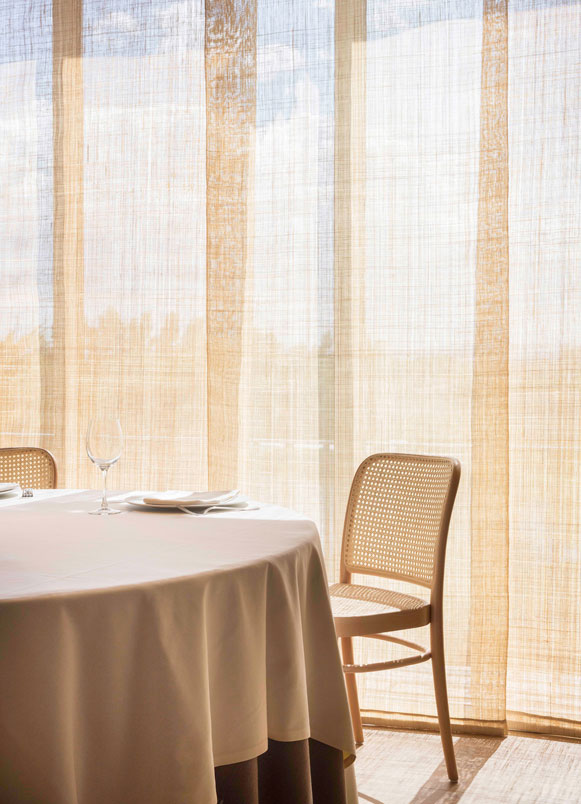 Hotel Peralada Fase II
HOTELS
Creative direction: Tarruella Trenchs
Responsible: Anabel Cortina
Collaborators: Ana Blanco, Pia Galofre
Area: 1.091 m2
Customer: Club de Golf Perelada, S.A.U.
Photographer: Meritxell Arjalaguer

The second phase of the project consisted in changing the use of an office area into new spaces: 6 suites with a terrace and a large room for events that can be divided into two spaces. In addition, two existing spaces: a meeting room and the hotel's TV room have also been remodeled.
In the new  suites, which have a living room area, fireplace and a dressing room, we have followed the same line of the rooms done on  the first phase.  We have  placed laminated oak wood floorings, lime-colored coatings on walls and ceilings, and we have designed versatile oak wood and raw steel furniture. The rugs, the natural fiber fabrics,  and the decorative lamps provide a fresh, rustic, and comfortable ambience.
In the meeting room both the walls and the acoustic slats on the ceiling have been painted in a dark gray tone. The rest of the elements stand out against the dark tone, including: wooden chairs and furniture pieces, tableclothes in different shades of linen, the laminated oak wood flooring,  and the natural fiber rugs. Fireplaces with reclaimed  frames have been placed on both sides of the room, adding warmth to the meeting room.