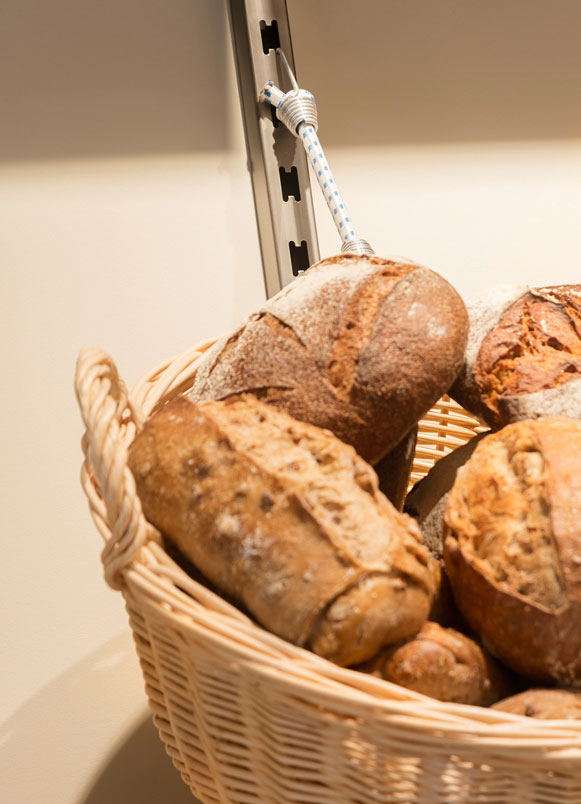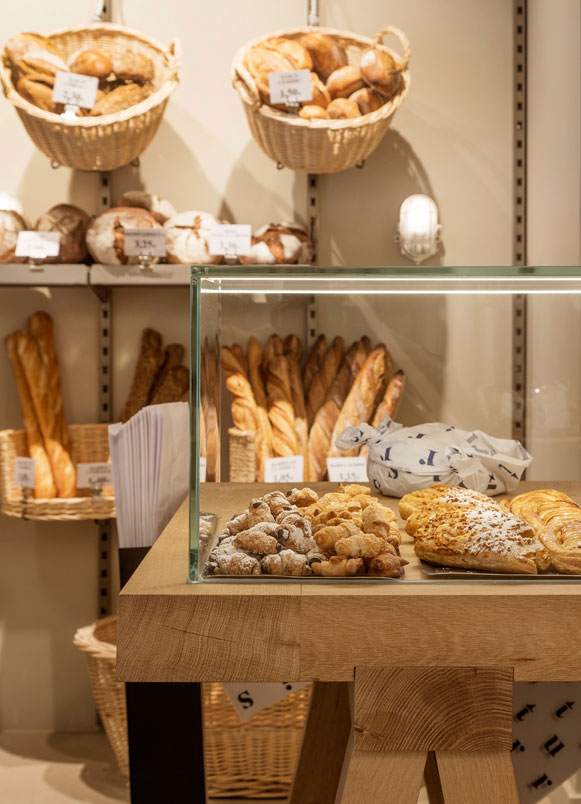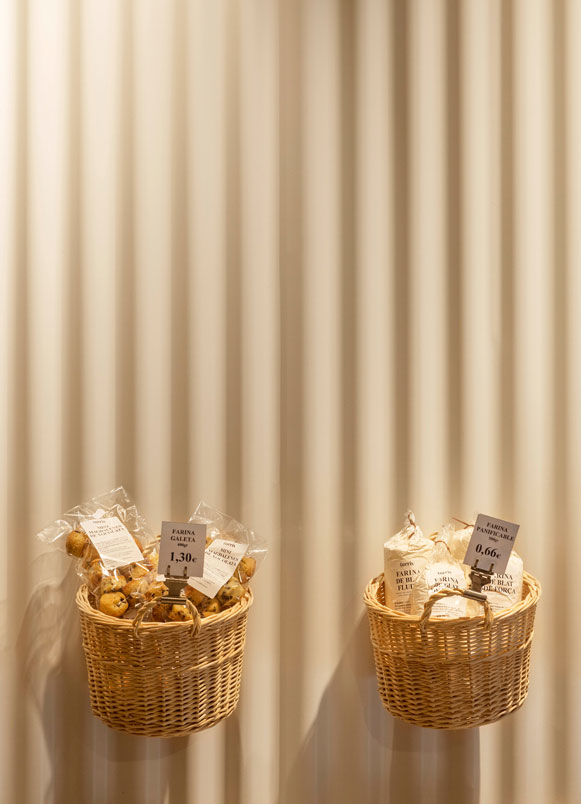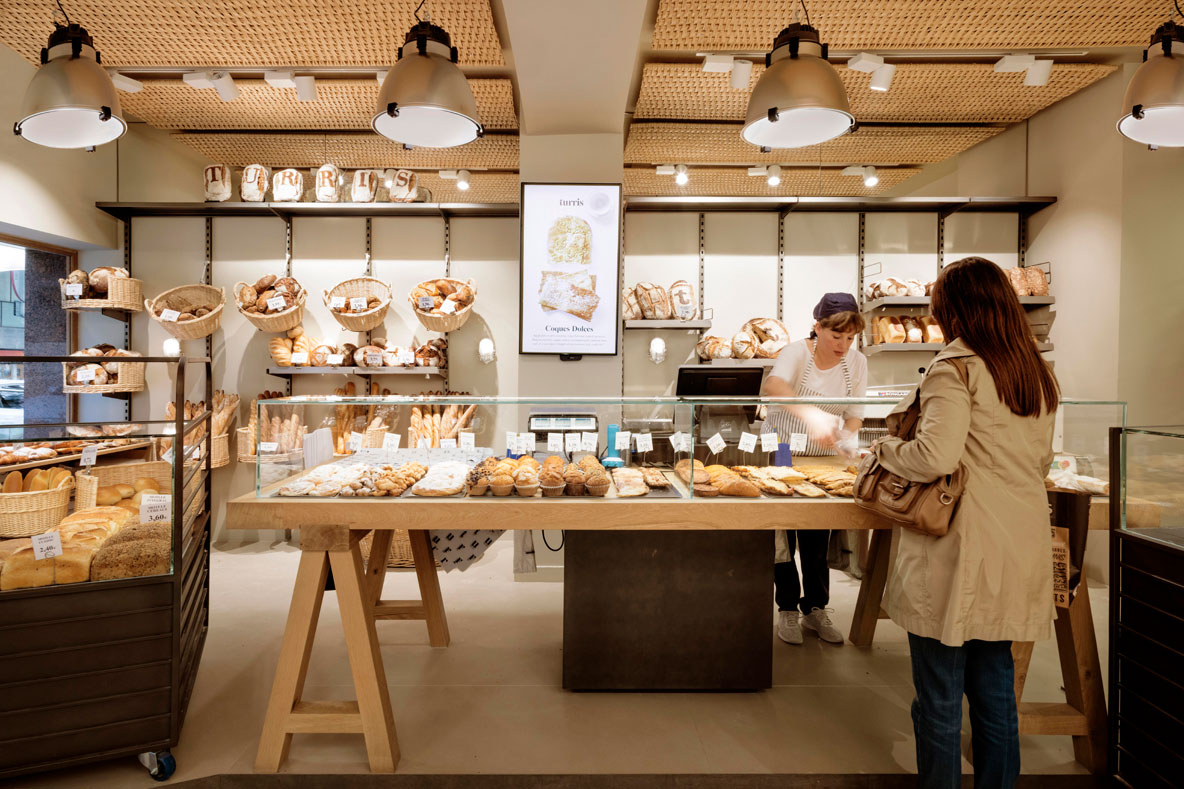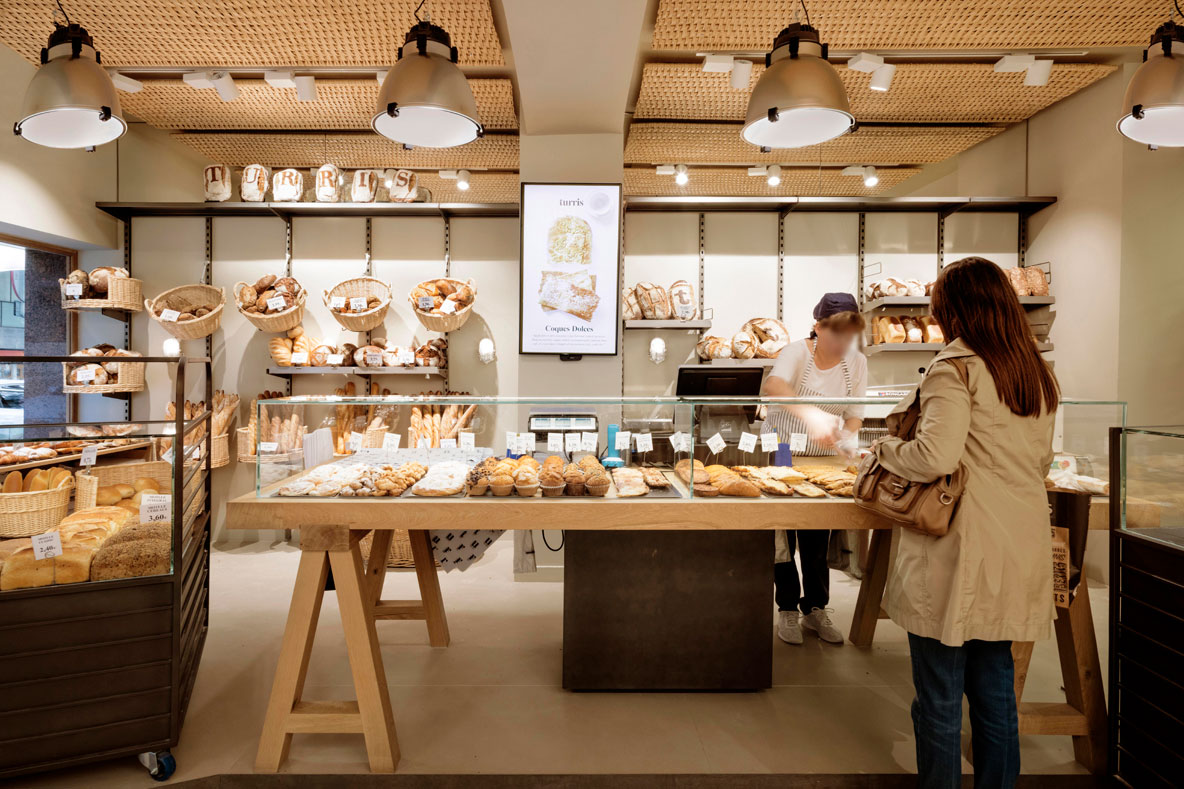 Turris Calvet
STORES
Creative direction: Tarruella Trenchs
Responsible: Nuria Calderon
Collaborators: Elsa Noms, Pía Galofré
Area: 33 m2
Customer: Turris Panem
Photographer: Meritxell Arjalaguer
Graphic design: www.fauna.cc

The new Turris bakery on Calvet Street, in Barcelona,  is an adaptation of the first store designed in the Illa Diagonal using the new corporate image.
The area of the sales area is modified by transmitting the values of the brand; a workroom with a point of sale. This space, having an industrial appearance,  is inspired by life-long bakeries , enhancing the tradition and craftsmanship of the trade, meant for  customers to interact more in the creation process.
Bread is exposed inside wicker baskets that are hung in vertical raw steel profiles that are combined with shelves. Furniture pieces made of raw steel, reminiscent of carts used in the workroom and a long wooden table with easels, serve as counters to display bread, baked goods and pastries.
A wall is finished with an industrial corrugated metal sheet in white color that provides a neutral space.
The facade has wider openings to allow more natural light inside and, thus, the store is more visible from the street. The slim wooden frame is combined – on the upper side – with an oak wood cover that serves as a support to place the logo painted with stencil, following the graphic design concept.
As a differential element of this place, we have placed a wicker suspended ceiling that provides warmth, and is reminiscent to the material used as breadbaskets.