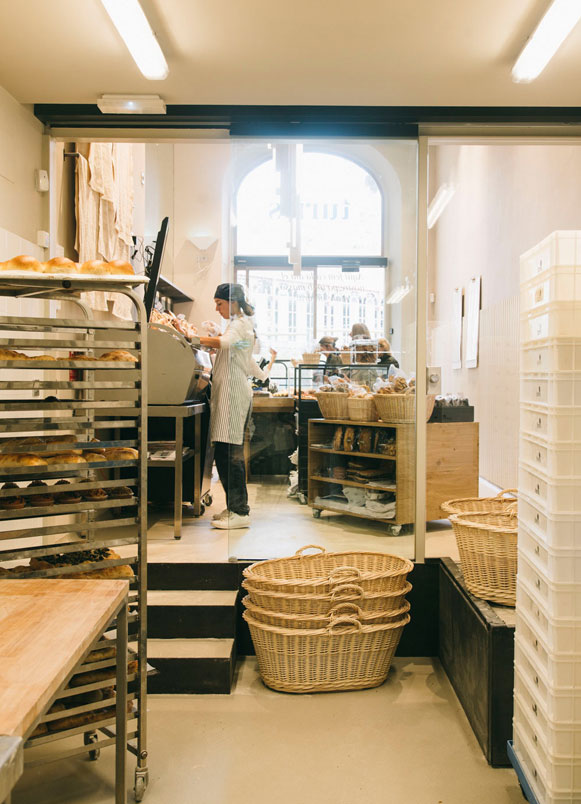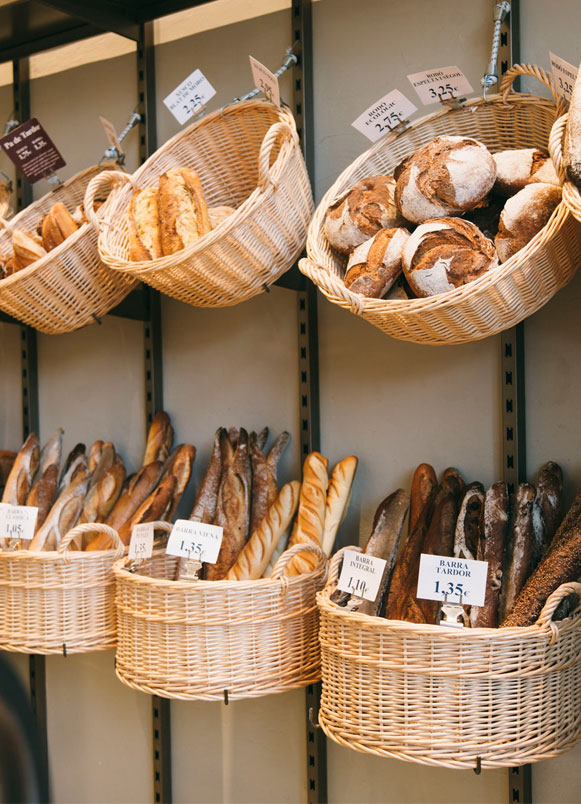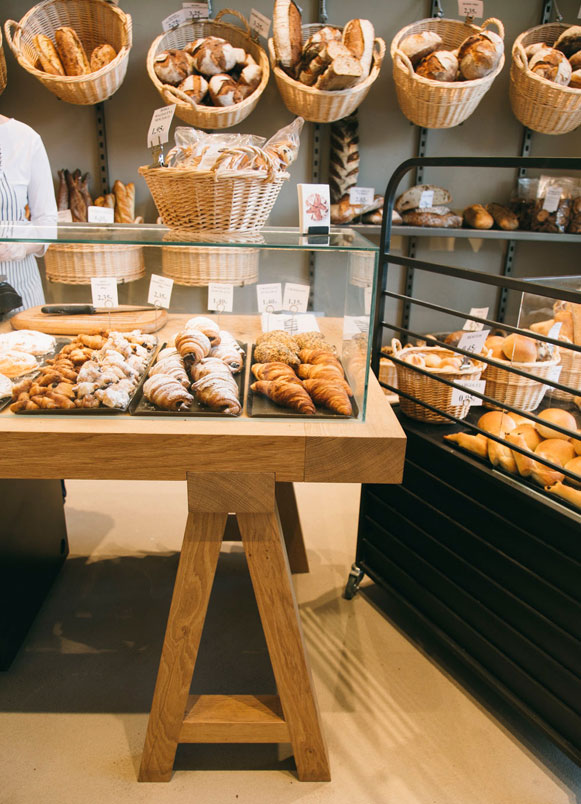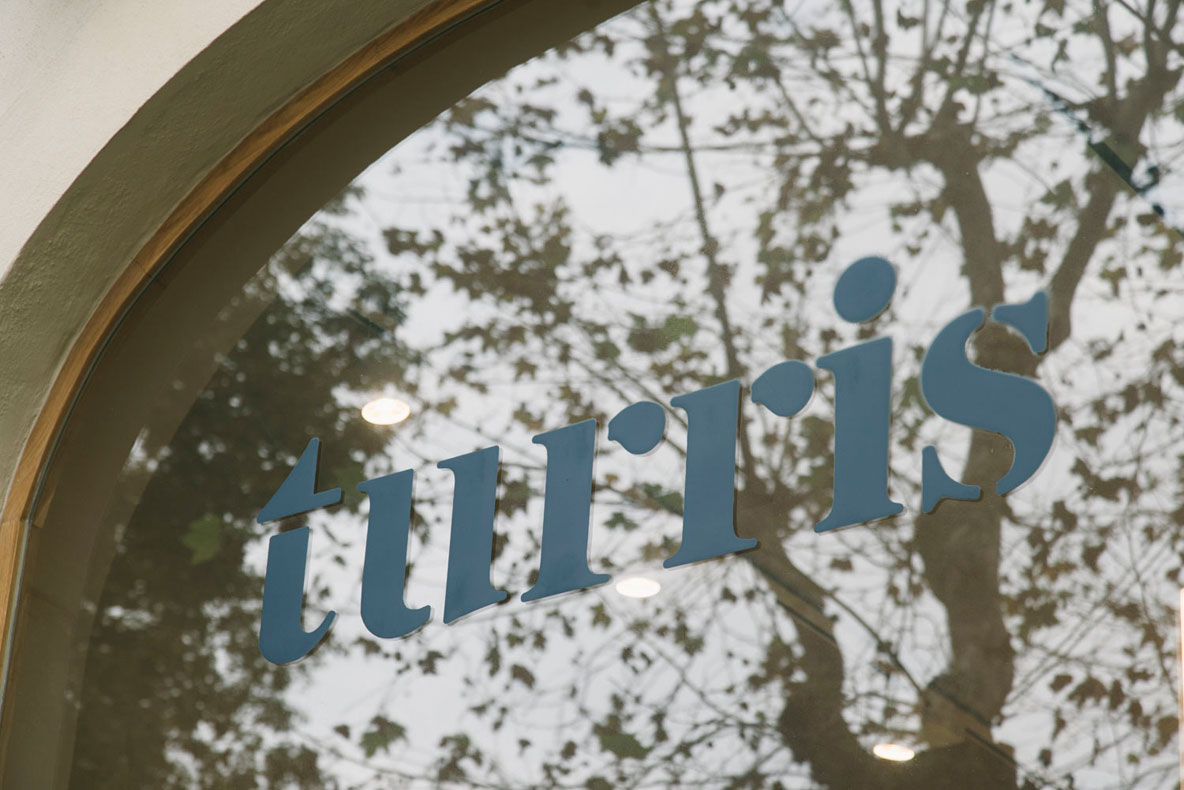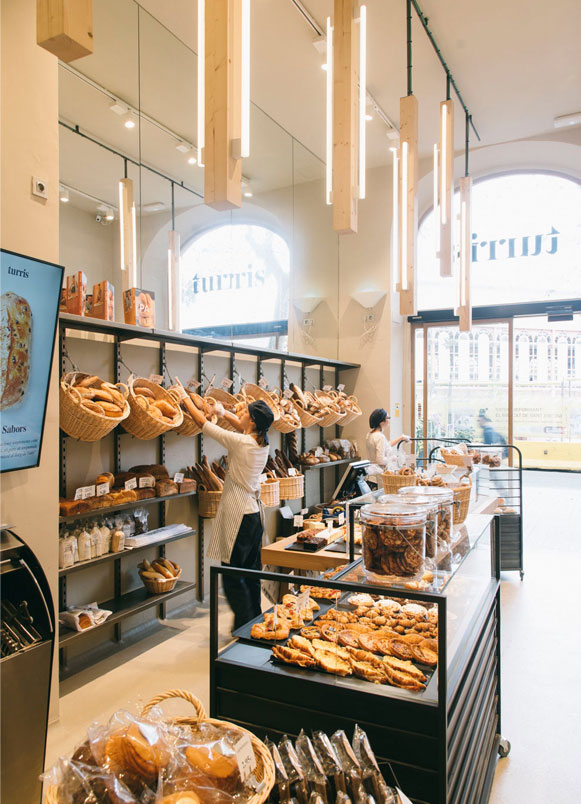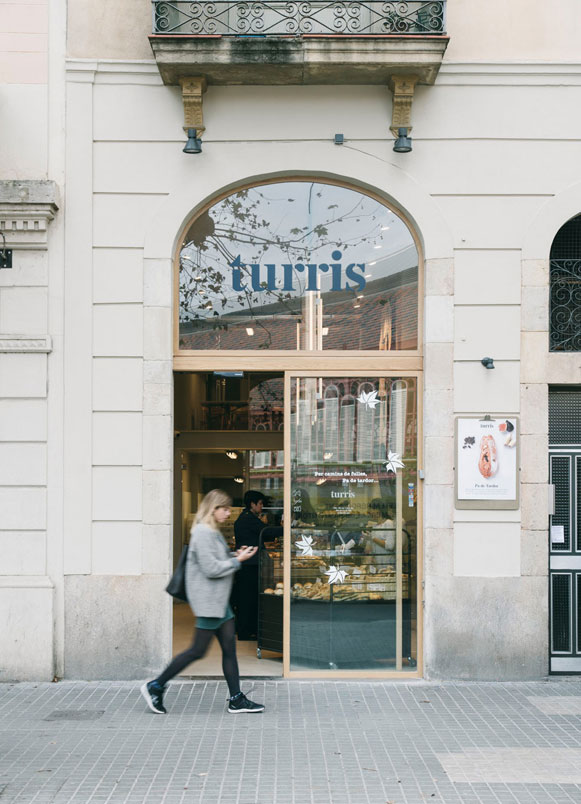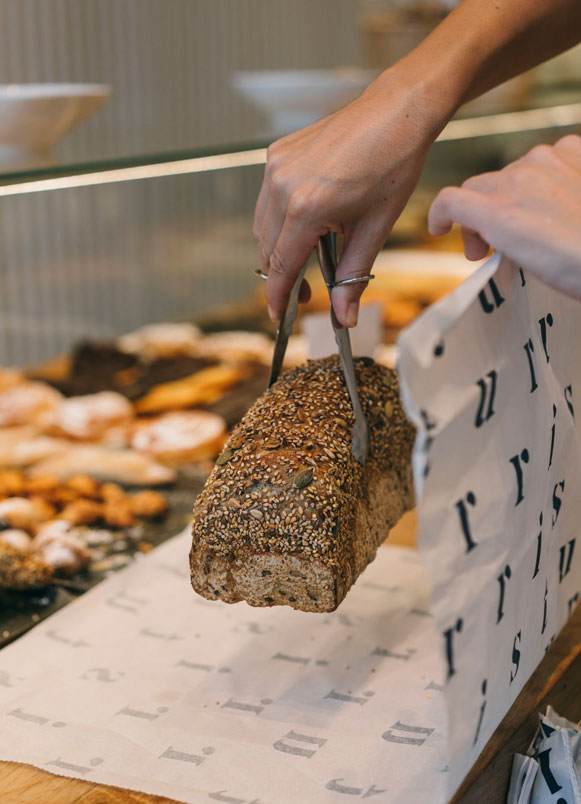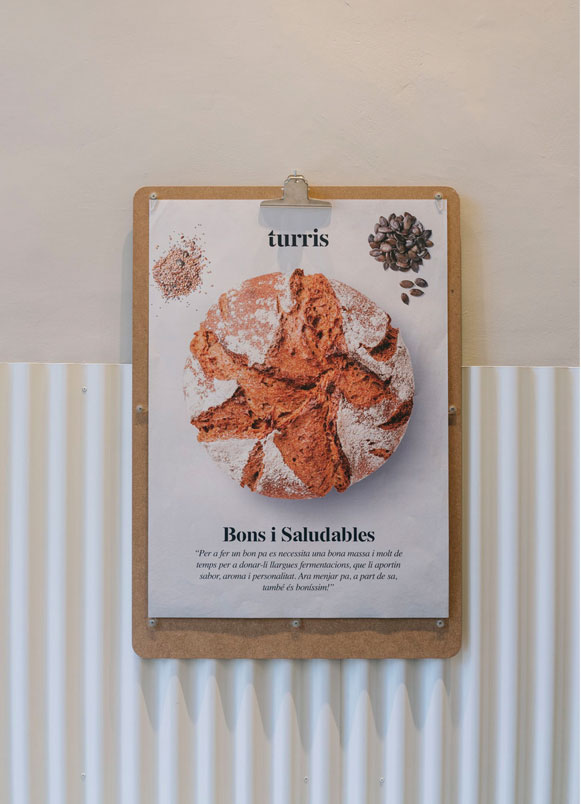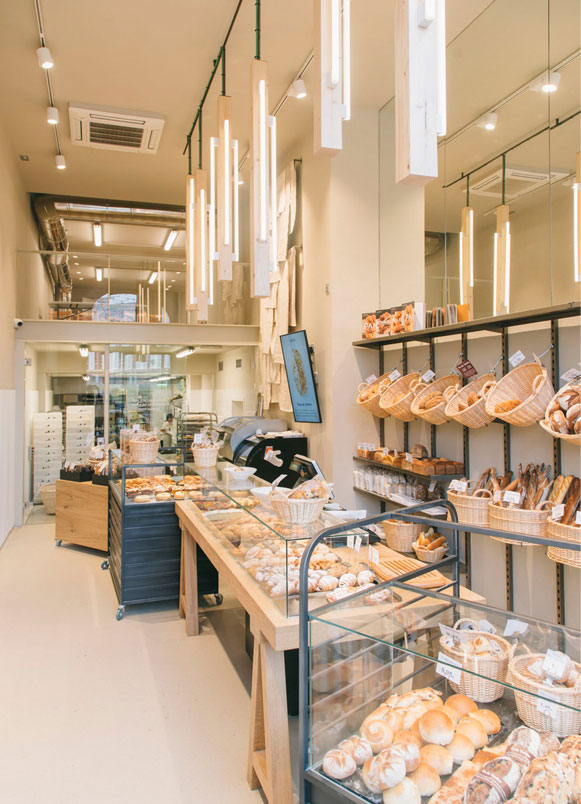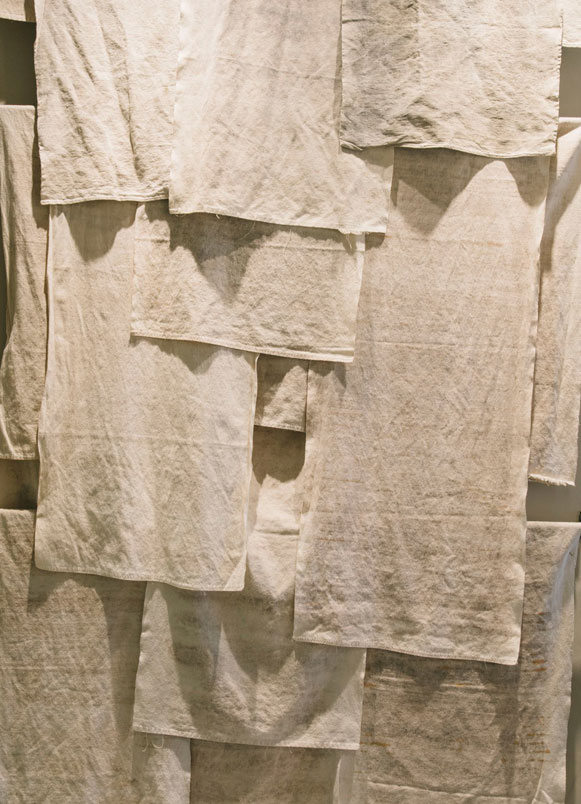 Turris Borrell
STORES
Creative direction: Tarruella Trenchs
Responsible: Elsa Noms
Collaborators: Núria Calderón
Area: 109 m2
Customer: Turris Panem
Photographer: Salva López
Graphic design: Fauna

The new Turris Bakery shop, located on Comte Borrell Street, across from Sant Antoni´s Market, has been remodeled maintaining the image that transmits the essence and character of the brand. The shop is located on the ground floor of a building built at the end of 1800´s. On the double height facade, a glazed storefront and oak wood serves as a support for the logo made with a stencil technique, in accordance with the graphic design concept.
Adjacent to sales area having a five meter high ceiling, the space is divided into two stories: the ground level having the workroom which is visible to customers, and above, the mezzanine level that opens to the double-height space, and it is used as a workspace, where workshops and conferences are held.
We maintained the bread display system with wicker baskets that are hung in vertical iron profiles. For the bread display, furniture pieces with iron wheels were used, which are reminiscent of the carts used in the workroom, and are combined with a long solid wood table with easels, that serves as a lighter counter to display pastries and bake goods.
We designed a set of suspended ceiling lamps made of pine wood, that serve as a support to fix warm light linestras that bring simplicity and austerity to the space.
We worked the space with simple forms and gestures, and noble materials, hence achieving a functional and austere aesthetic without decorations, which reinforces passion, closeness and authenticity in the making of good bread