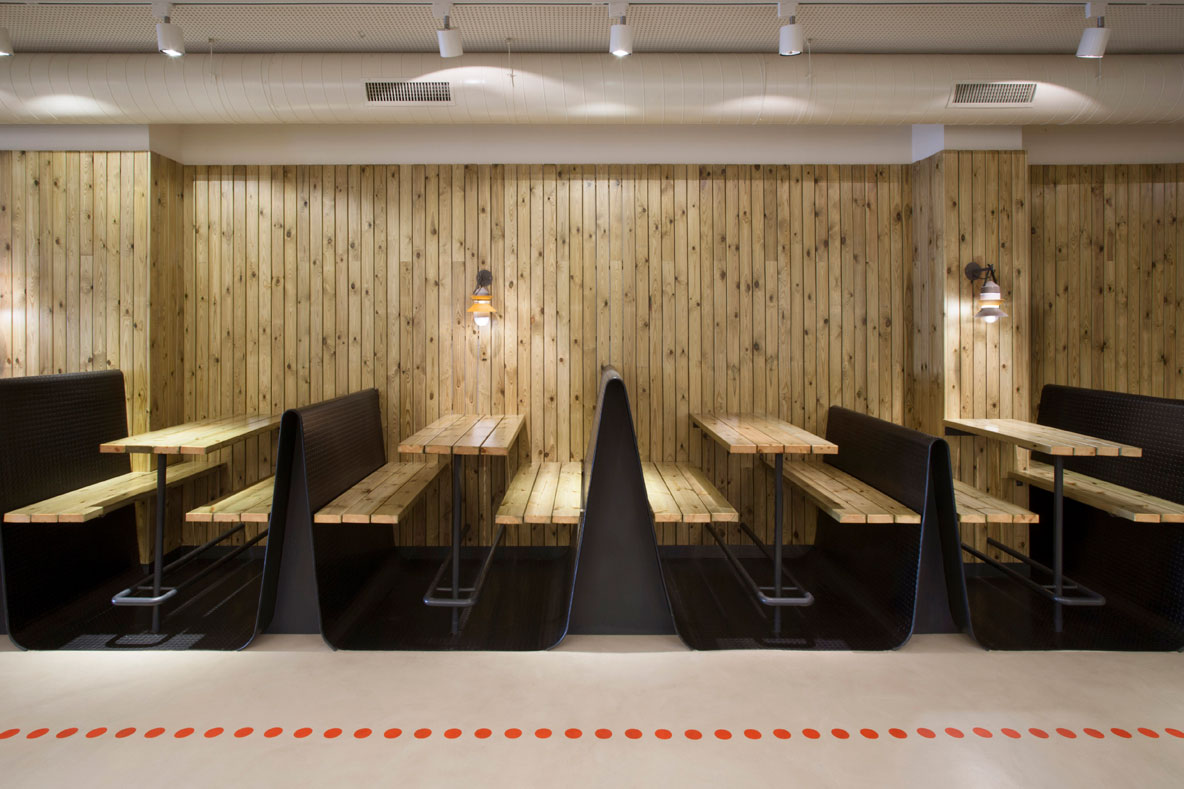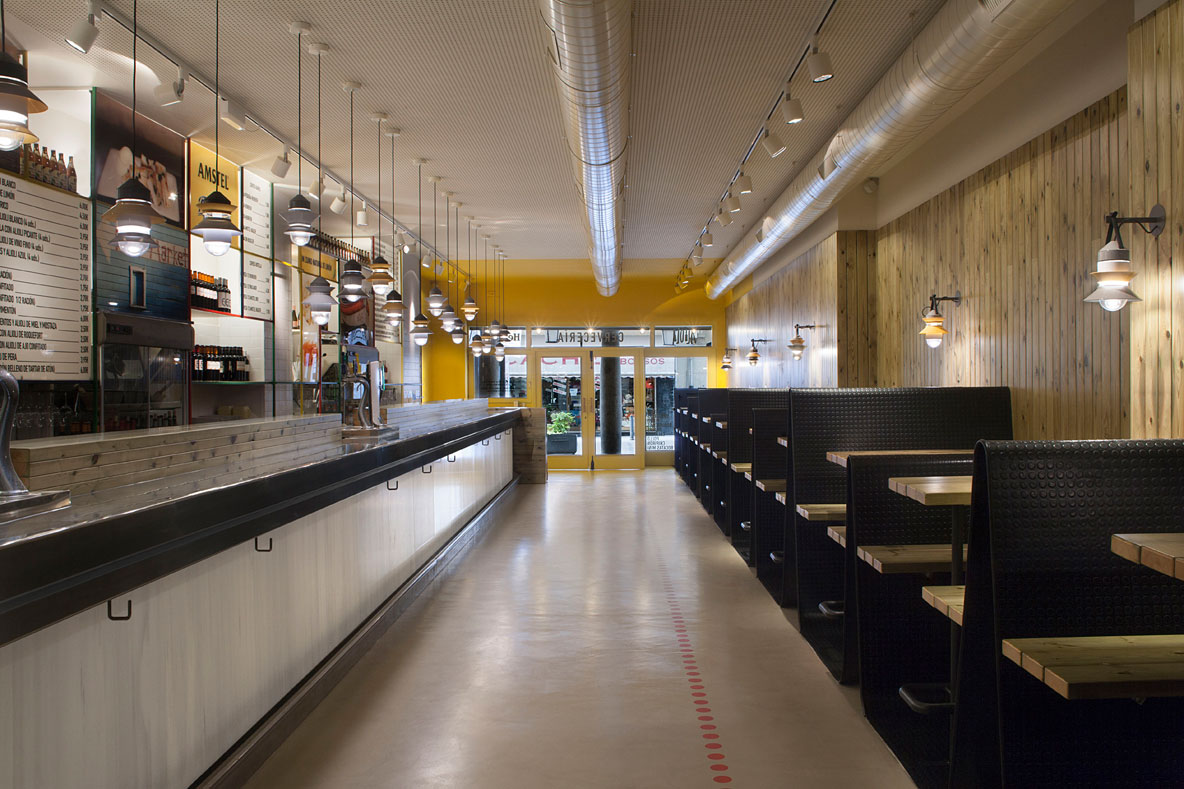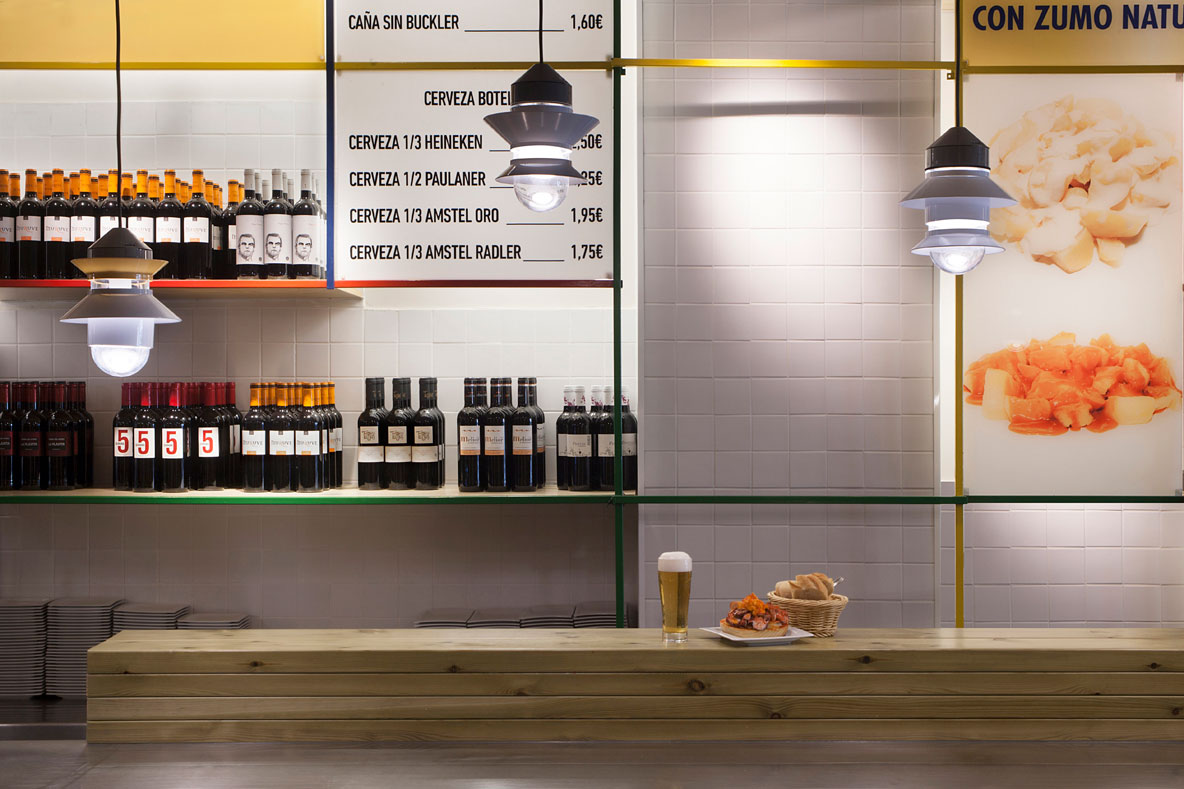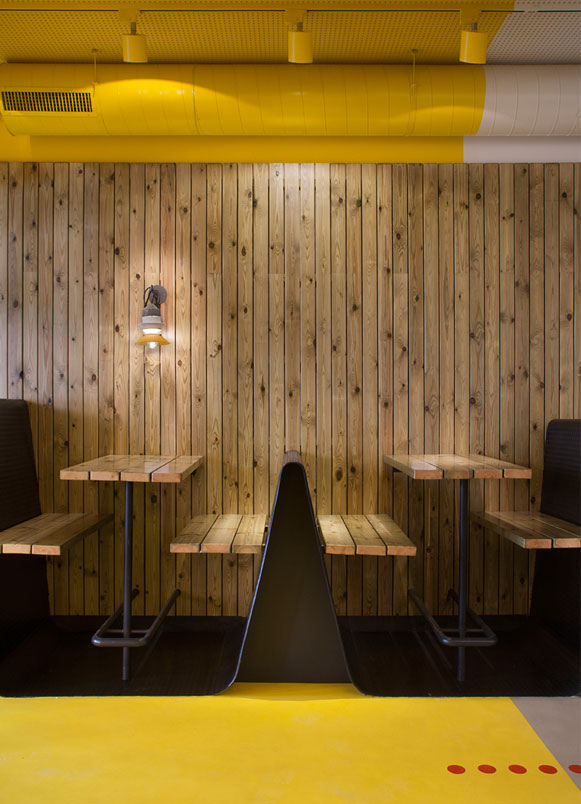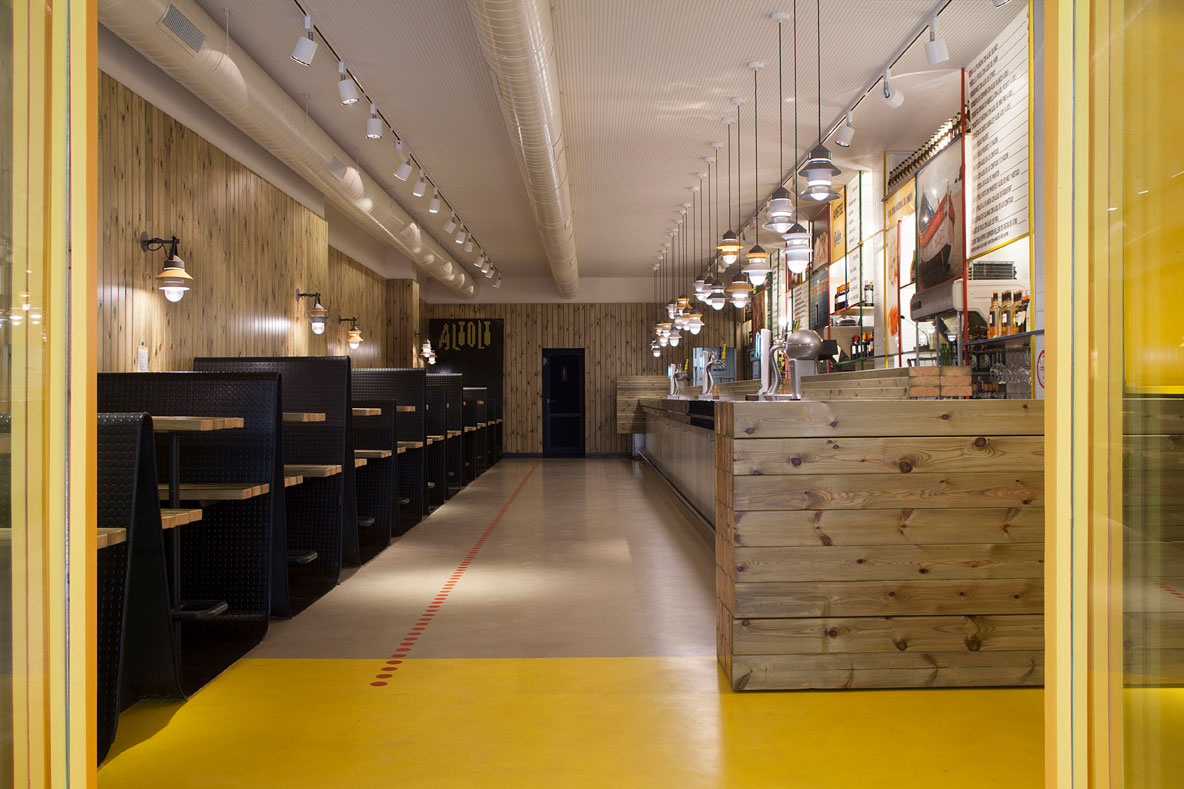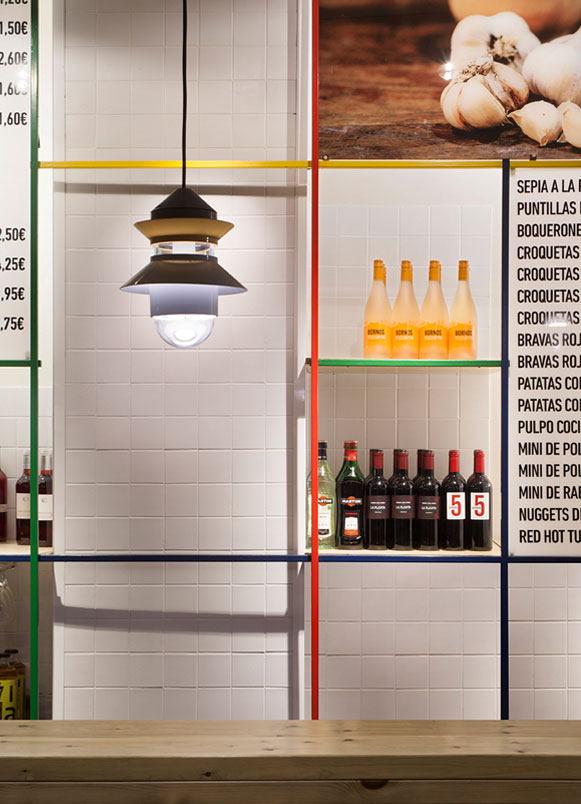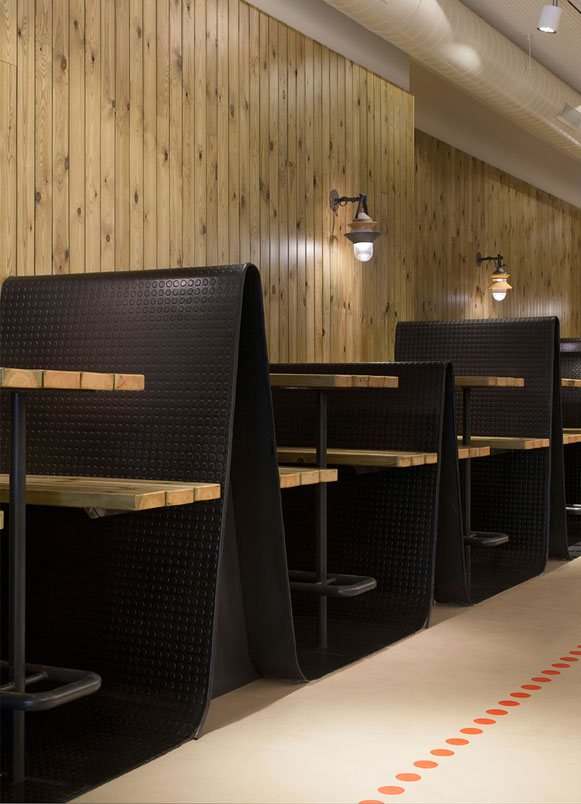 Restaurante Alioli
RESTAURANTS
Creative direction: Tarruella Trenchs
Responsible: Elsa Noms
Collaborators: Núria Calderón
Area:
Photographer: Meritxell Arjalaguer

The second commission of the Gonzalez brothers, after designing for them a Japanese restaurant named Wabisabi, has been to reinvent, on a skin level, a mythical 1970's brewery located in the center of Valladolid. By request of the clients, the existing distribution, the bar, the façade and the restrooms were kept.
As a starting point, the existing facade was painted in a yellow tone similar to the aioli dip as an artistic resource to enhance and give attractiveness to the small facade of the restaurant, located under the porches of Pasión Street. The color, which serves as a link among spaces, covers the access area in yellow. The continuous flooring, walls, ceiling, and the MEP installations, that make a division between the access and the rest of the premises, were all painted.
To keep the gastronomic values, we were also inspired by using elements related to the sea and fishing. A series of benches were lined with the typical black round studded rubber flooring by Pirelli, creating irregular silhouettes – at different heights – reminiscent of the octopus' tentacles, providing plasticity to this bold element designed for this space.
Between these wavy-shaped backrests, the benches and tables were placed. They are made of treated pine planks, as well as the wall where they lay against, bringing warmth to the shop and transporting the diner to a seaport ambience.