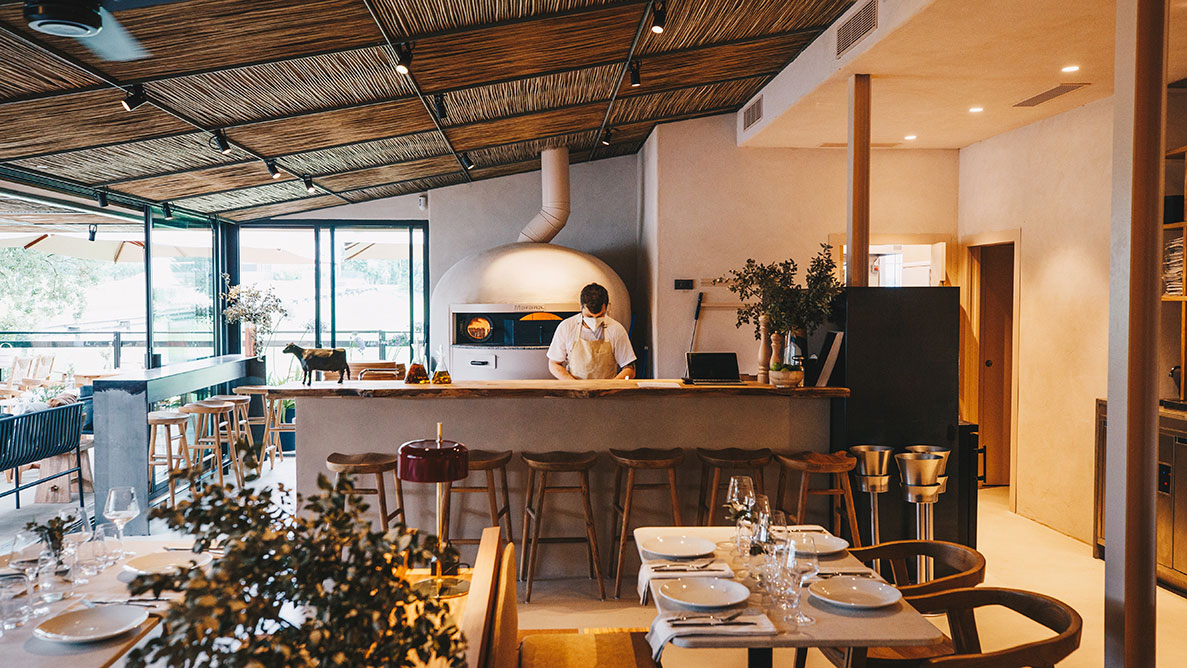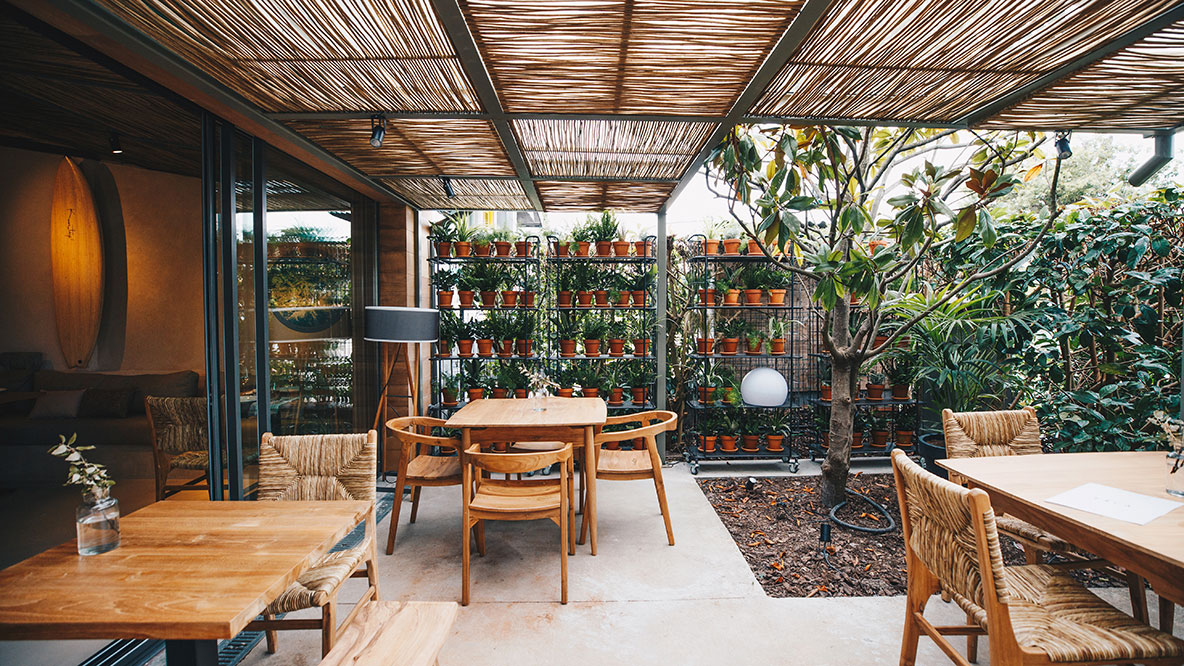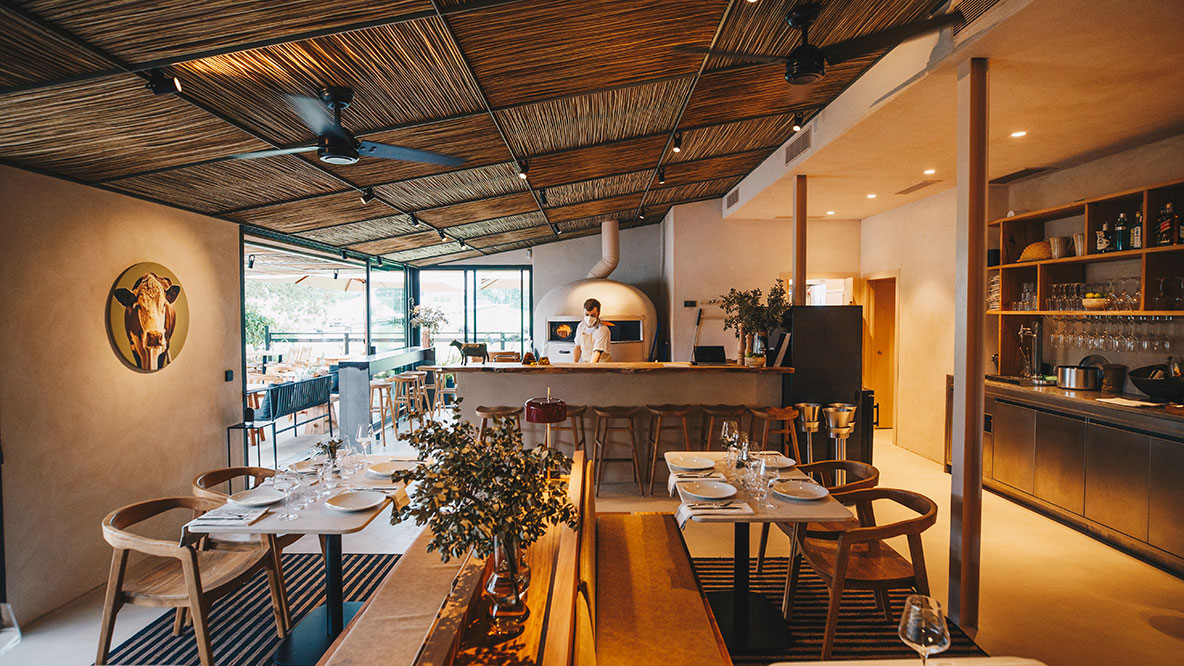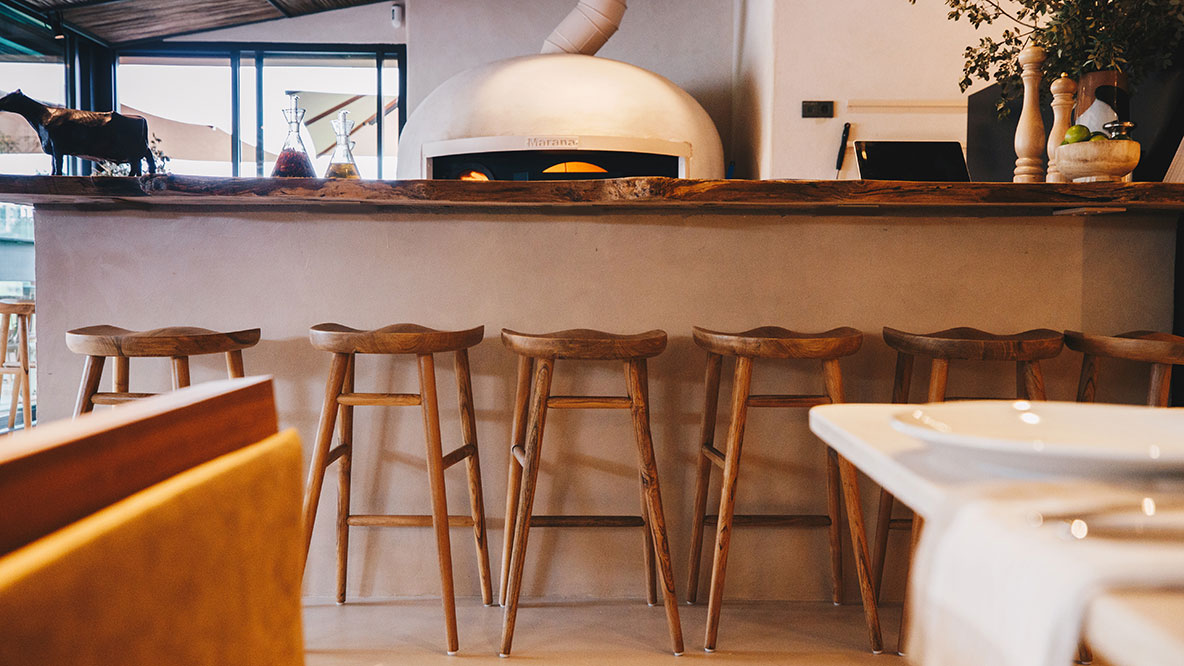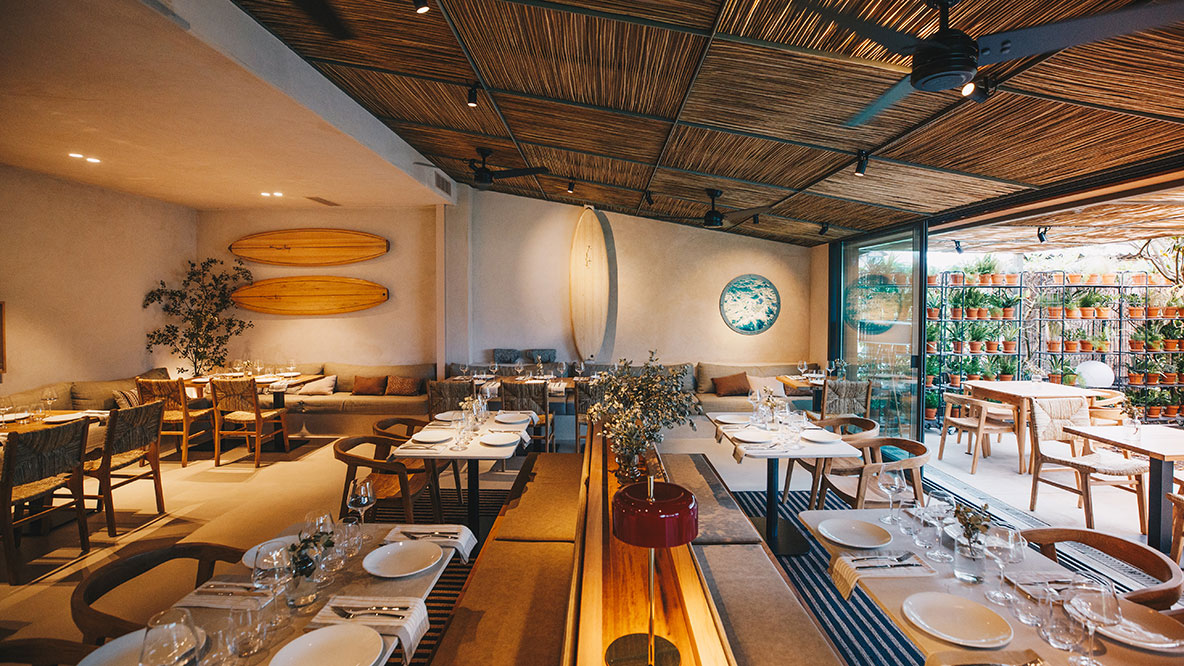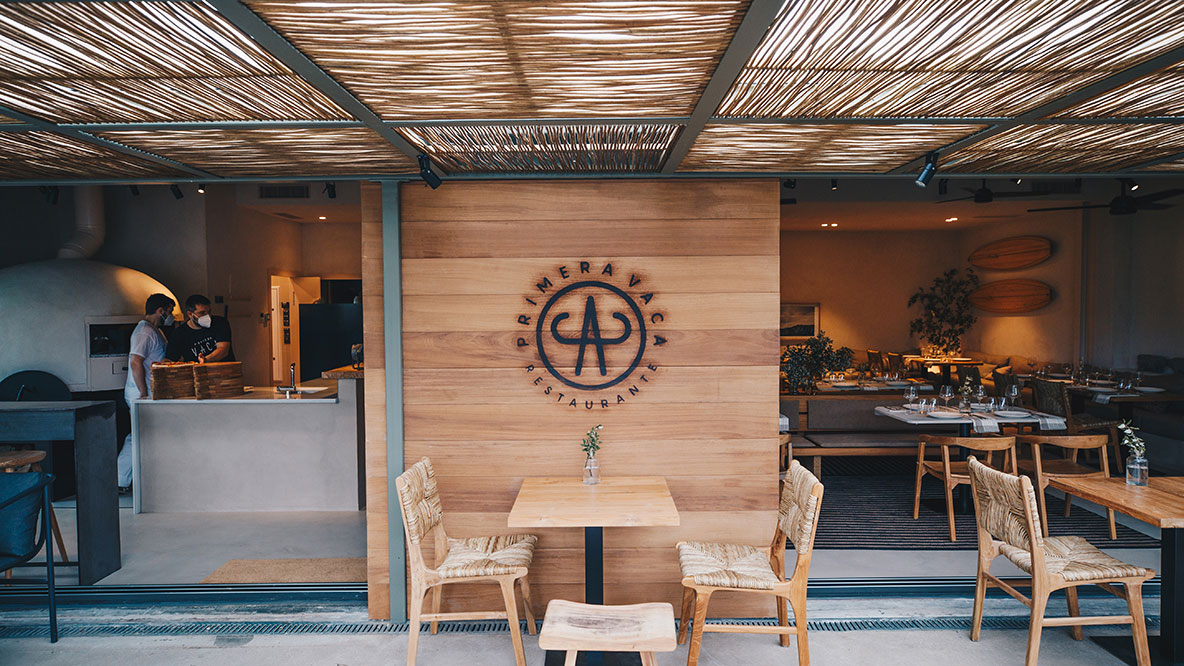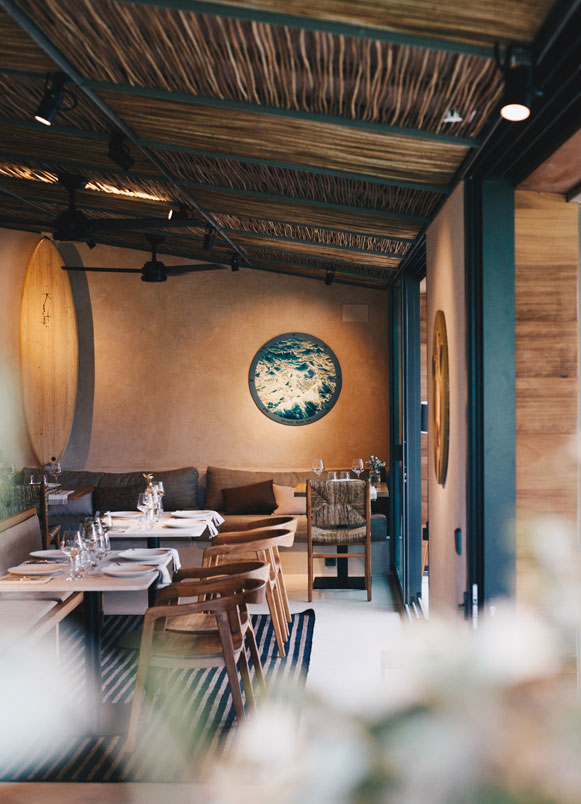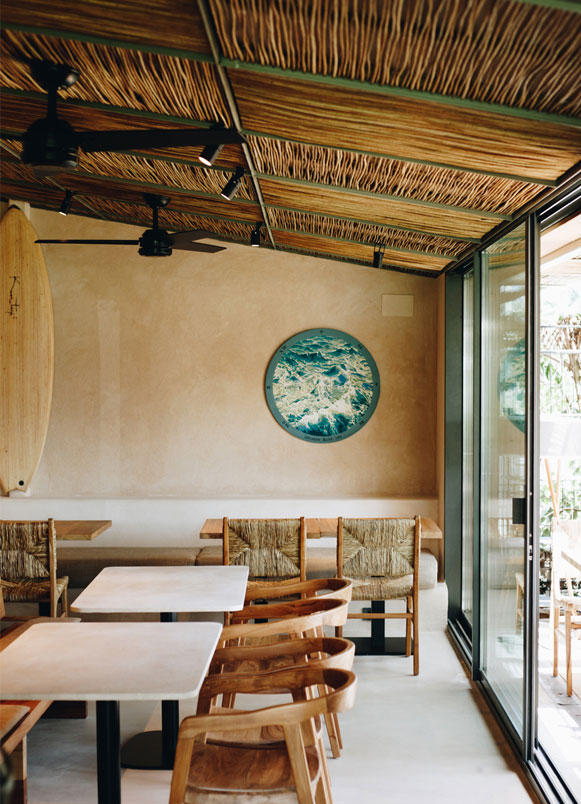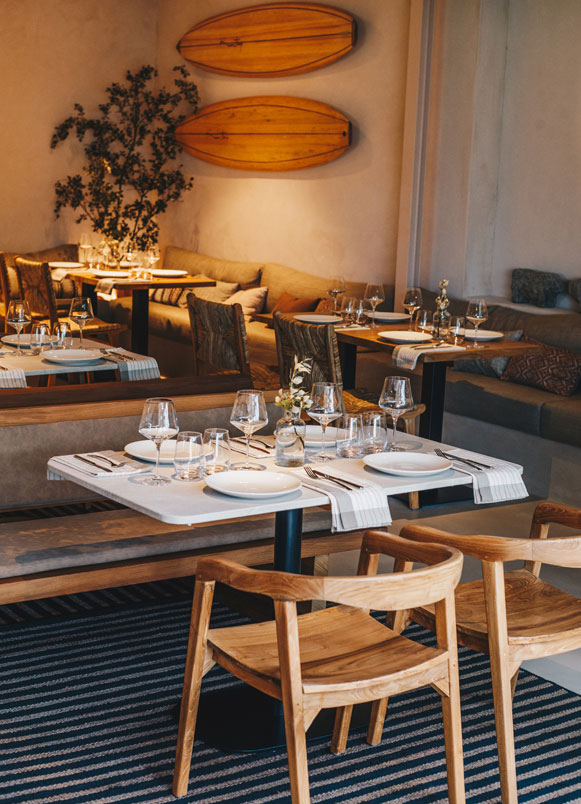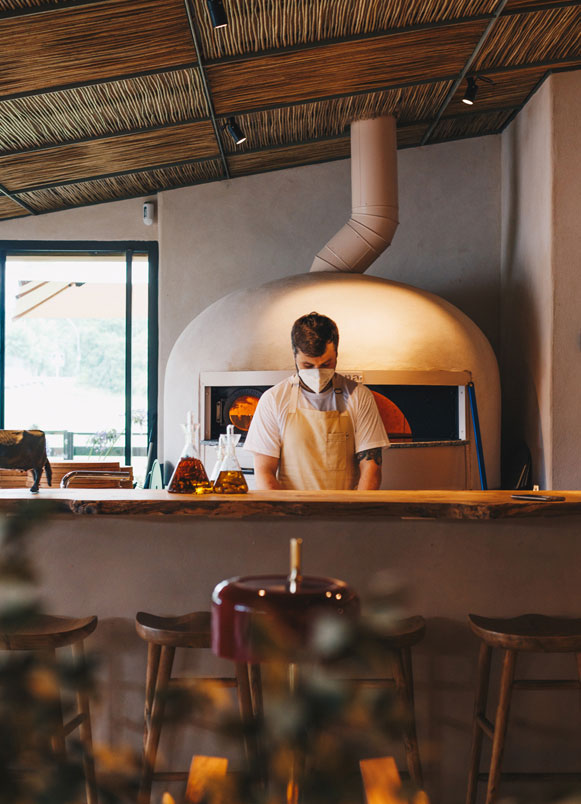 Primera Vaca
RESTAURANTS
Creative direction: Sandra Tarruella Interioristas
Responsible: Elsa Noms
Collaborators: Núria Martinez
Area: 188 m2
Customer: Grupo Riojano / Carlos Crespo Viadero
Photographer: Bruno San Sebastián - Thisisbrv

Sandra Tarruella Interioristas has designed the new restaurant for Carlos Crespo's Grupo Riojano in conjuction with chef Álex Ortiz.
La Primera Vaca is the new restaurant in Suesa, a quiet town with magnificent surroundings near Santander. It is a place filled with trails, green fields and cattle that converge with the presence of surfers, who visit this area to go surfing and enjoy the sea.
The original one-story house was maintained, where the facade was cladded with iroko wood slats.  A large pergola was designed on the entry terrace, generating a country atmosphere with a rustic ambience. The pergola made of natural cane, and manufactured by a company specializing in vegetable fibers using traditional techniques, serves as a shaded dining area during the summer.
This pergola structure penetrates the interior of the premises, minimizing the boundary between indoor and outdoor spaces.  The new large window frames facing the garden transform the interior space into an exterior garden with benches and chairs by Taller de las Indias furniture brand, and marble tables from nearby quarries.
This garden is filled with garden carts, which aside from giving privacy, they provide comfort to the space. Also, next to a large magnolia tree, a chillout area with sofas and lower tables for groups was designed.
Inside, the creative team – Sandra Tarruella, Elsa Noms and Nuria Martinez – designed the space with the bar located at the entrance of the premises, which include a large block of irregular and untreated oak wood – cut directly from the tree – that serves as the pizzas' showcooking counter.
The simplicity, naturalness and boldness in the use of materials give the space ambience filled with rural reminiscences. All the surfaces, walls and ceilings have been whitewashed in a sand color, combined with the matching cement floor that runs up the counter front of the bar.
Materials in light colors were also used in combination with linen and natural fabric cushions placed on a built-in bench with the same finish as the walls. Moroccan-inspired ethnic cushions in kilim-like terracotta tones dress this seating area.
Some Kun_tiqi balsa wood surfboards were hung vertically, as well as black and white photographs and paintings that represent the sea and the countryside that convey the tranquility and essence of the area, and that serve as iconic elements of La Primera Vaca.