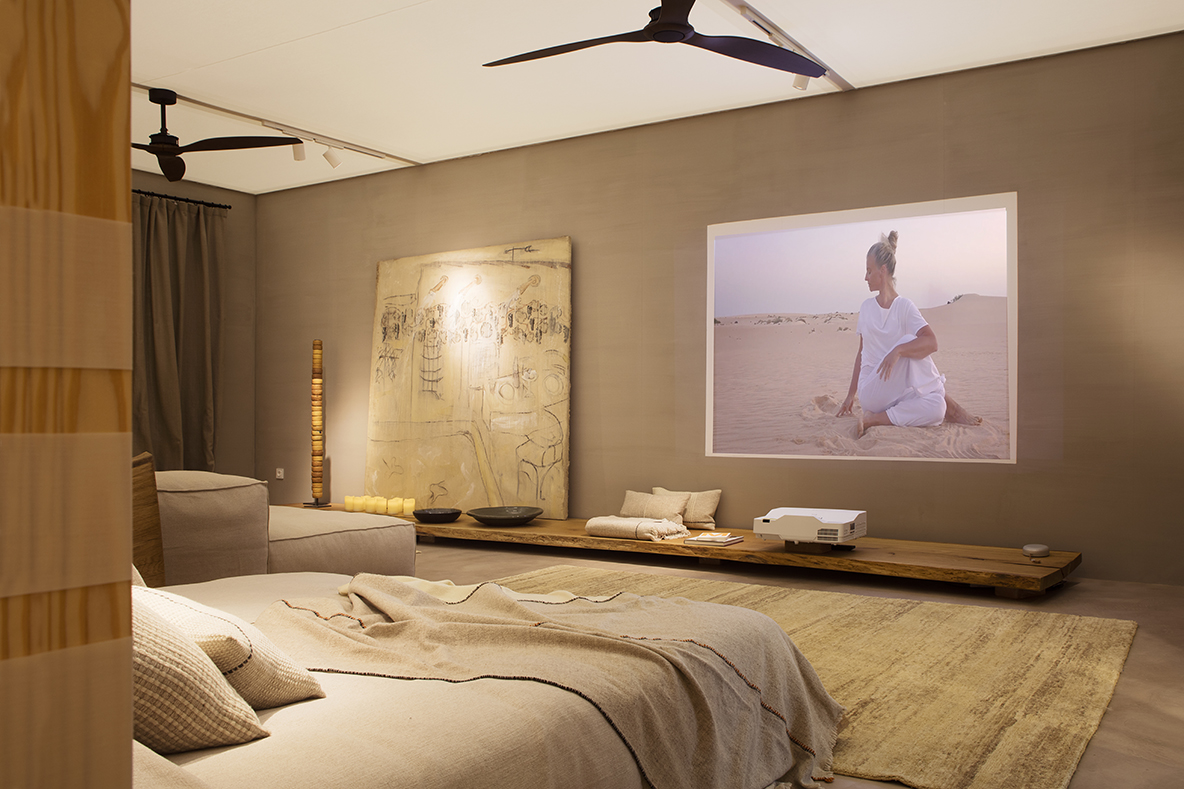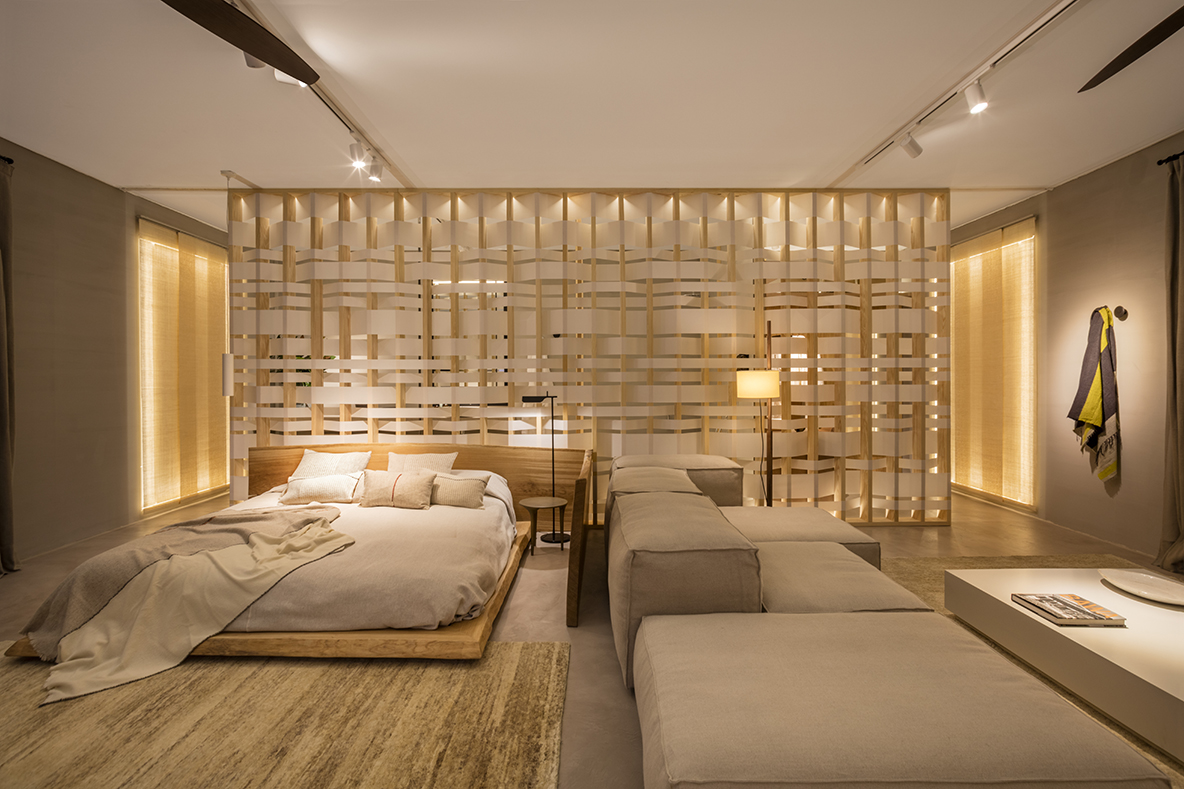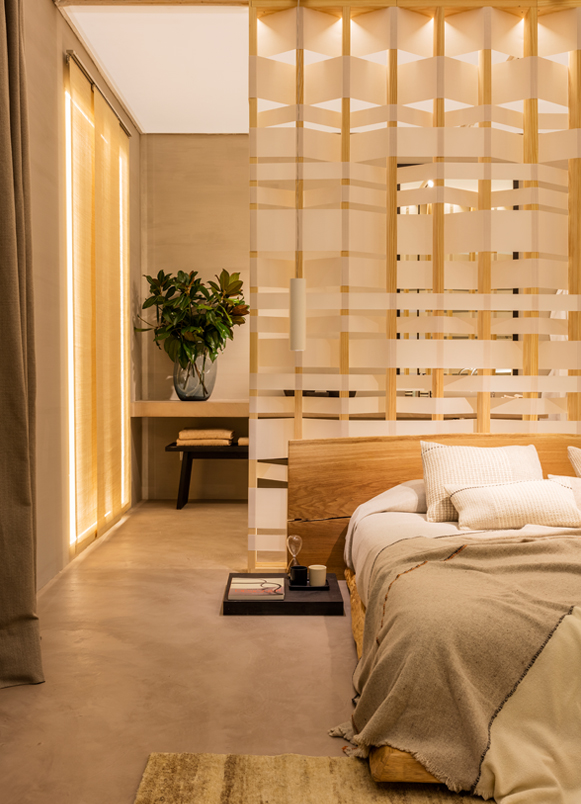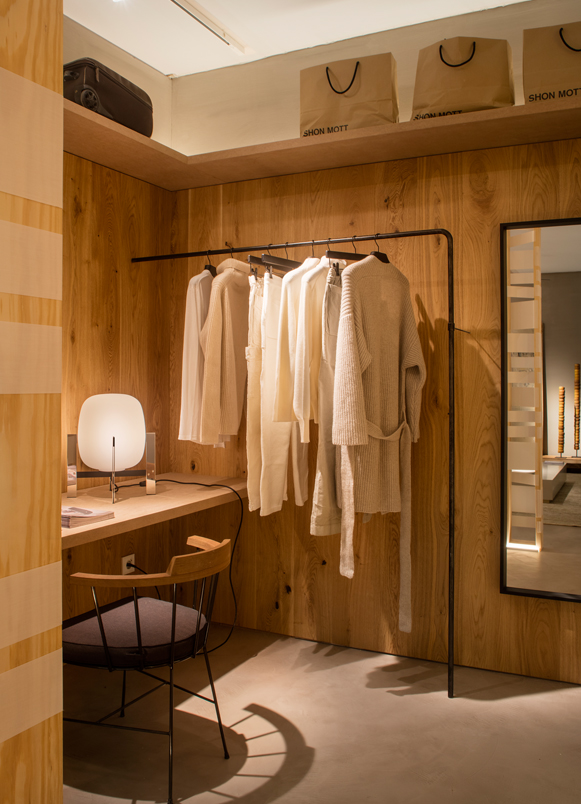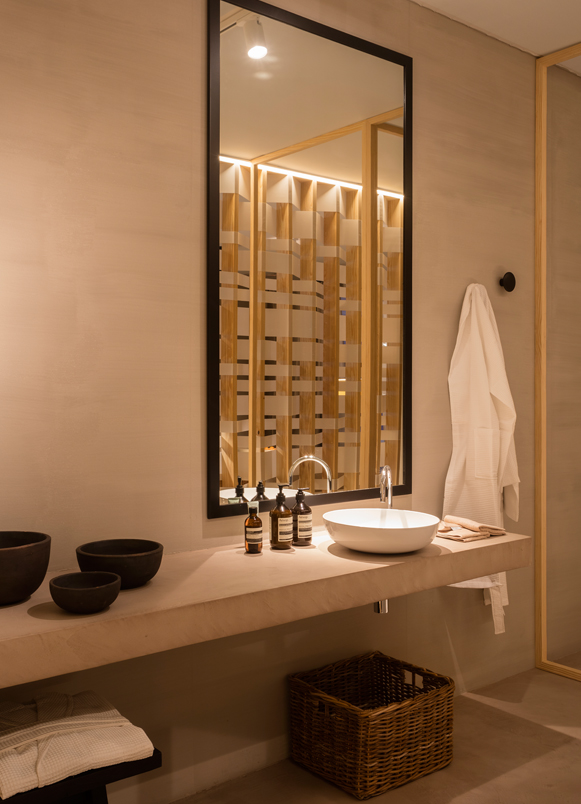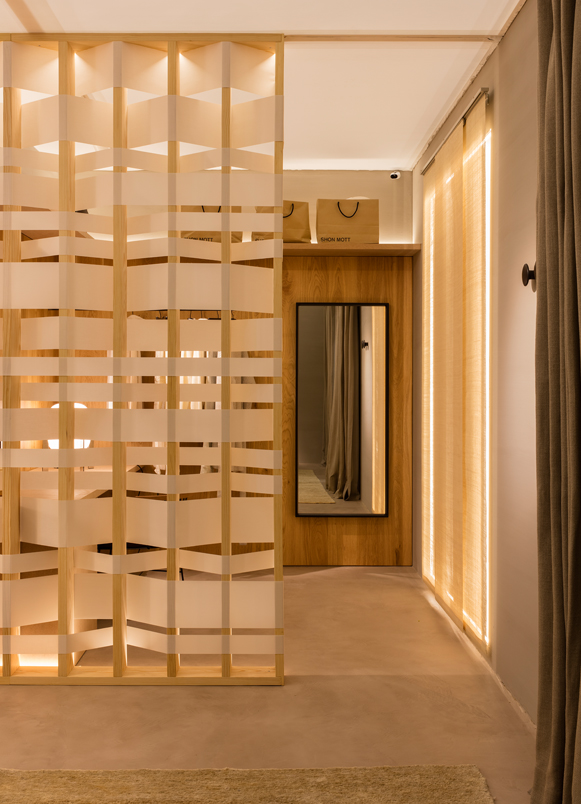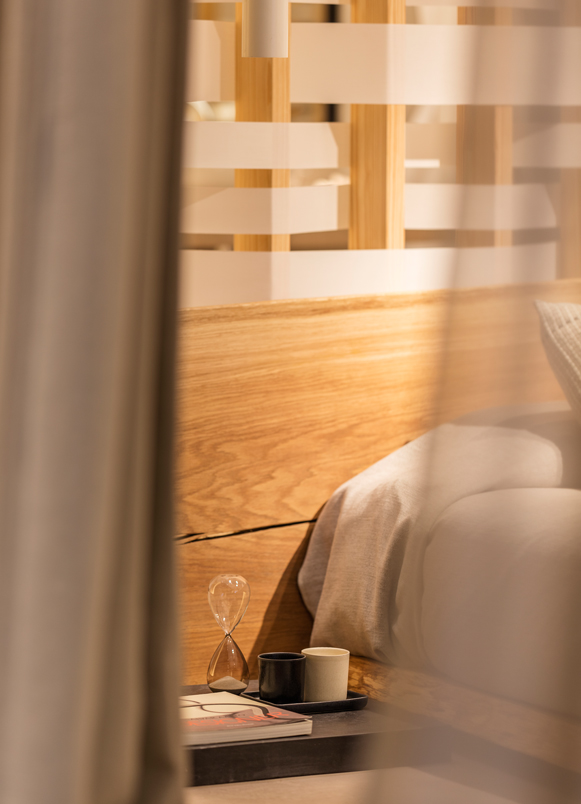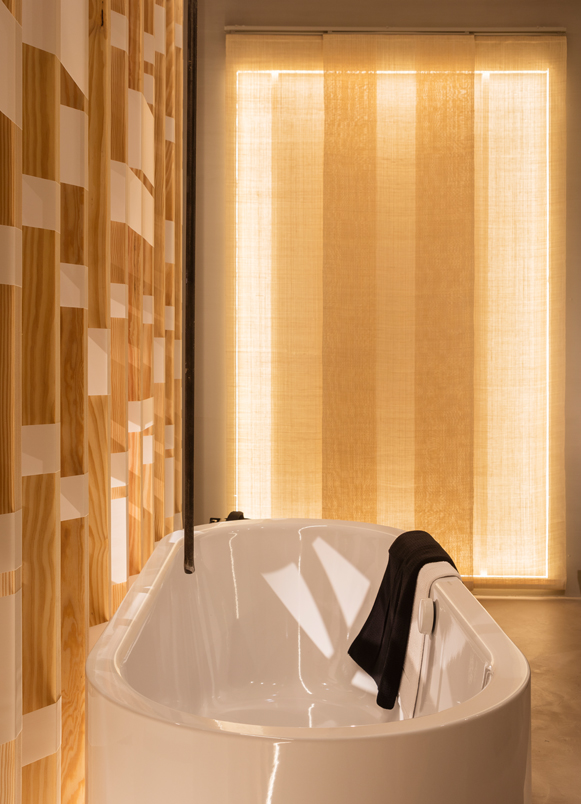 Interihotel
OTHERS
Creative direction: Tarruella Trenchs
Responsible: Anna Torndelacreu
Collaborators: Blanca Comín
Area: 64 m2
Customer: Cenfim
Photographer: Meritxell Arjalaguer

For the Interihotel hospitality fair, Cenfim proposes us to design a space focused on a Zen Traveler, a character who lives in a constantly connected global world but who needs to interrupt the technological rhythm through a digital detox.
We have developed the Zen Traveler Concept Room in order to show an experience where it is possible to awaken the five senses using the most innovative technology and the use of traditional materials that refer to the authentic and original character. A room that evokes true luxury and not aspirational since it is characterized by its simplicity, the quality of the elements and the harmony generated by the composition and proportion of these.
We wanted to enhance the spaciousness of the space through a division that allows glimpses of the dressing room and bathroom. A lattice composed of vertical structures in solid melis pine wood and intertwining fabrics, thus leaving the bedroom and living room in the foreground where the user can practice meditation or yoga.