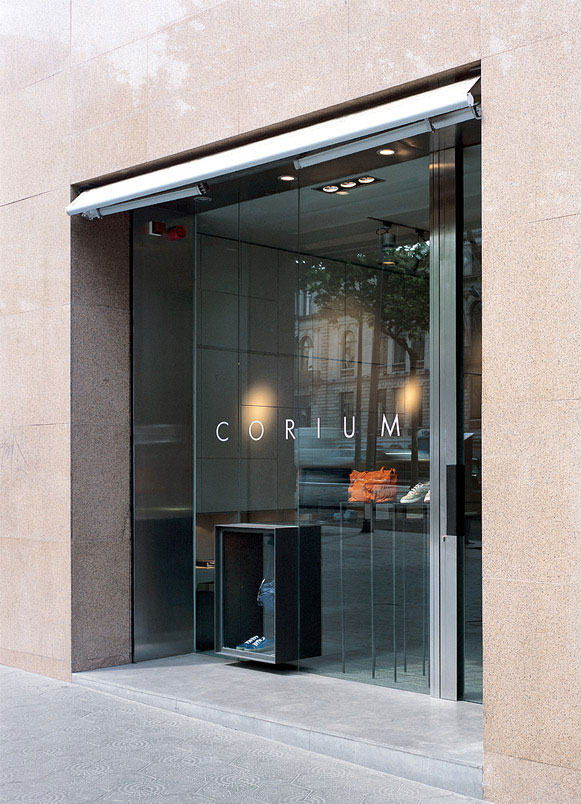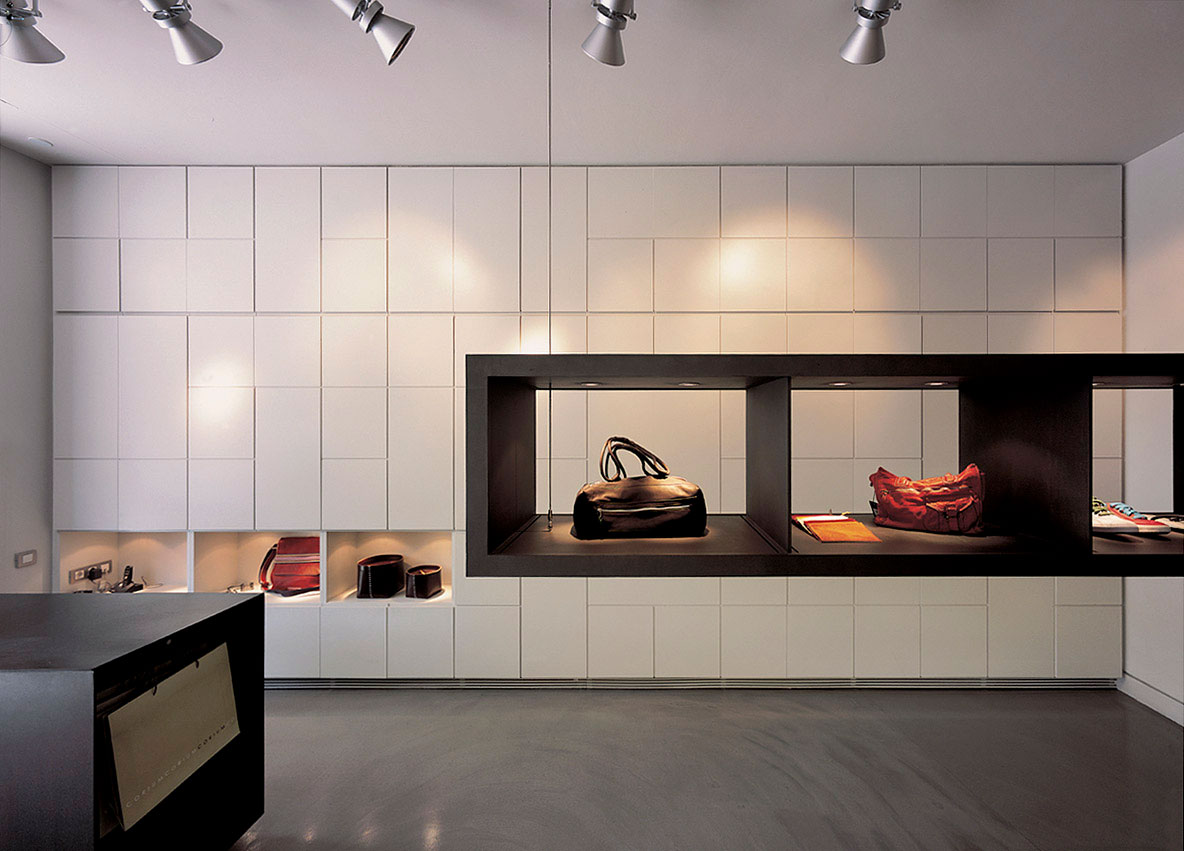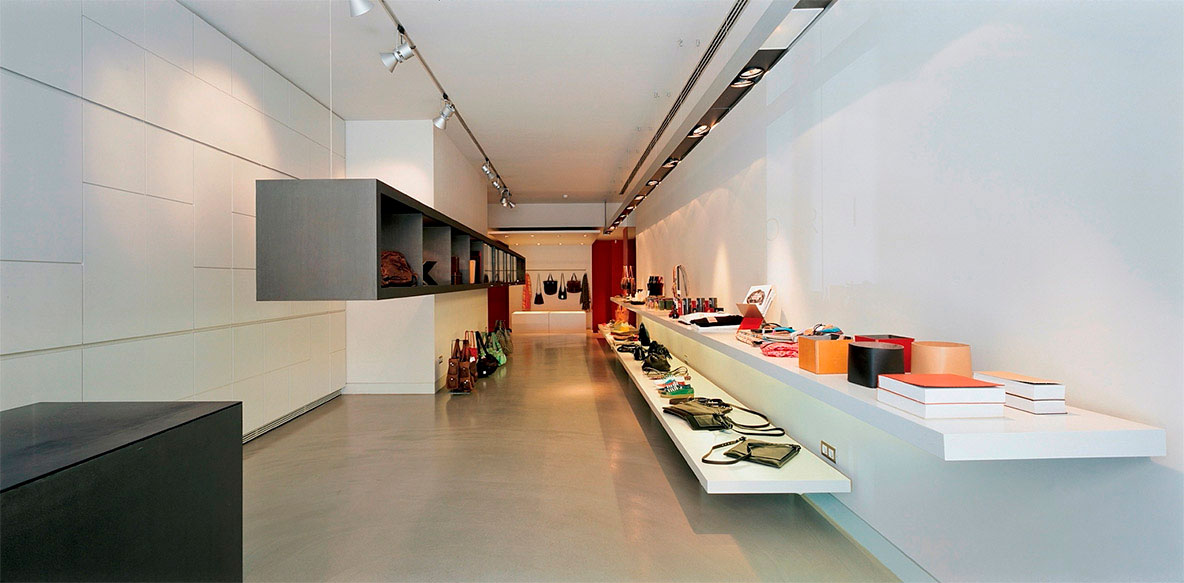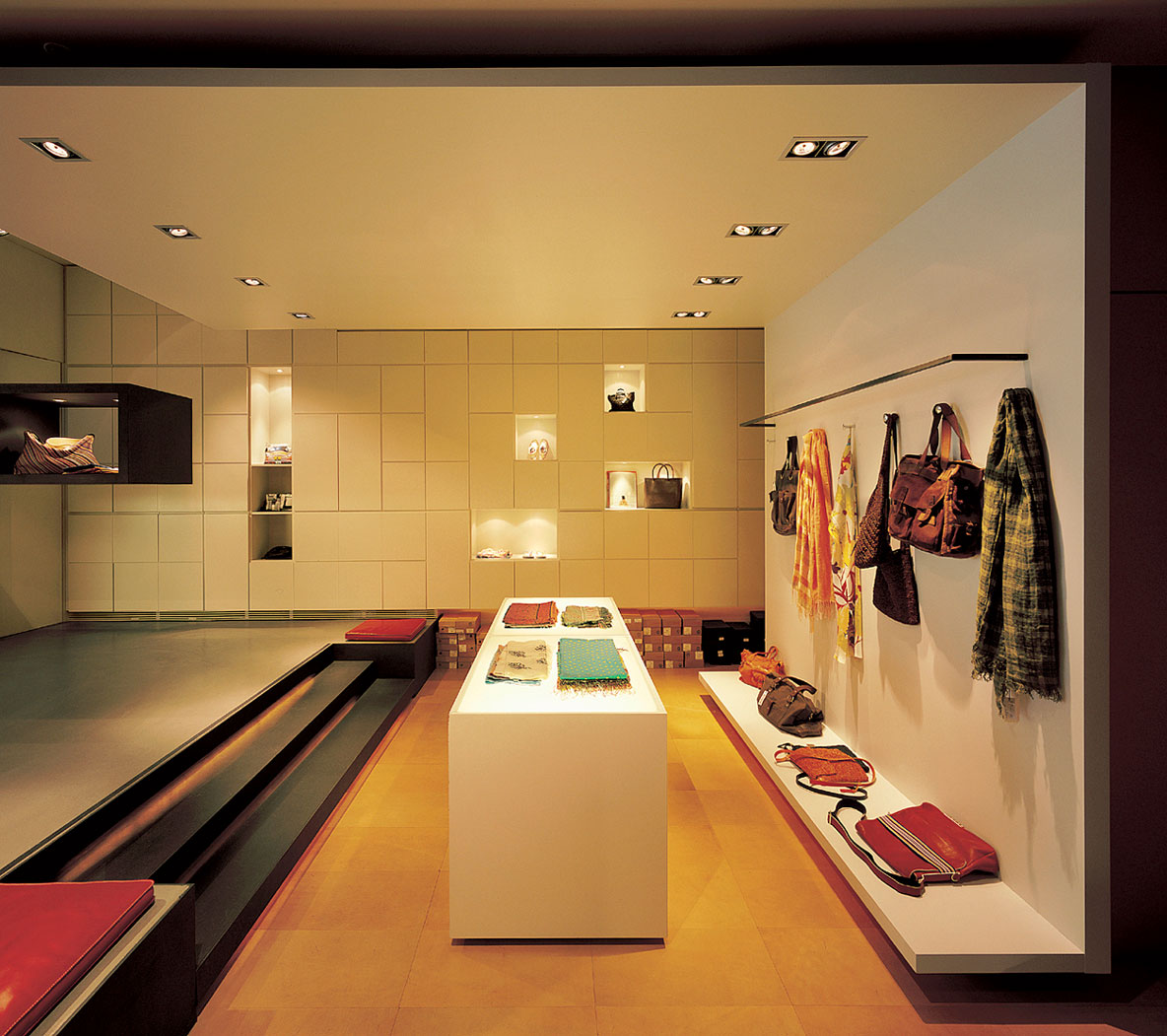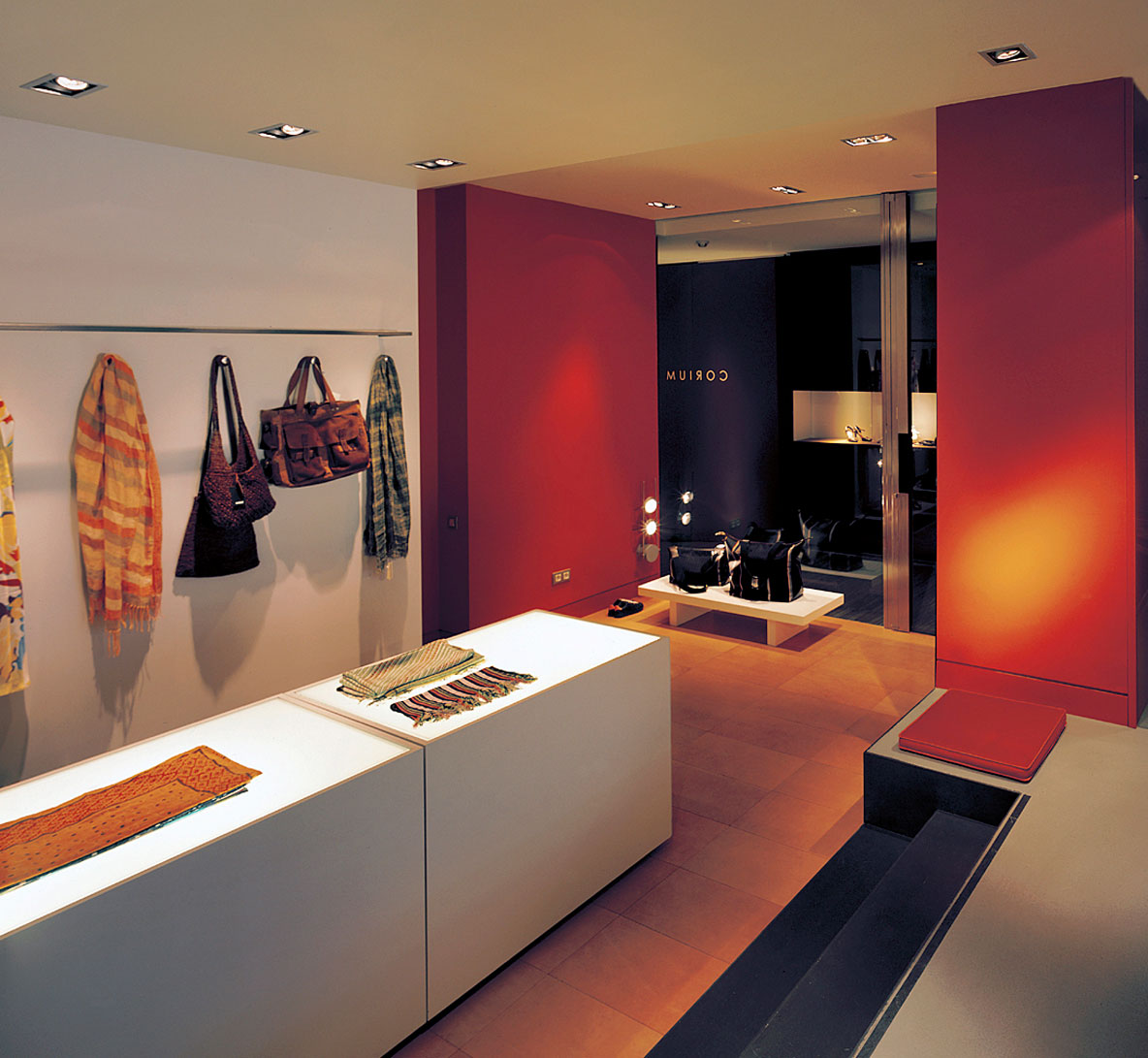 Corium
STORES
Creative direction: Tarruella - López
Responsible: Ricard Trenchs
Collaborators: Margarita Ferrer
Area: 99 m2
Customer: Blupel SA
Photographer: Alejo Bagué

The gift shop has its premises in a long and narrow space that communicates the Paseo de Gracia with the new Hotel Omm's hall.
The Project sets up from the idea of catching the attention of the costumers in the street and inviting them to enter the shop and getting into the hotel. This action is achieved trough to long volumes of varnished steel that float within the space and follow the client through the whole way around the shop.
A big wardrobe of white lacquered wood covers one of the two longitudinal walls. It draws a texture with the different sizes of the doors, combining full and empty gaps where to store or expose the products. At the same time, it is a perfect backdrop for the two steel volumes.
The coatings and the continuous flooring emphasizes the wideness of the space and the furnishing or the lighting trace lines to a vanishing point which power the perspective of the shop looked from the window.