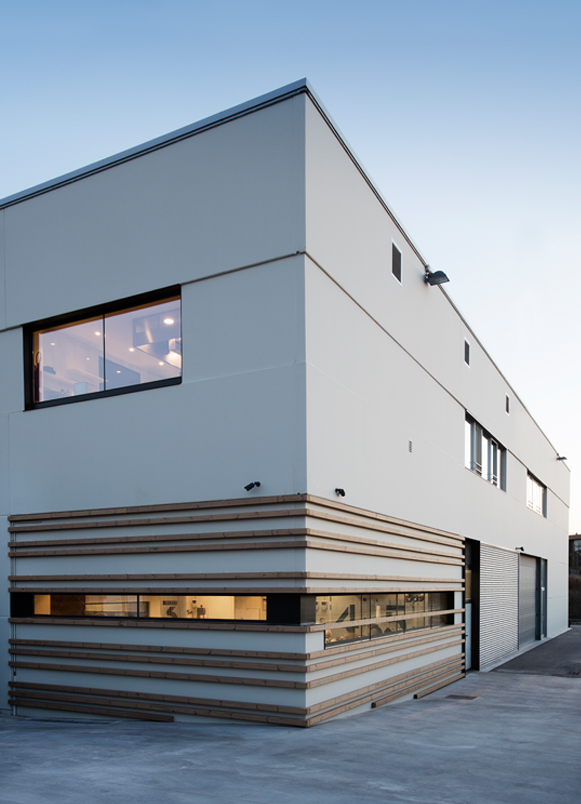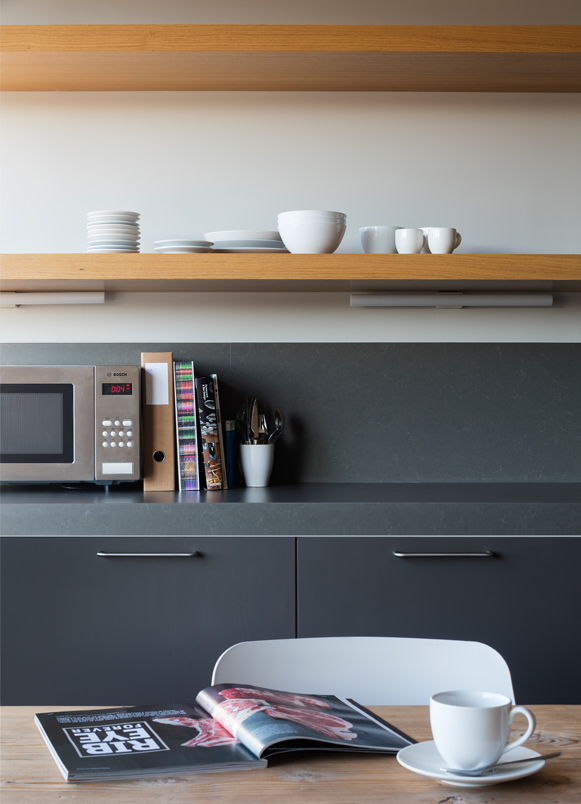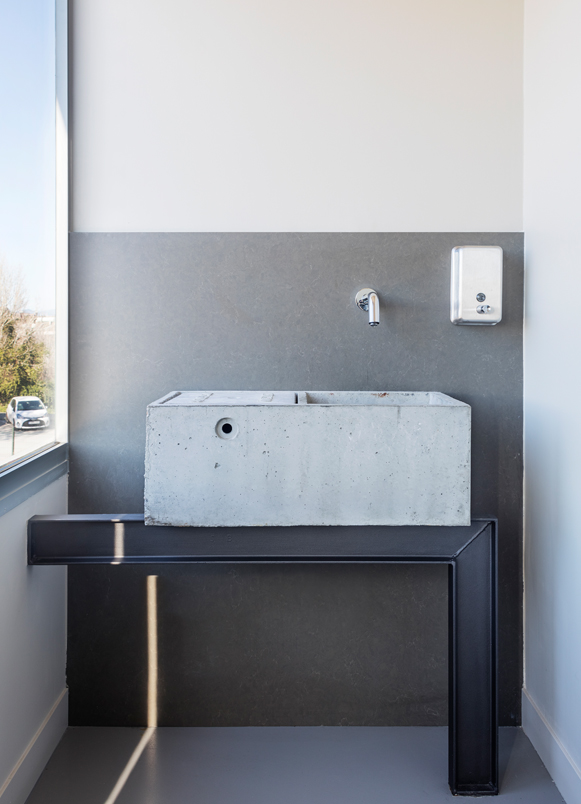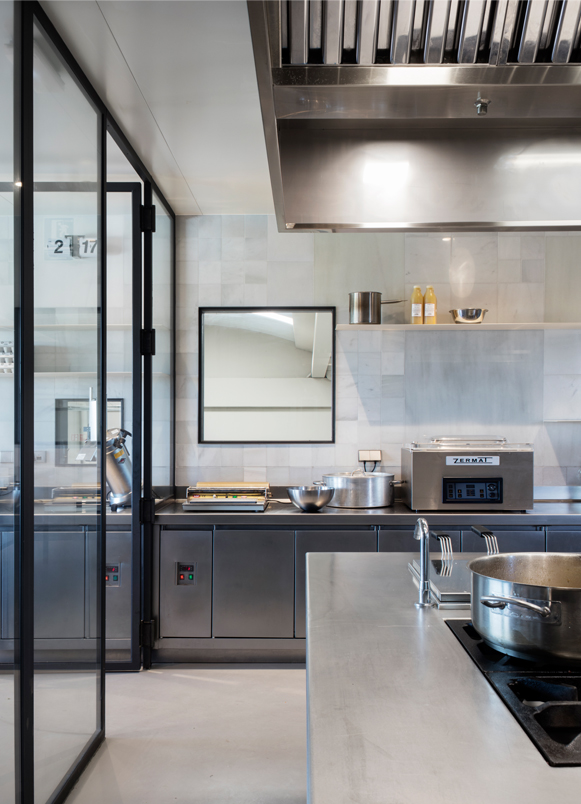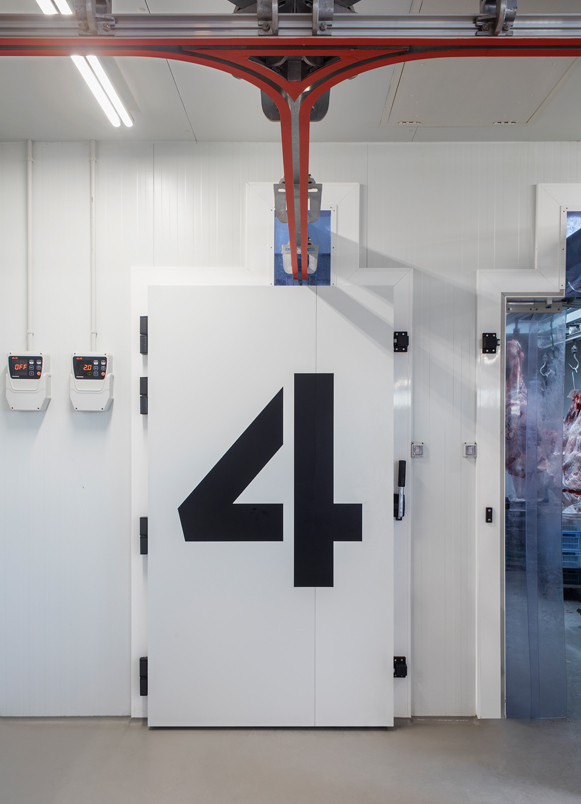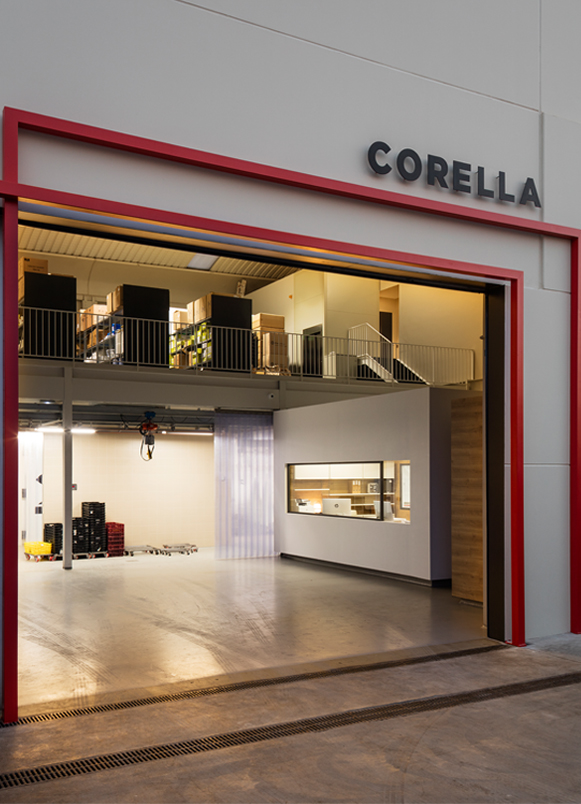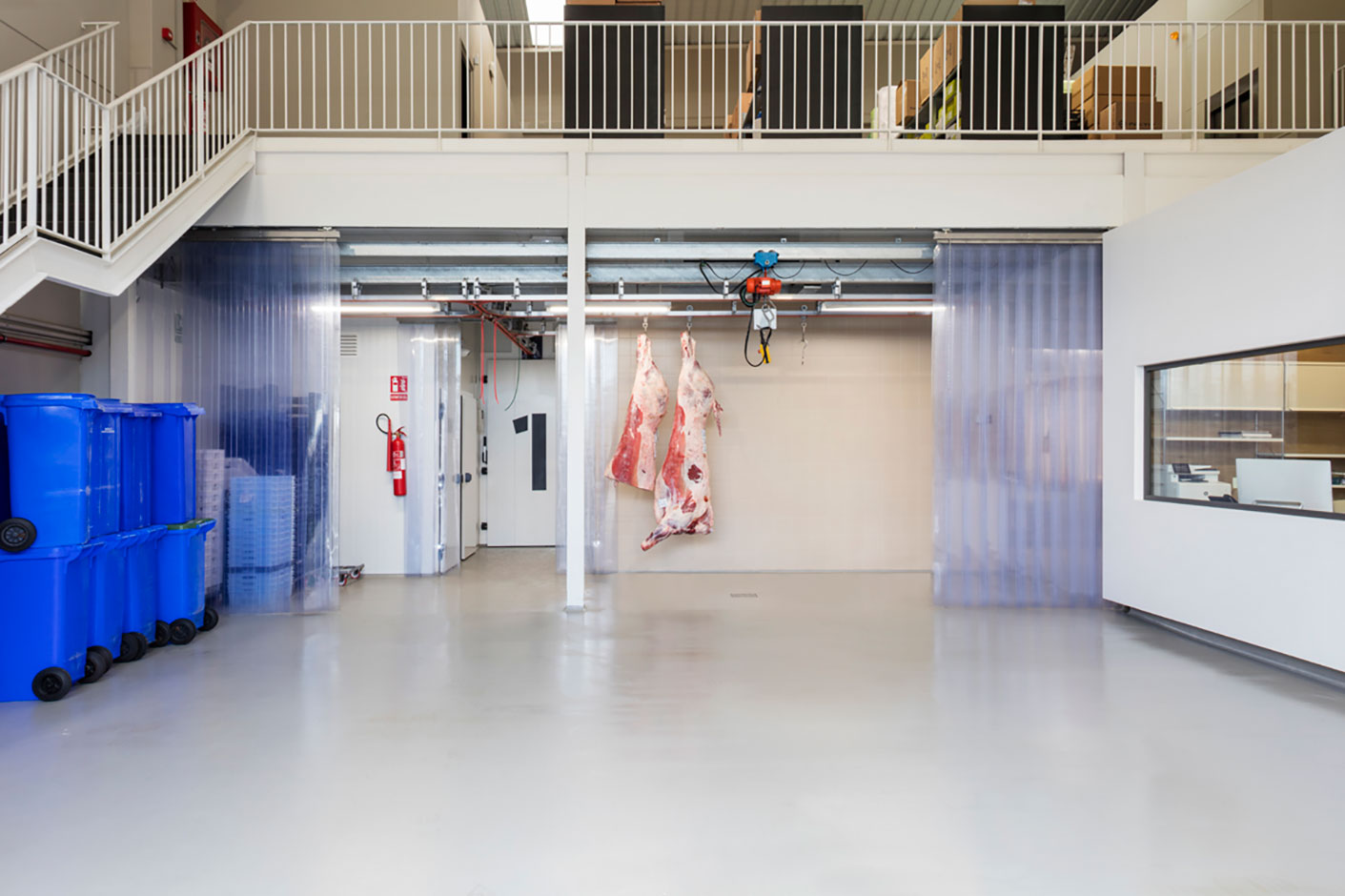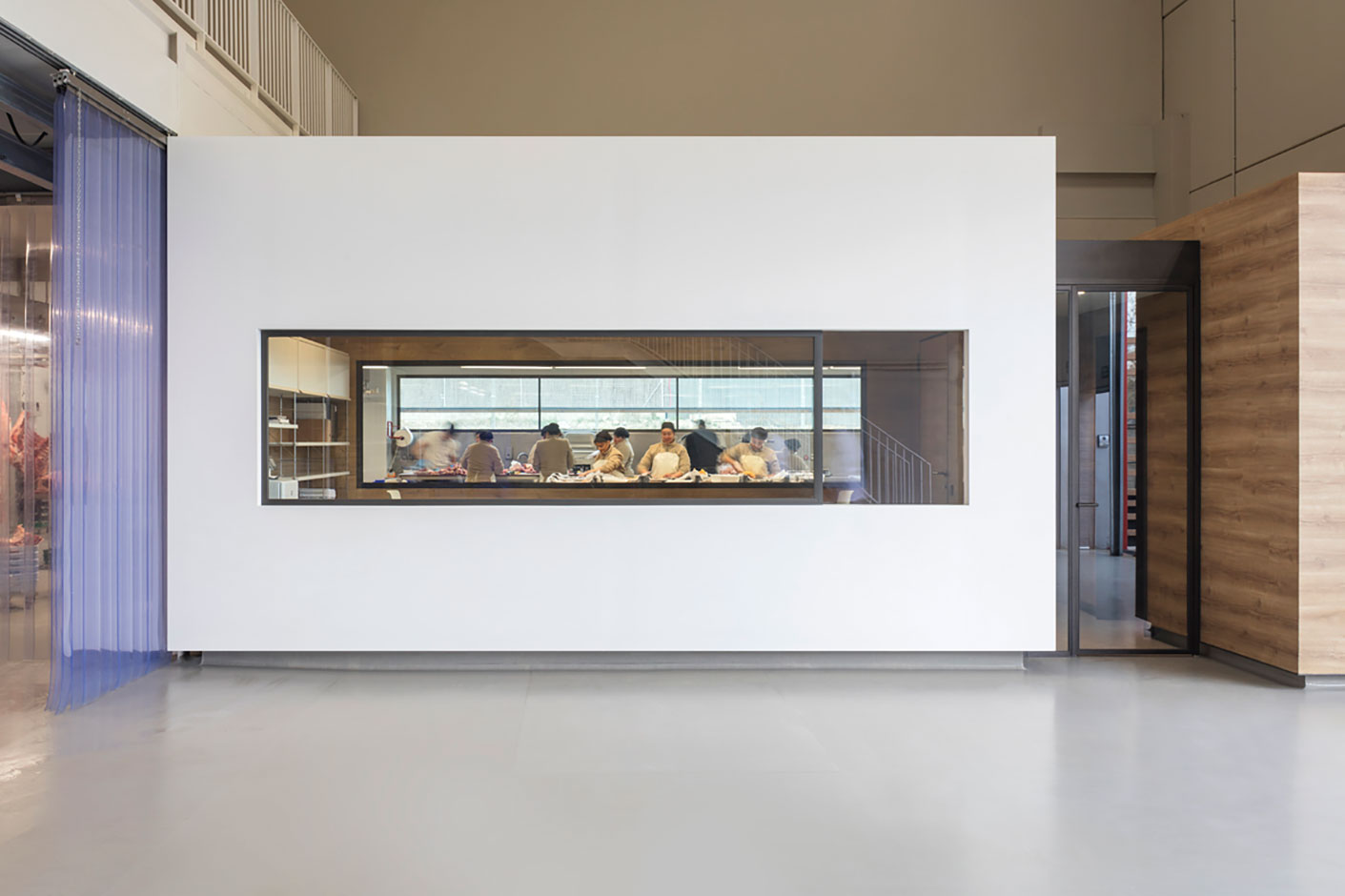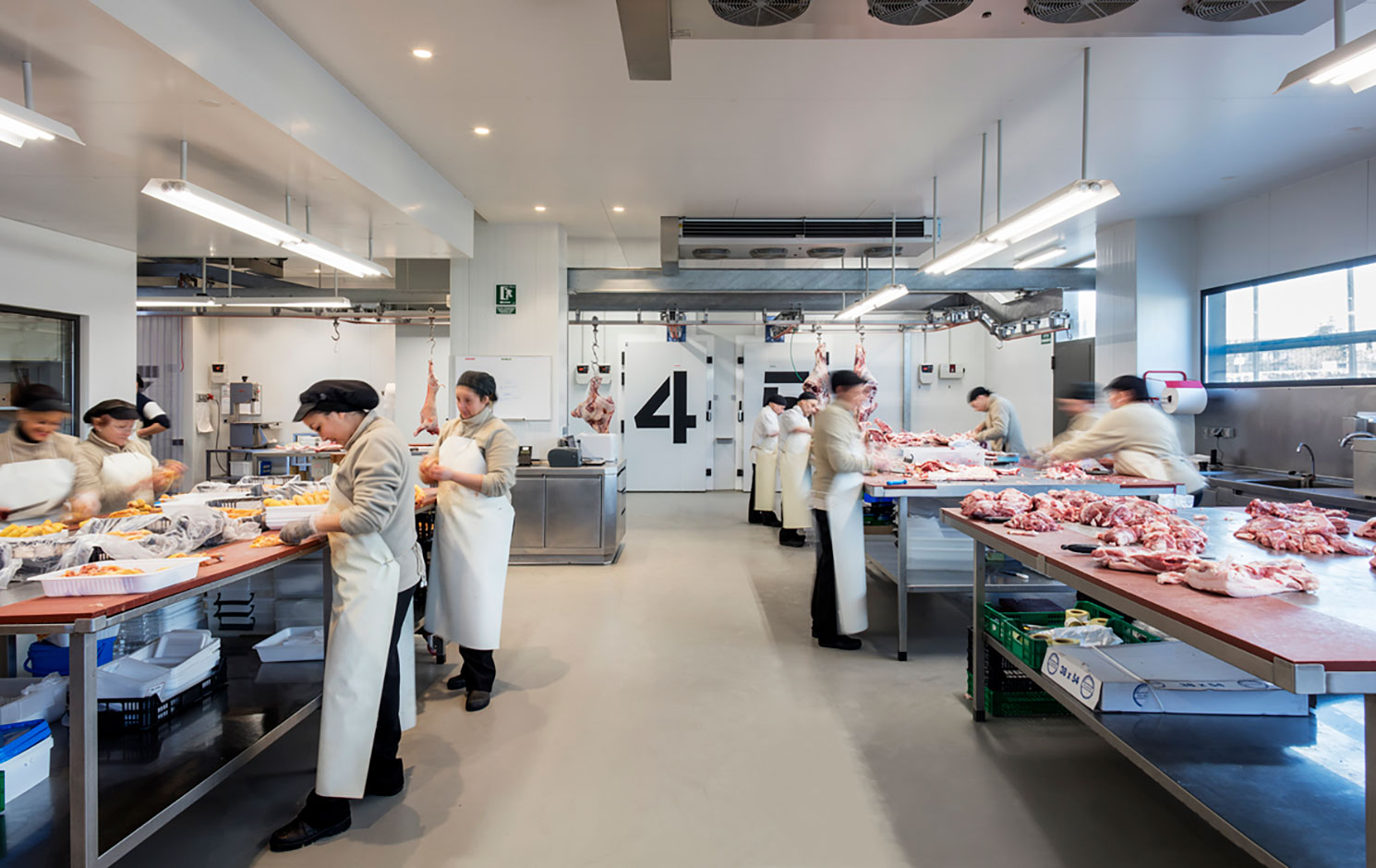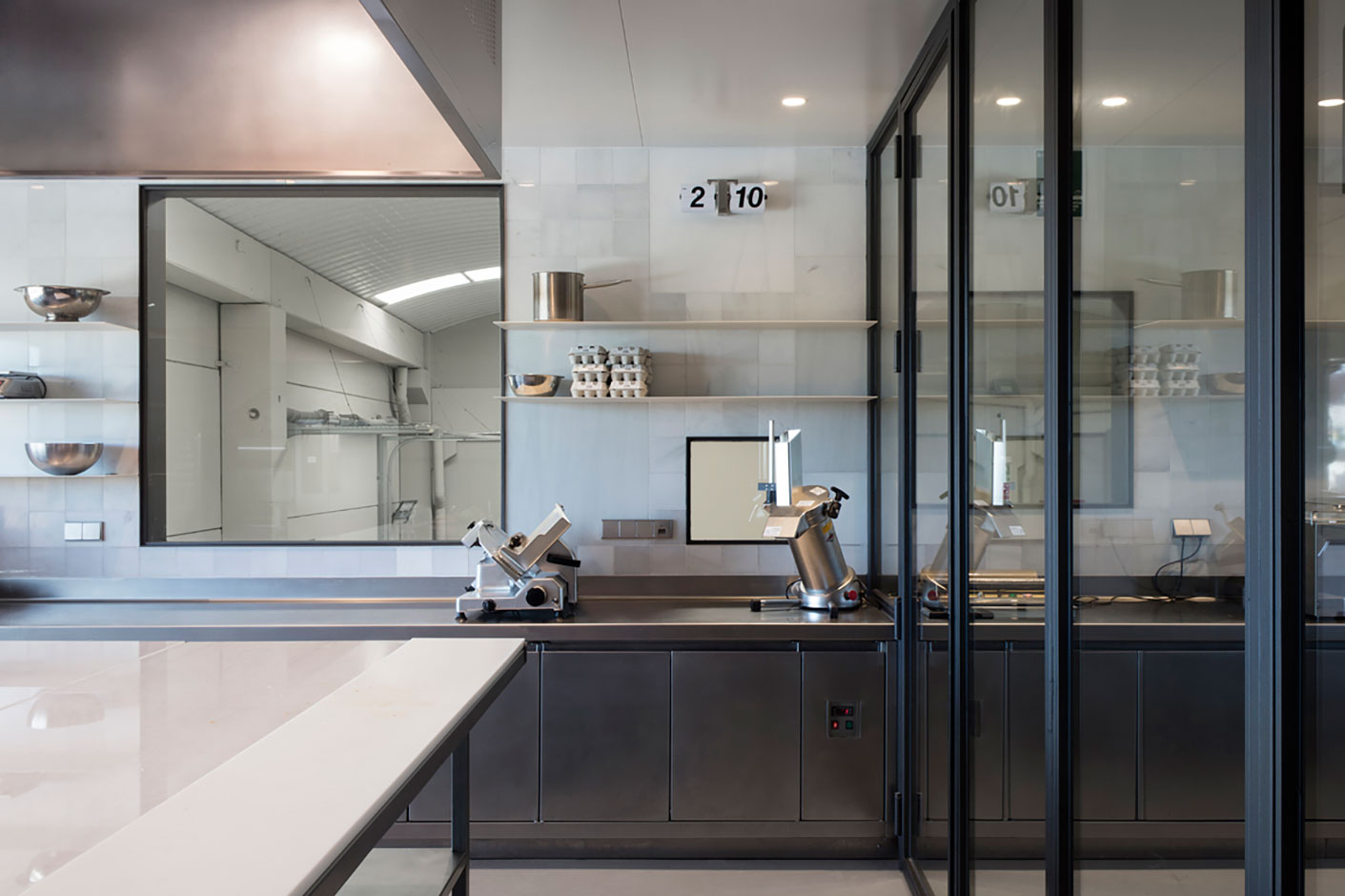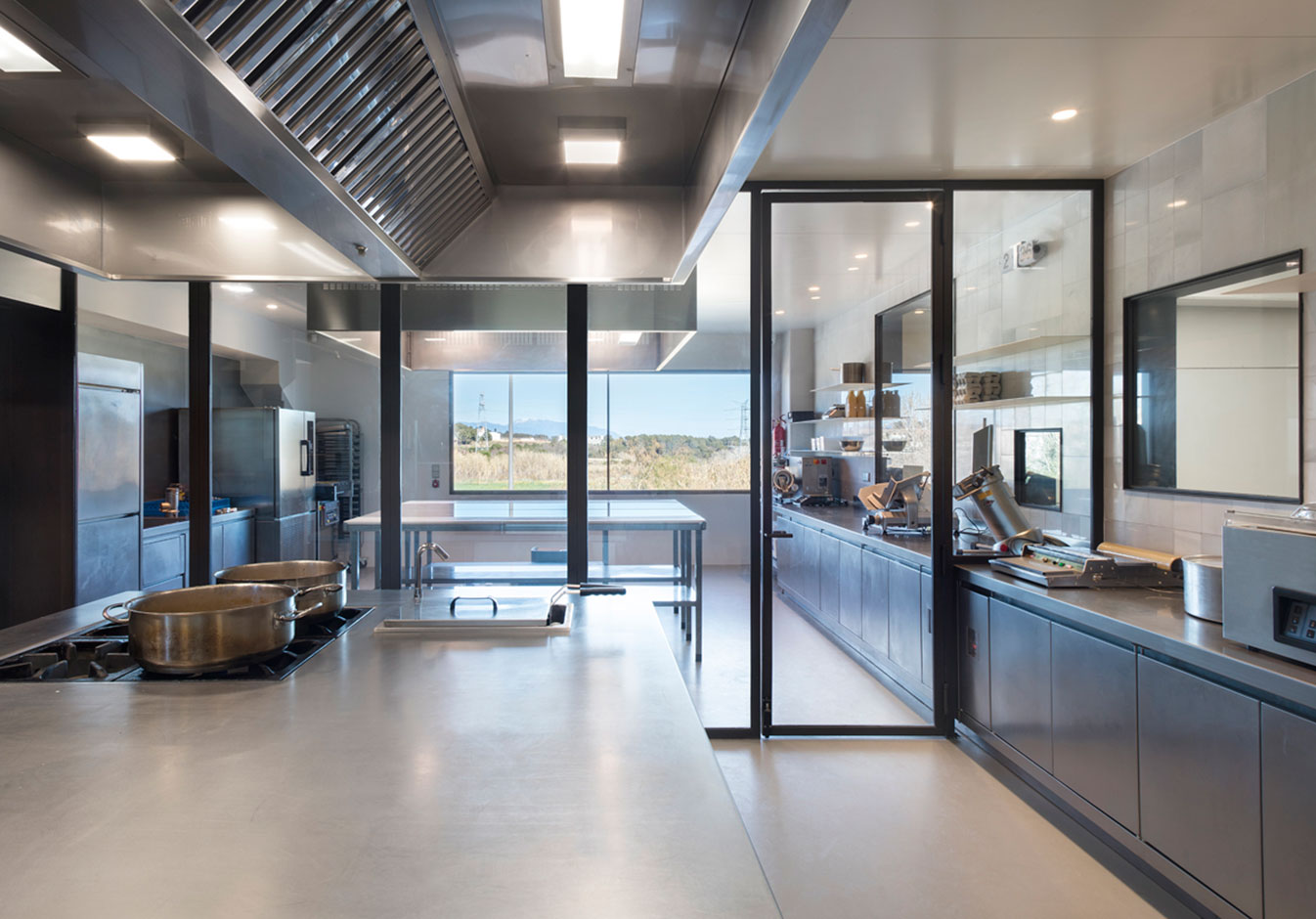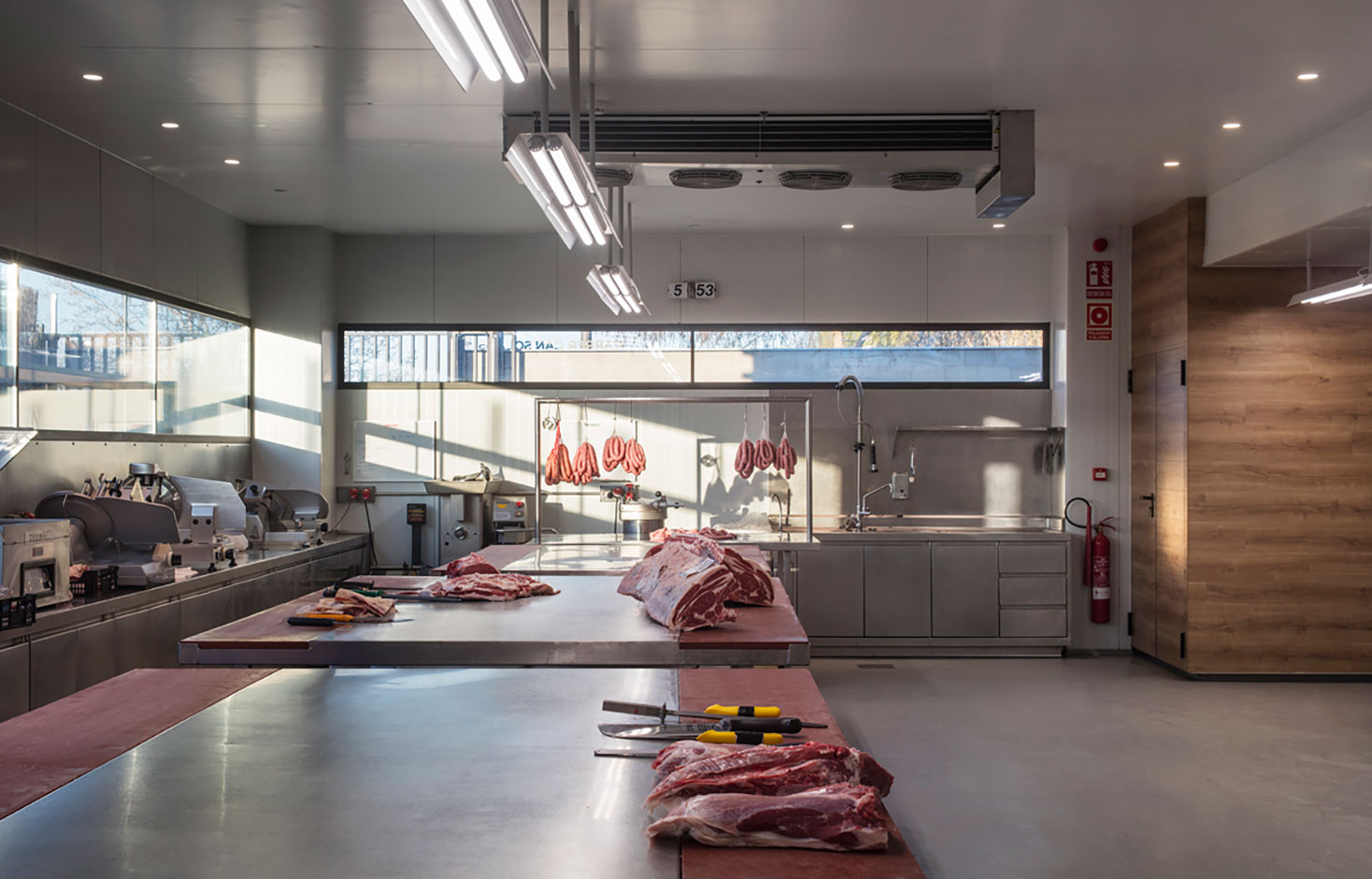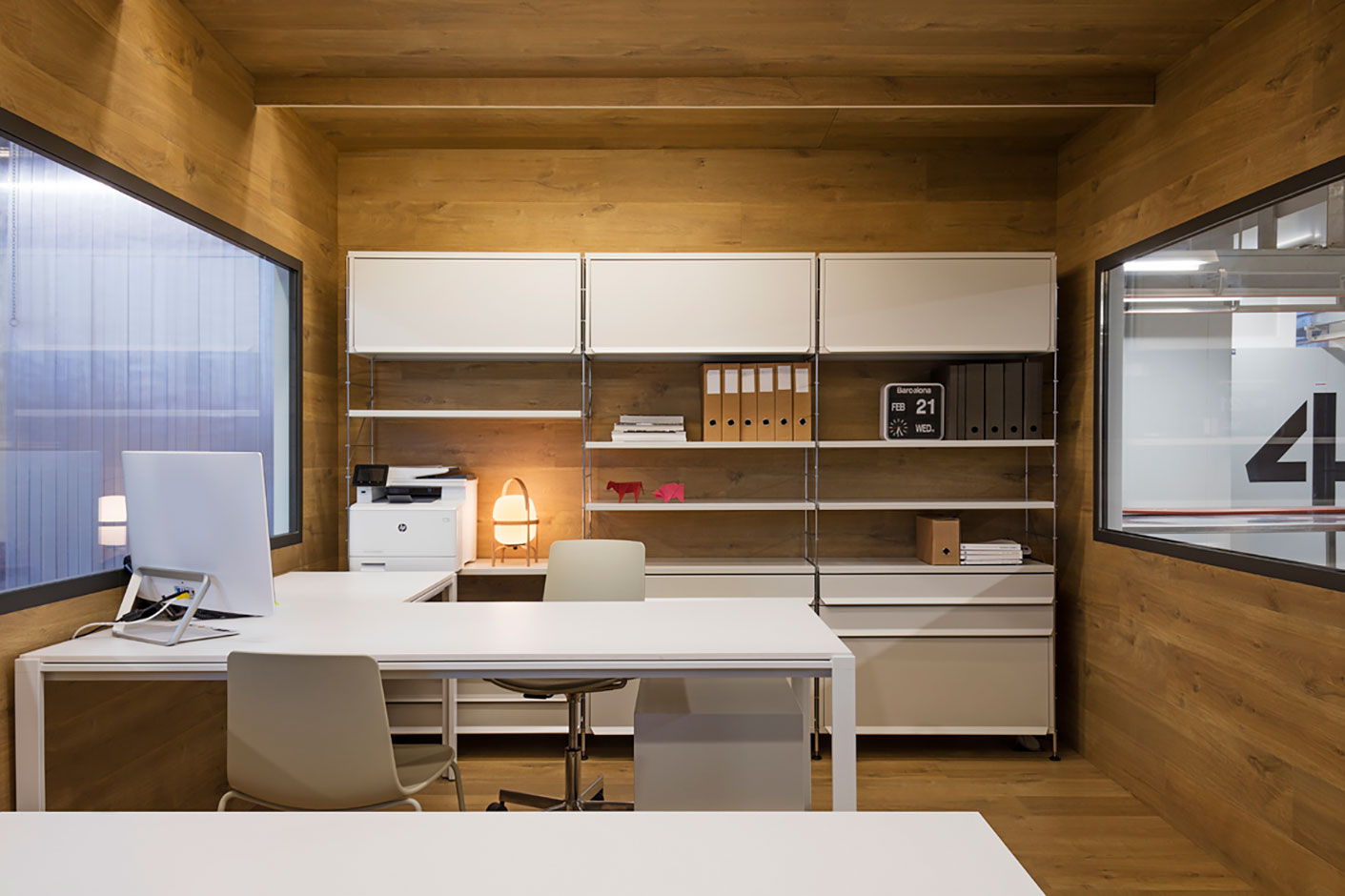 Corella Obrador
OFFICES
Creative direction: Tarruella Trenchs
Responsible: Elsa Noms
Collaborators: Núria Calderón
Area: 979 m2
Customer: Vicente Corella
Photographer: Meritxell Arjalaguer
Graphic design: Fauna

The new meat workshop for the Corella family is located in an industrial warehouse in Sant Cugat, where the raw material is received, cut up and prepared to be sent to their stores.
The challenge has been to provide maximum transparency in its processes and create a pleasant environment for its employees, adding a plus of design, something unprecedented in a meat workshop.
It was decided to move the existing staircase to one side, relieving the entrance of trucks. The size of the windows on the façade is increased so that the workers have more natural light and the mezzanine is extended for the warehouse, changing rooms and the pre-cooked kitchen.
The same corporate red color is applied to the roof guides that allow the product to be moved from the moment the trucks arrive at the refrigerated chambers with large black graphed numbers that provide forcefulness, to the workshop.
Two floating volumes serve to house the office and toilets in the double-height space. They are lined with a synthetic material in white and oak wood, like the shop windows and the meat-cutting block.