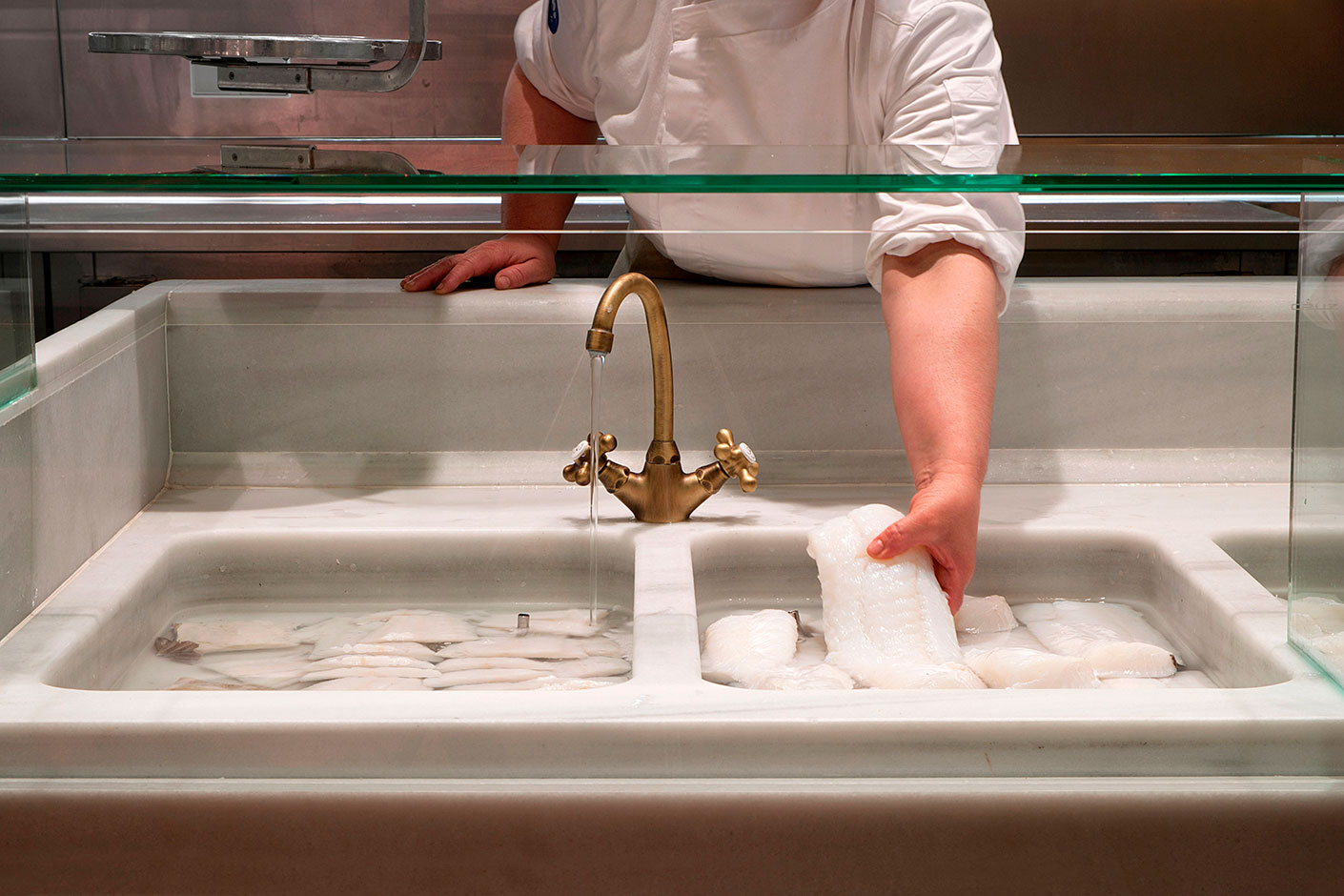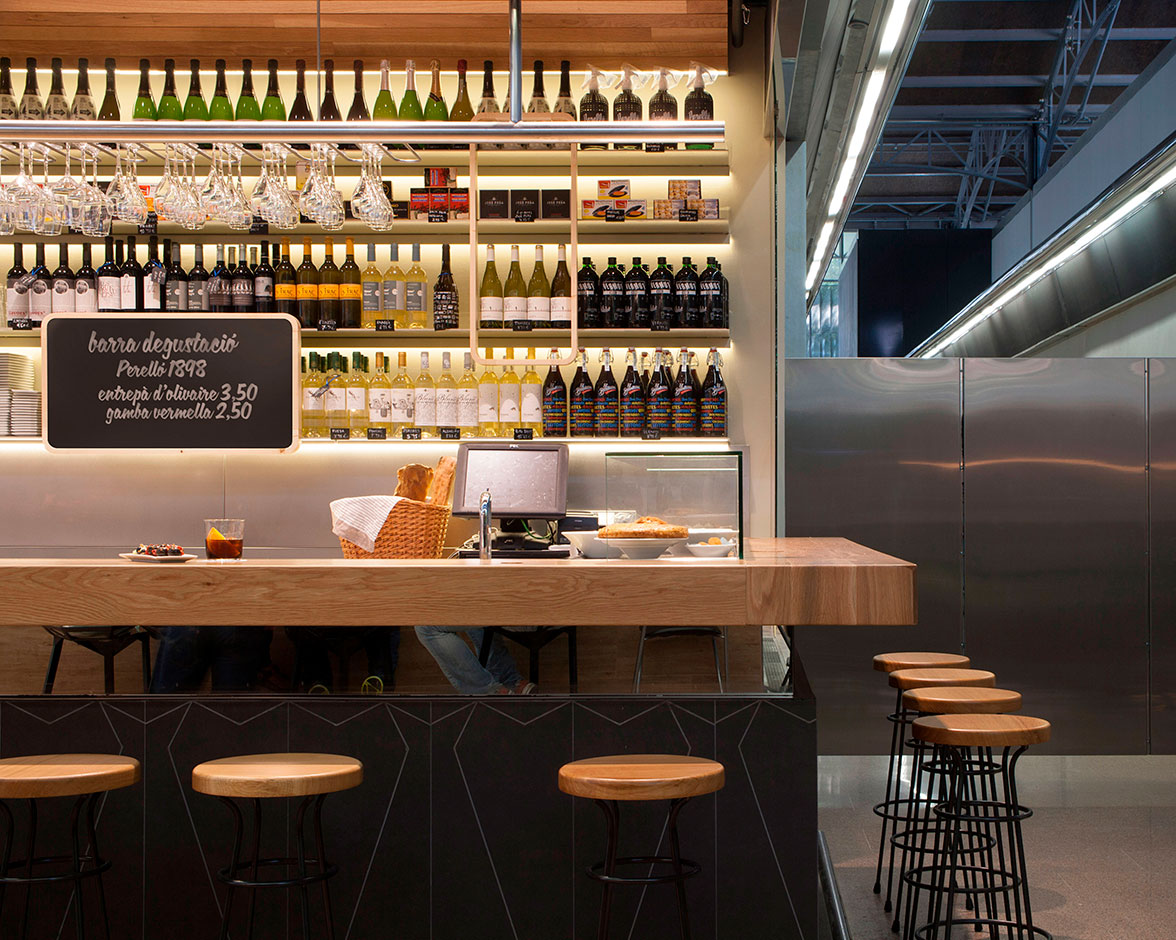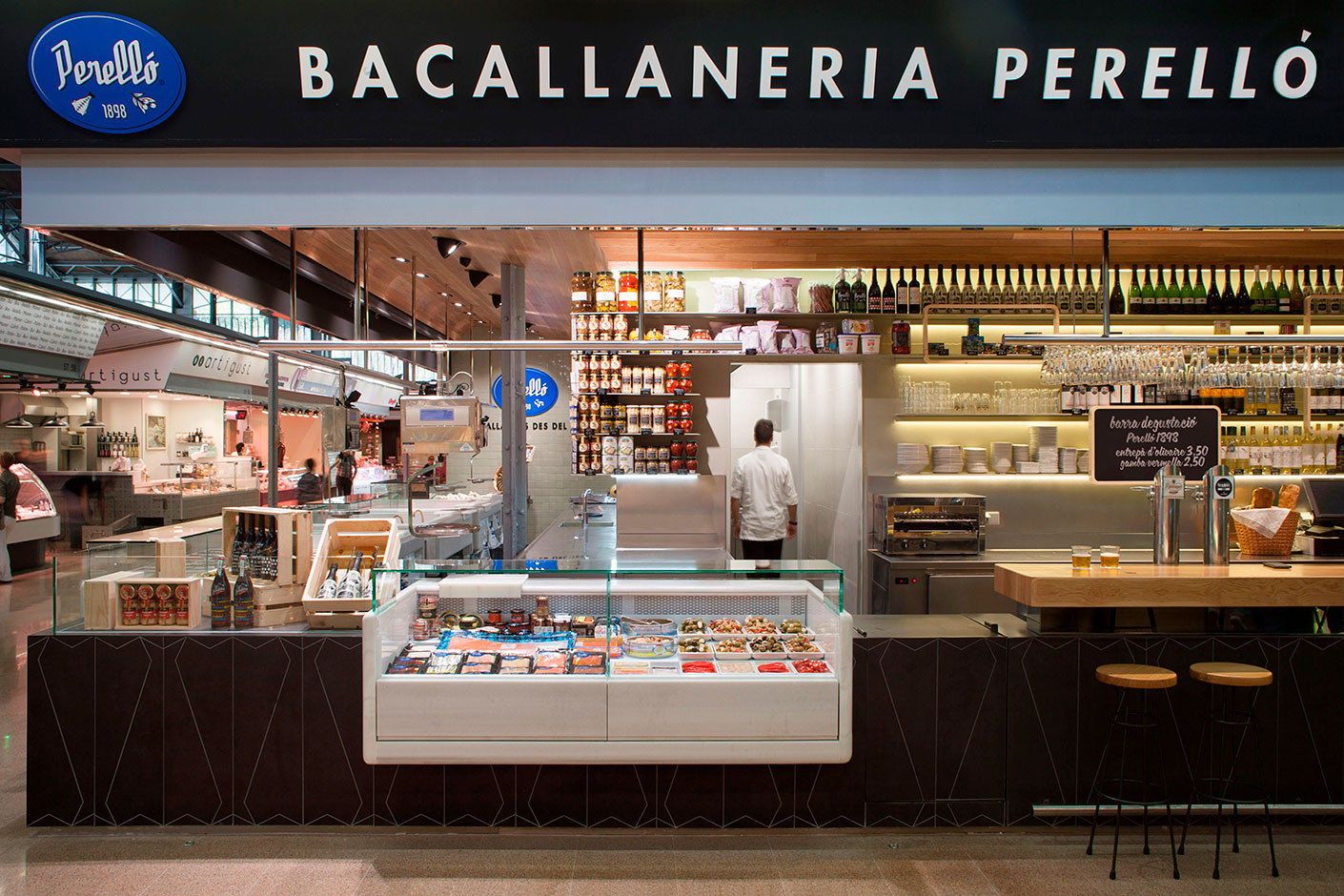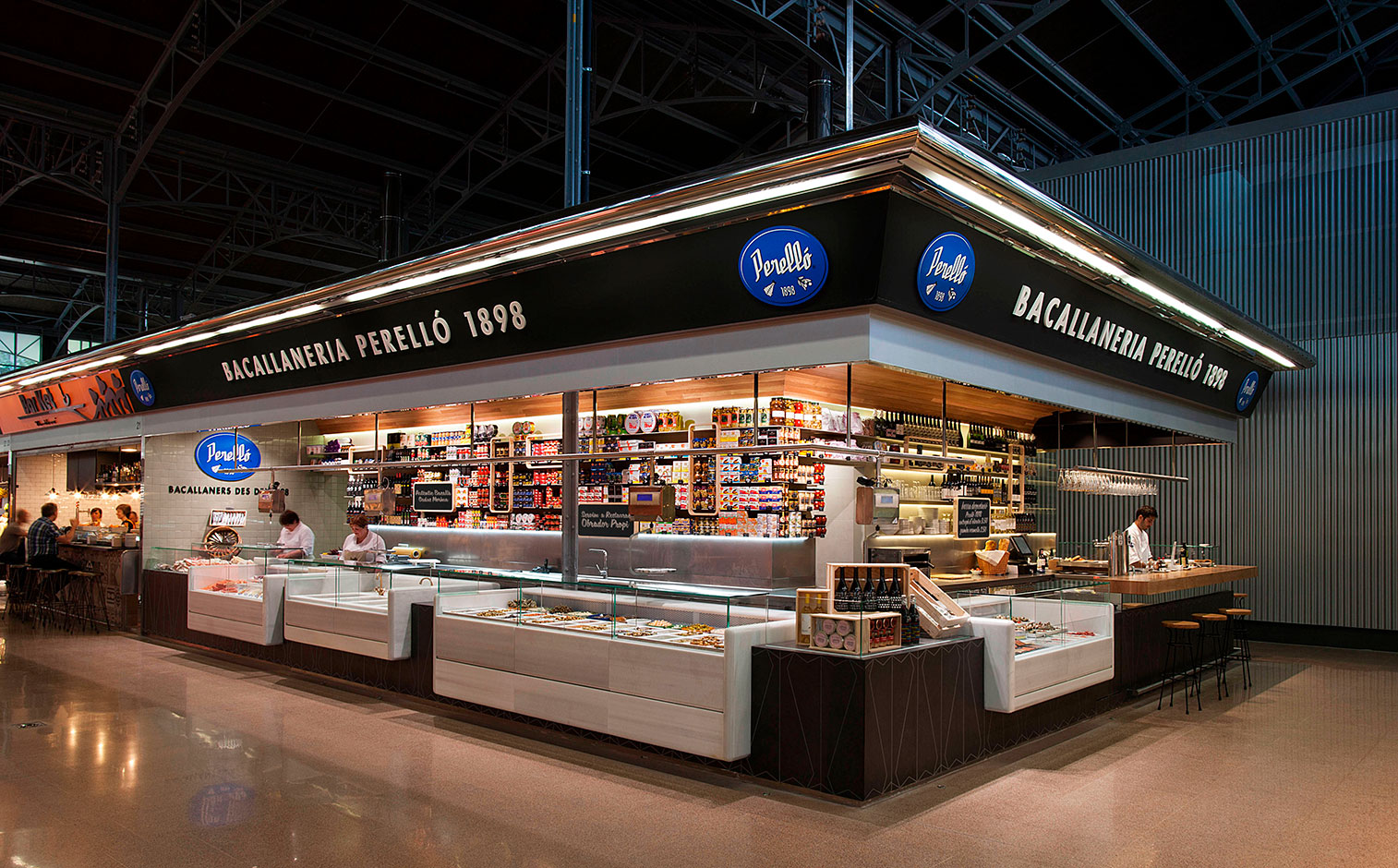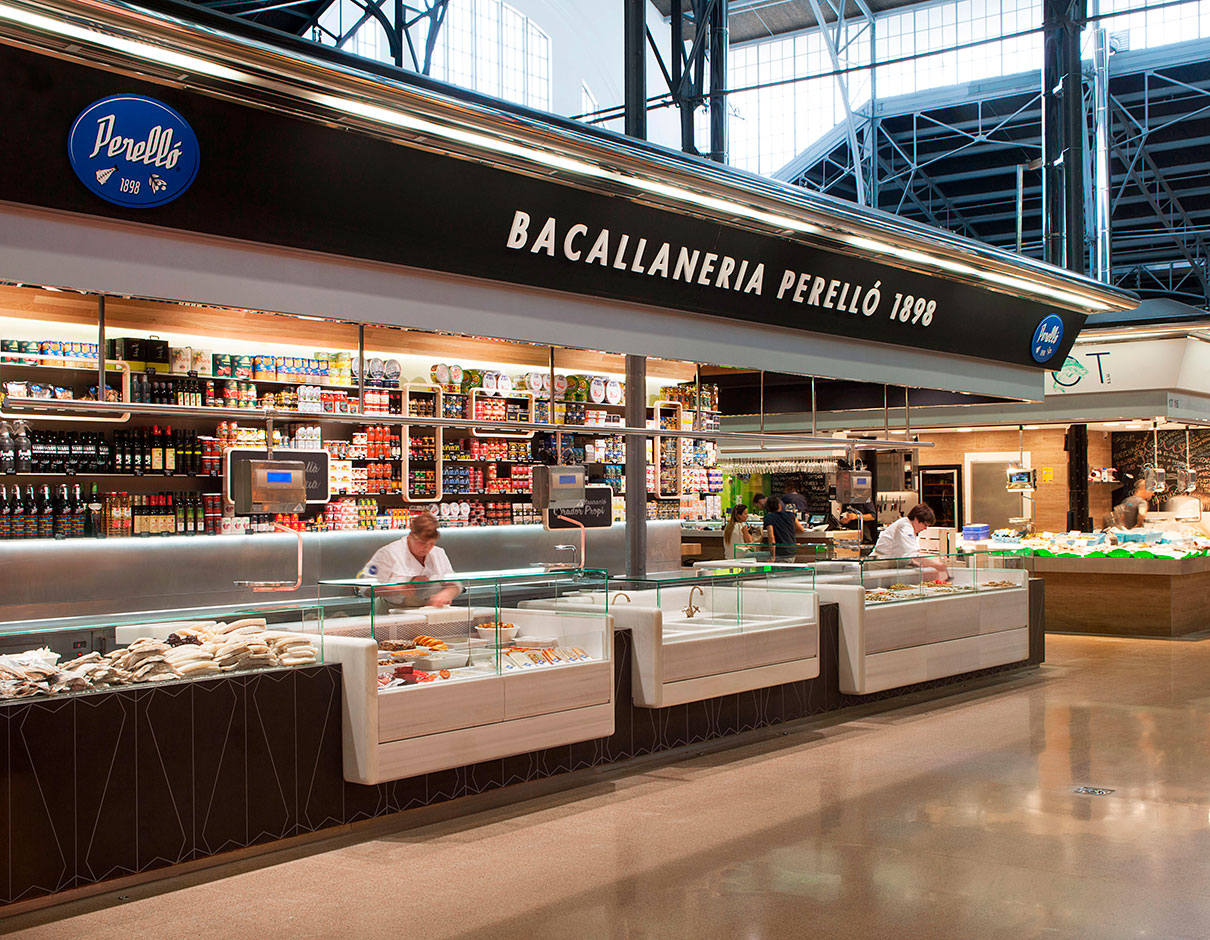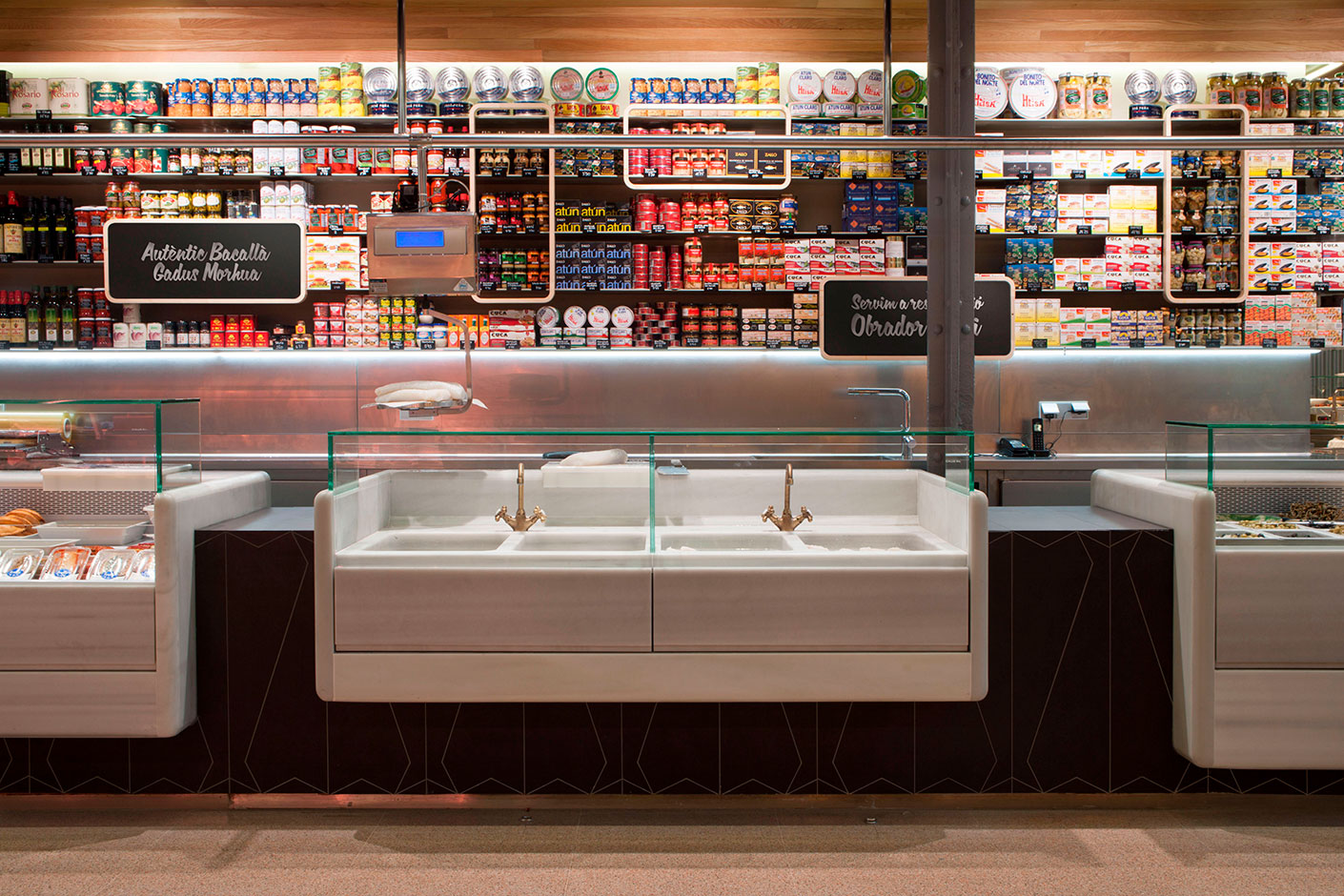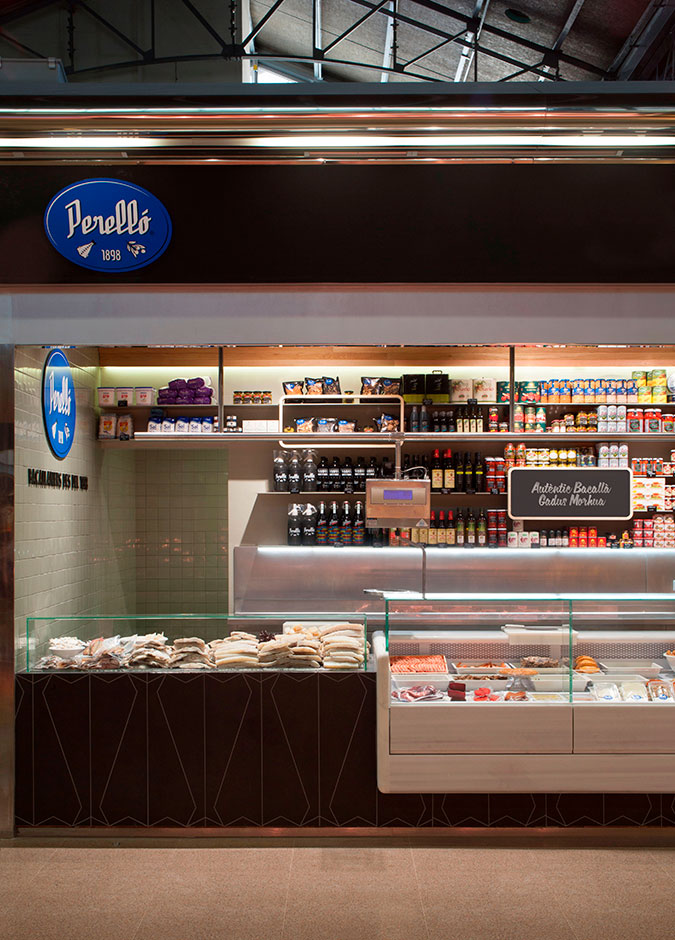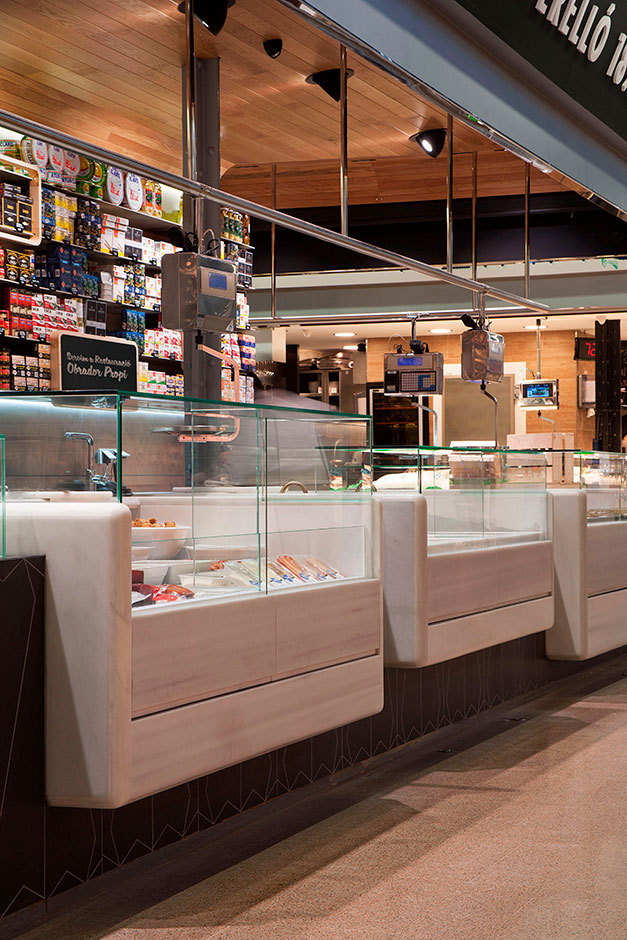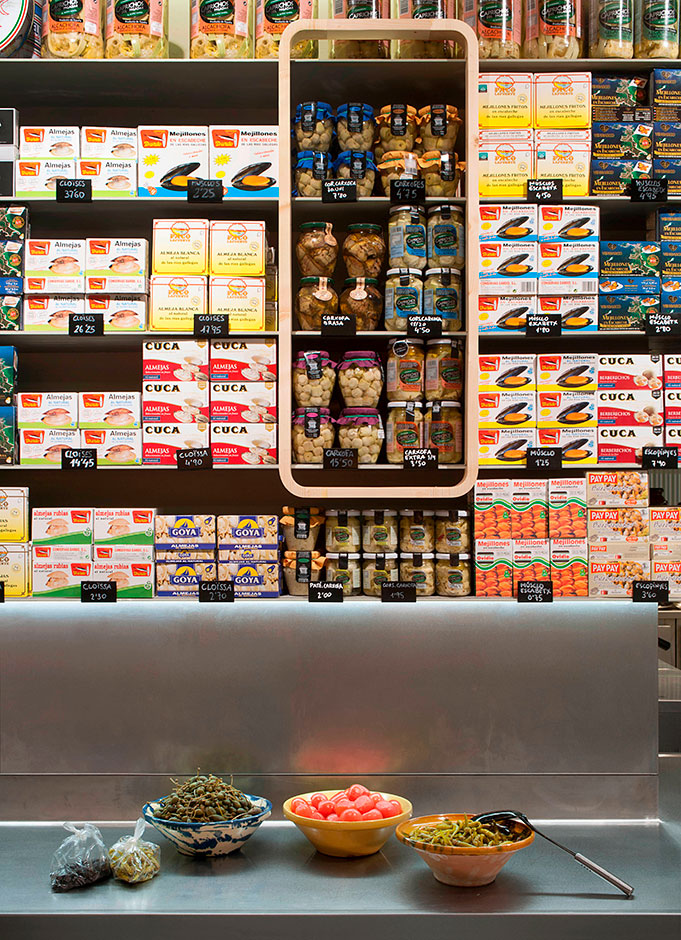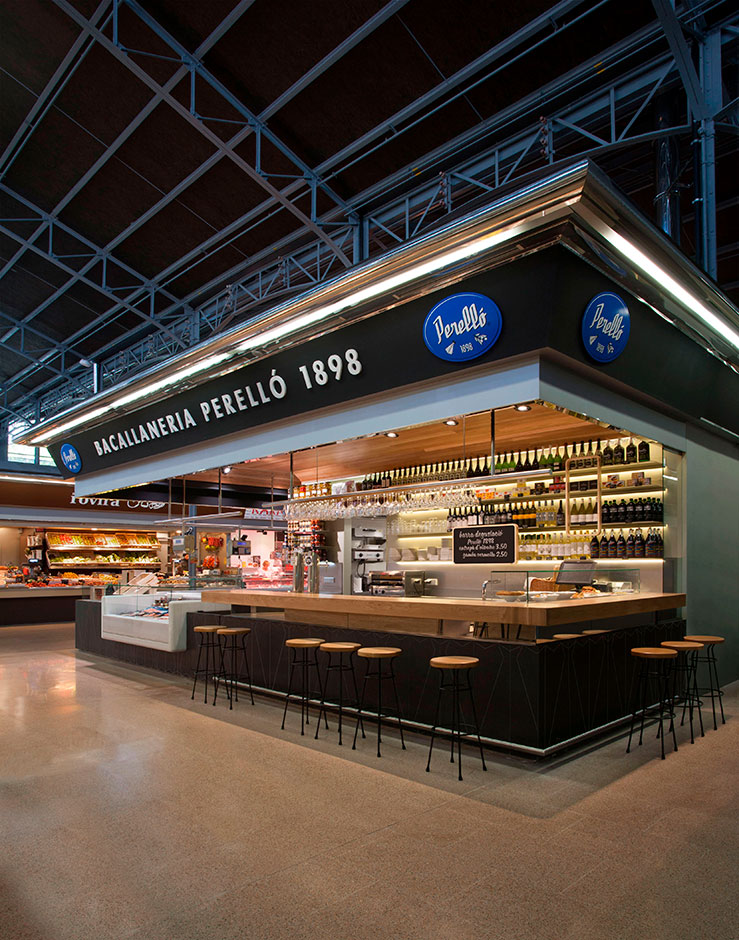 Bacallaneria Perelló
STORES
Creative direction: Tarruella Trenchs
Responsible: Mariona Guàrdia
Collaborators: Anabel Cortina, Anna Torndelacreu, Núria Martínez
Area: 60 m2
Customer: Bacallaneria Perelló
Photographer: Meritxell Arjalaguer

The new stop at Bacaladería Perelló, in the recently opened Mercat del Ninot in Barcelona, ​​is a project that aims to recover the essence of traditional cod stalls.
In this new project, the creation of large refrigerated displays in Macael white marble stands out. These are independent cabinets of different sizes, heights and with curved finishes, randomly arranged on a large continuous plinth of black porcelain stoneware, where each one of the pieces has been personalized by marking the surface with a schematic and geometric drawing of a cod stalk.
In one of the less crowded corners, a tasting area has been set up with a kitchen and sale of drinks. Warm and comfortable materials are used.
Constituting the background of the stop, an olive green finish has been applied. The exhibited product is enhanced by creating color compositions combining containers. Rounded frames made of natural pine wood occasionally appear to focus attention on certain selected products or as a support for communication boards.
The wooden suspended ceiling, with a slope and a curved finish, takes the marine inspiration from the wooden decks of ships